Sometimes DIY projects take a long time to make it onto this space. I thought this up ages ago but only managed to make it a month ago on holiday and I'm only getting round to posting it now!  Everyone loves a hanging planter these days, so here's a rope inspired version complete with colour blocking effect. Mine turned out to be quite mini (as I didn't buy enough rope) but you can make it whatever size you want.
You'll need…
A length of braided rope (check you have enough to wrap around your bowl)
bowl or pot (roughly the size you want your planter)
craft paint & paint brush/sponge
gold embroidery thread
macrame thread & wide needle
glue gun
To make…
Firstly mix your paint colours and paint blocks of each colour along the length of the rope. Leave to dry.
Wrap the gold thread in sections along the rope and secure well with a knot.
Cover a bowl in cling film and heat the glue gun.
Start by twisting a section of the rope into a tight coil and secure to the outer bottom part of the bowl with glue. The cling film will form a barrier between the bowl and the rope/glue.
Continue to follow the rope around in a spiral, glueing sections as you go. When you reach the top tuck the end you no longer have a need for the bowl. Discard and glue the last bit of the rope to the inside.
Using the wide needle, thread through the top of the rope planter and pull so that there is a long length coming out from either side of the rope. Do the same at two other points around the planter so that the threads are evenly spaced.
Tie a knot on each length to secure and then gather each length of thread up to a point and either tie here or tie half way up and and finish off with a series of knots.
Know you can sit your plant inside and hang where you'd like. The cling film should waterproof the inside.
Give it ago and brighten up a corner of your home. I'll focus on trying not to kill my plant! That's my speciality after all.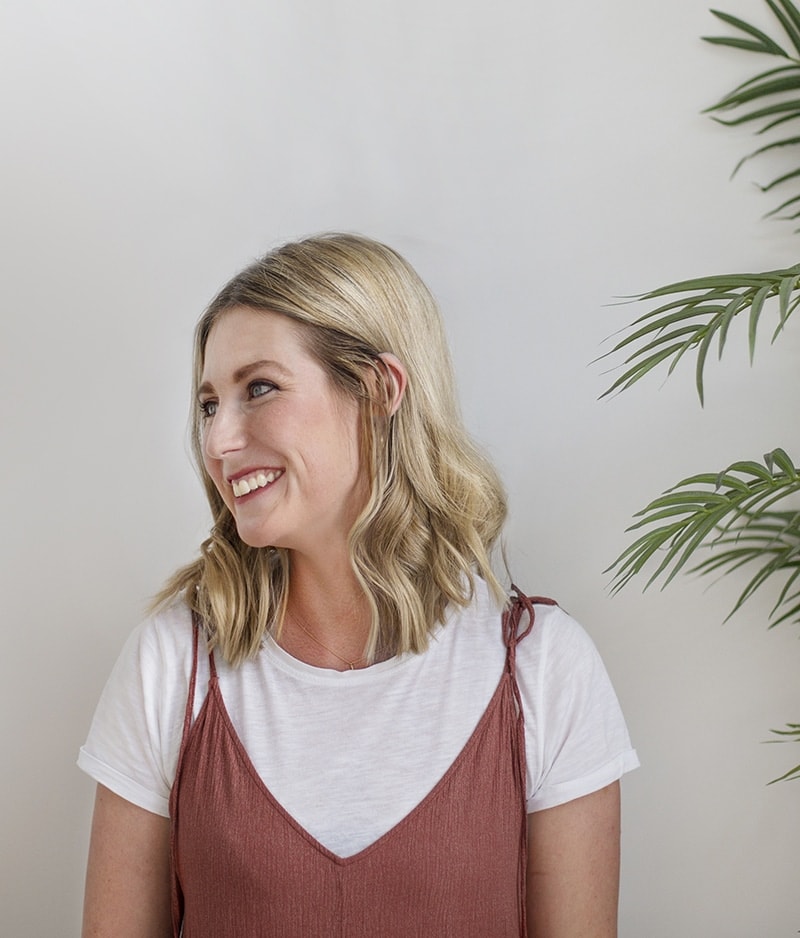 Hi, I'm Teri and welcome to my own creative corner of the internet. I blog about interiors, DIY projects, design inspiration and my general life so stick around have a read and say hi.
Work with Me
The Lovely Drawer is an award winning blog with a loyal audience that has grown over the years. I love working with brands small and large on exciting collaborations that can bring products alive in my own signature aesthetic.