I have A LOT of necklaces! I mean A LOT. They've been hanging out in various bowls, trays and dishes around our bedroom, leaving me rooting around like a crazy women in the morning having forgotten which one I put which in. For a while I tried those sticky hooks on the wall next to my mirror but I can safely say folks, they just aint that strong. There came a point where I was beyond sick of sticking them back onto the wall and rooting around on the floor to retrieve the debris. So I came up with this easy DIY which is useful but will also be a cute addition to any wall. You can see where all your necklaces are and there won't be any surprises hurtling off the wall.
To start you'll need one of these delightful wooden house boxes from Tiger. Yes,  Tiger is my second home. I'm not ashamed at all. This comes with an attachment at the back which makes it easy to hang from a wall hook and it cost me about £3 or £4. I'm really bad with remembering numbers but it was cheap as chips.
You'll need…
wooden house
white spray paint or paint
metallic gold spray paint
washi tape
plastic bag
25mm gold unshouldered cup hooks
a pencil and ruler
To make….
First spray or paint the outside of your box white making sure you cover the front edges. Don't worry if any gets on the inside and that will soon be covered.
Once dry cover the outside of the house with your plastic bag and pull the edges to the front. Seal off the front edges accurately with the washi tape, whilst also taping down the plastic bag.
Then spray the inside gold and leave to dry.
Once dry peel off the washi tape and remove the plastic bag. Now you can mark out where you want your hooks along the bottom with your ruler and pencil. I marked holes for my hooks reasonable far forward, about an inch away from the front edge. You can do more than 3 holes to accommodate more jewellery.
Then you just need to slowly twist the hooks into each point. There will come a point where it takes to the wood and goes in easily.
Attach the hanger to a wall and fill your house with a little plant or whatever momentos you want. Now you can hang up all that pesky jewellery and stand back and breathe a sigh of relief at it looking so organised.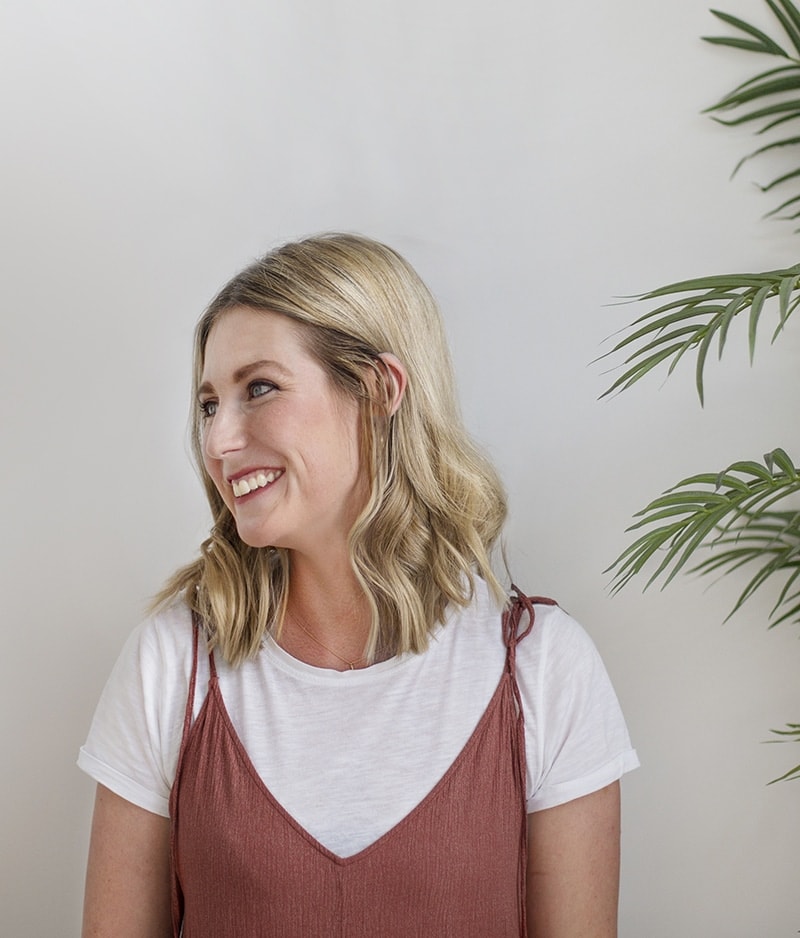 Hi, I'm Teri and welcome to my own creative corner of the internet. I blog about interiors, DIY projects, design inspiration and my general life so stick around have a read and say hi.
Work with Me
The Lovely Drawer is an award winning blog with a loyal audience that has grown over the years. I love working with brands small and large on exciting collaborations that can bring products alive in my own signature aesthetic.