You may well remember back in April I was thinking a lot about getting better sleep, which I kickstarted by getting a new, snazzy Leesa mattress. I ditched my very old, sprung version for Leesa's luxury answer to a better night's sleep, with 3 layers of high quality foam and boy could I feel it! The difference was like night and day. Well I thought it was a good idea to check back in with how I've found it over the last few months, seeing as it does come with a 100-night risk free trial after all. It's common to read product reviews on blogs but it's rare to hear how people were still finding said product after living with it over a chunk of time. The delivery was so easy, the price was great value and the unboxing was like some kind of amazing magic trick, but how did it fare when it came to improving our sleep and general enjoyment of the bedroom space?
Well sleep and rest have been even more important over the last few months than prior. First off, like some kind of mad woman I started British Military Fitness training at the beginning of the year. I'm reasonably fit as it is but the first session left me feeling like I would imminently throw up and sporting the mobility of an 80 year old for the week to follow. I was in some kind of trippy, endorphin induced state after those first 45 minutes and managed to sign up for 6 whole months. I was diligent and went every week, despite totally dreading it for the first half of each week. It did in fact get marginally easier but over time I sparked an old knee (both of them) injury from 14 years prior. The bootcamp style training was hard but it was the running in between that sent me over the edge. I'd always known to avoid running up until that point. By the beginning of April the bottom half of my legs were swelling up each day and the more I did the worse it got. When I say swelling, I mean blowing up with oedema (not pretty folks). Some days were worse than others but my knees never stopped hurting and I spent a whole lot of time with my legs at a 90 degree angle against walls in an attempt to help the swelling go down. I wasn't recovering in-between training sessions and knew I had to quit, even if I would still be paying for the privilege. I went to various doctors and then got booked into a physio who uttered what I didn't want to hear, 'You'll need to stop all exercise bar some stretching for at least 3 weeks to allow for recovery.' That was a hard pill to swallow but the prescription was rest. So our bed became my happy place. We'd already been noticing the difference it had made to the depth of sleep we were getting every night but now I really noticed what a difference the foam cushioning made to all my sore muscles. It was a little slice of restpite each night. I'm sure the memory foam cushioning helped, particularly the way it moulds to your body and prevents you moving around as much. I was really looking forward to bed each night, putting my feet up and sinking in.
We went on a weekend trip back home to our parents, then I took a trip to Venice and we spent 5 nights in Copenhagen and lovely as all those beds were, we both said how much we couldn't wait to get back to our own bed and our comfy Leesa mattress. Thankfully the physio's orders did the trick and my legs stopped swelling pretty quickly. My knees slowly hurt less and less and bending down to the go to the loo no longer felt like a workout in itself. It's still a process of building back up gradually but he gave me the green light to do some low impact workouts, although ruled out running and burpees for life (what a shame).
Then, if you've read lately on the blog, I had a miscarriage and aside from the emotional impact, I hadn't quite appreciated just how physically draining it would be. I had no energy and felt like I could sleep my entire life away. Bed, once again was my happy place. I would get tired so early in the evening and couldn't even attempt waking up at my usual, bright and early hour. I do wonder if our mattress hadn't been quite so amazingly comfortable it might have been easier to prize myself out. I loved stirring on those warm mornings, with the sun streaming in and the cooling breeze winding its way through our open patio doors, only to close my eyes and return once more into slumber. Waking up and remembering what had happened was always one of the hardest parts of the day and maybe that's partly why my body was crying out for sleep, but I can safely say I got it. If we ever watch something in the evening I'm always trying to convince Nick if we can watch it in bed!
I feel like the last few months have been a very adequate testing ground for my Leesa experience and it's come up with a shiny 10 out of 10 in my opinion. Rest and recovery has been the name of the game of late and I've thoroughly enjoyed our new mattress upgrade, helping me through that process. It really has made our bedroom much more comfy and welcoming. I know this is an aside but it also looks so lovely too, not that a high aesthetic point score will help you sleep better but I always appreciate lovely design to go with functionality. As I've said in my previous blog post, the mattress is very different to a sprung one and in some ways it may feel a bit firmer to begin with, particularly if you've been rolling around on those springs for years. I remember thinking this in the first few days we had it but it's not something that crosses my mind now. I love the extra support it gives my body.
Not only is this a great, sleep-changing product but I also love that Leesa is a socially and environmentally aware company. For every ten mattresses sold, they donate one to charitable organisations. They've also recently launched their One Earth programme where a tree is planted for every mattress sold, to offset their carbon footprint. I think that's pretty special.
So will I be taking advantage of the 100 night risk free return? Absolutely not! I'll be keeping hold of this baby and enjoying many more comfy nights of deep, satisfying sleep. If you'd like to up the comfort factor when it comes to your night's sleep then get your hands on a Leesa mattress with a double for £590.00. You won't regret it…and even if you do you can return it for free.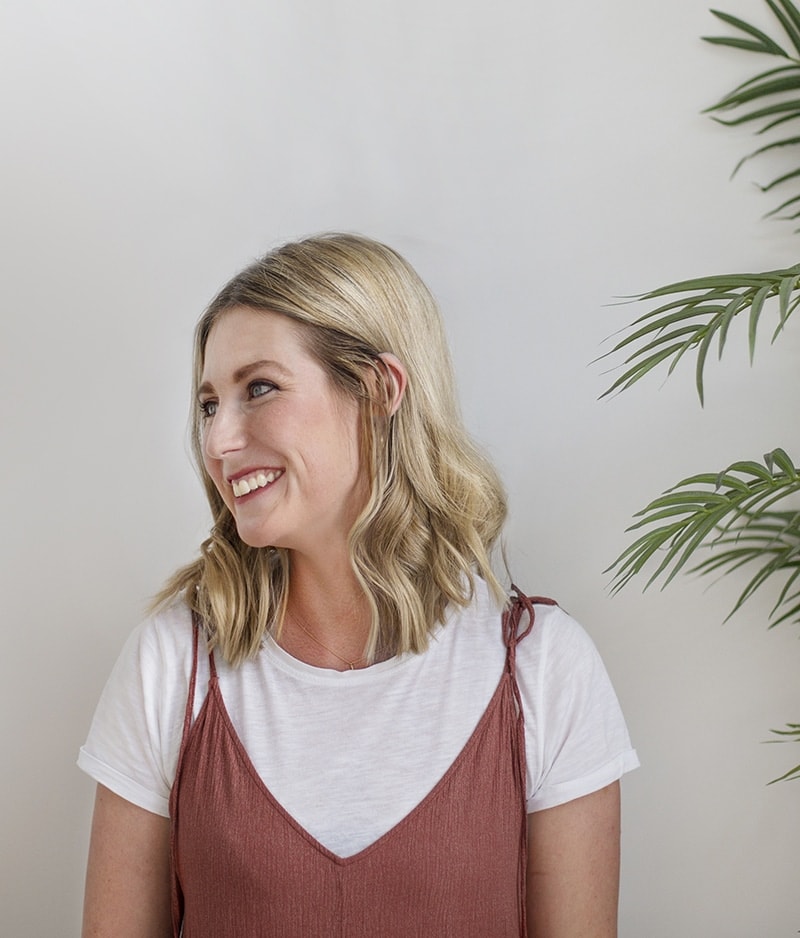 Hi, I'm Teri and welcome to my own creative corner of the internet. I blog about interiors, DIY projects, design inspiration and my general life so stick around have a read and say hi.
Work with Me
The Lovely Drawer is an award winning blog with a loyal audience that has grown over the years. I love working with brands small and large on exciting collaborations that can bring products alive in my own signature aesthetic.