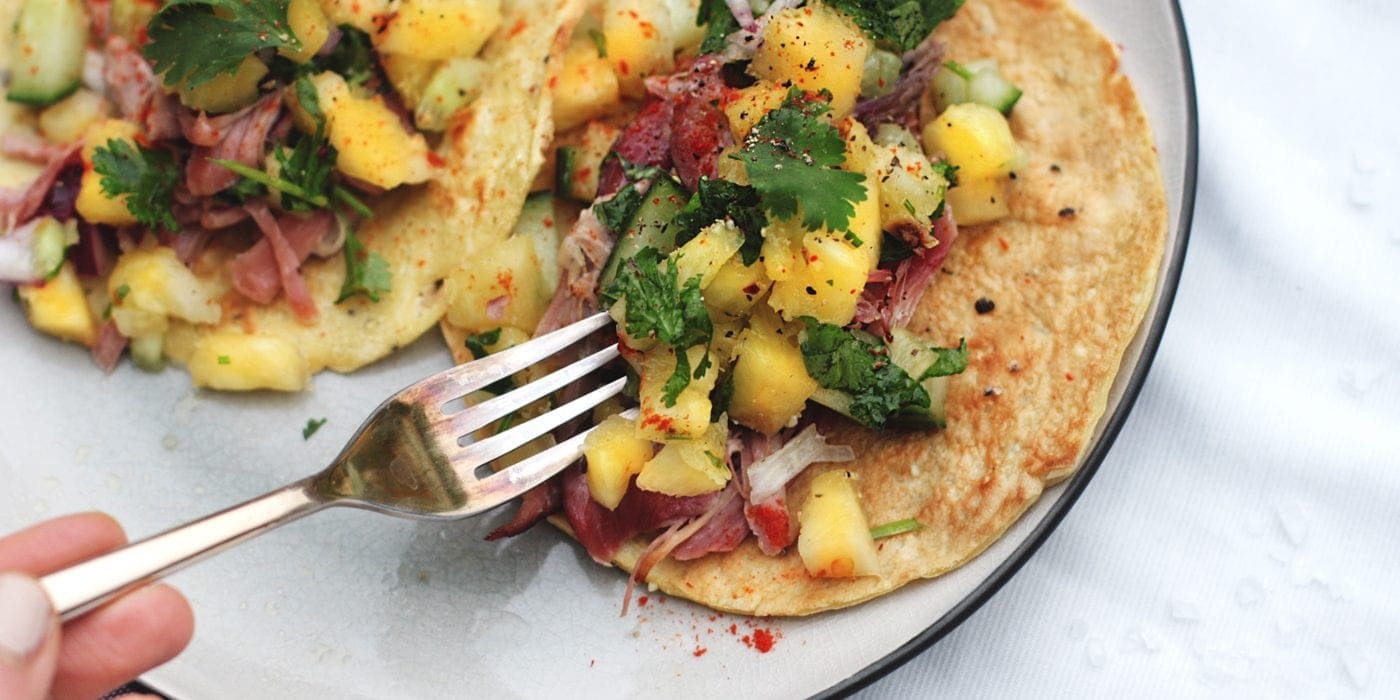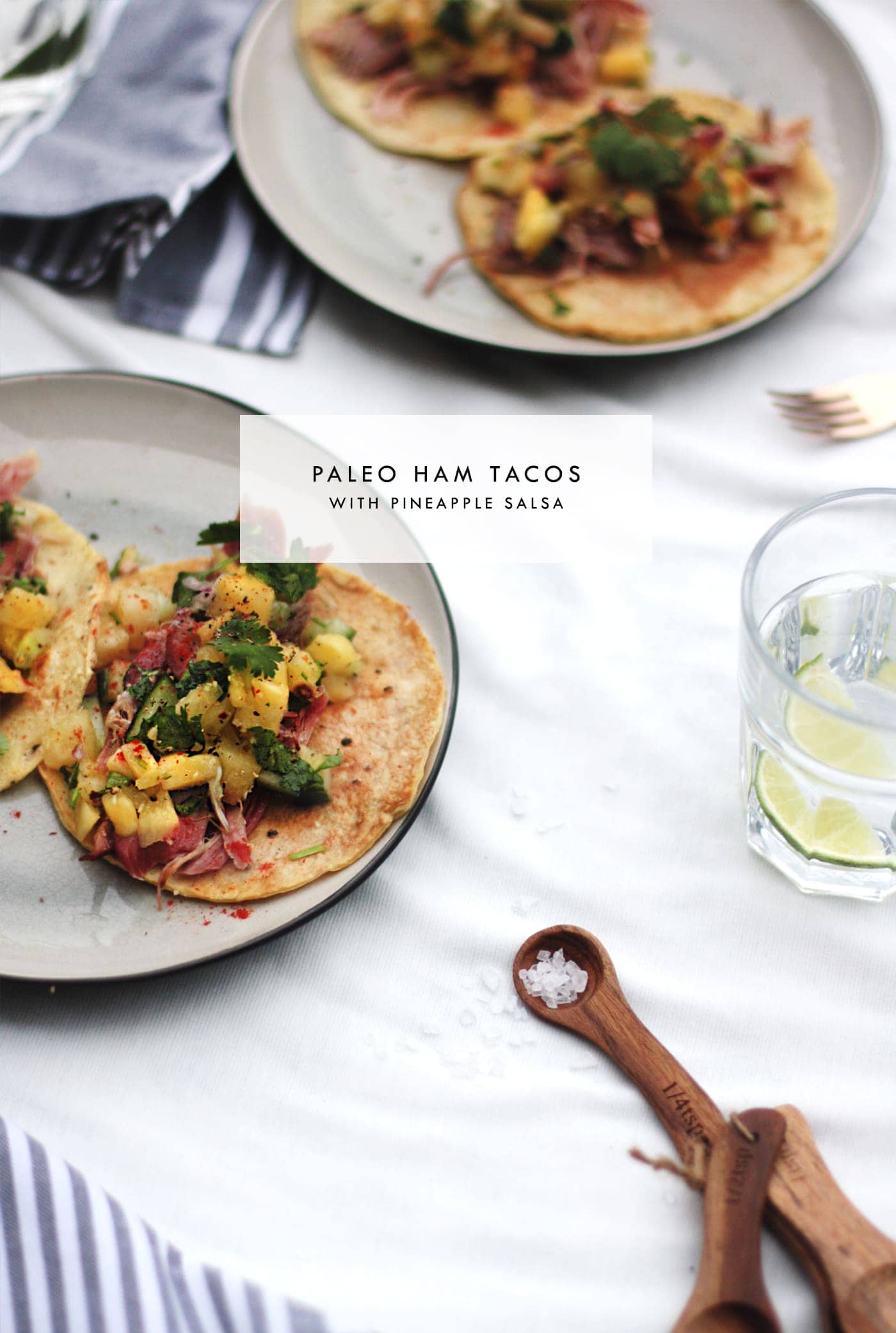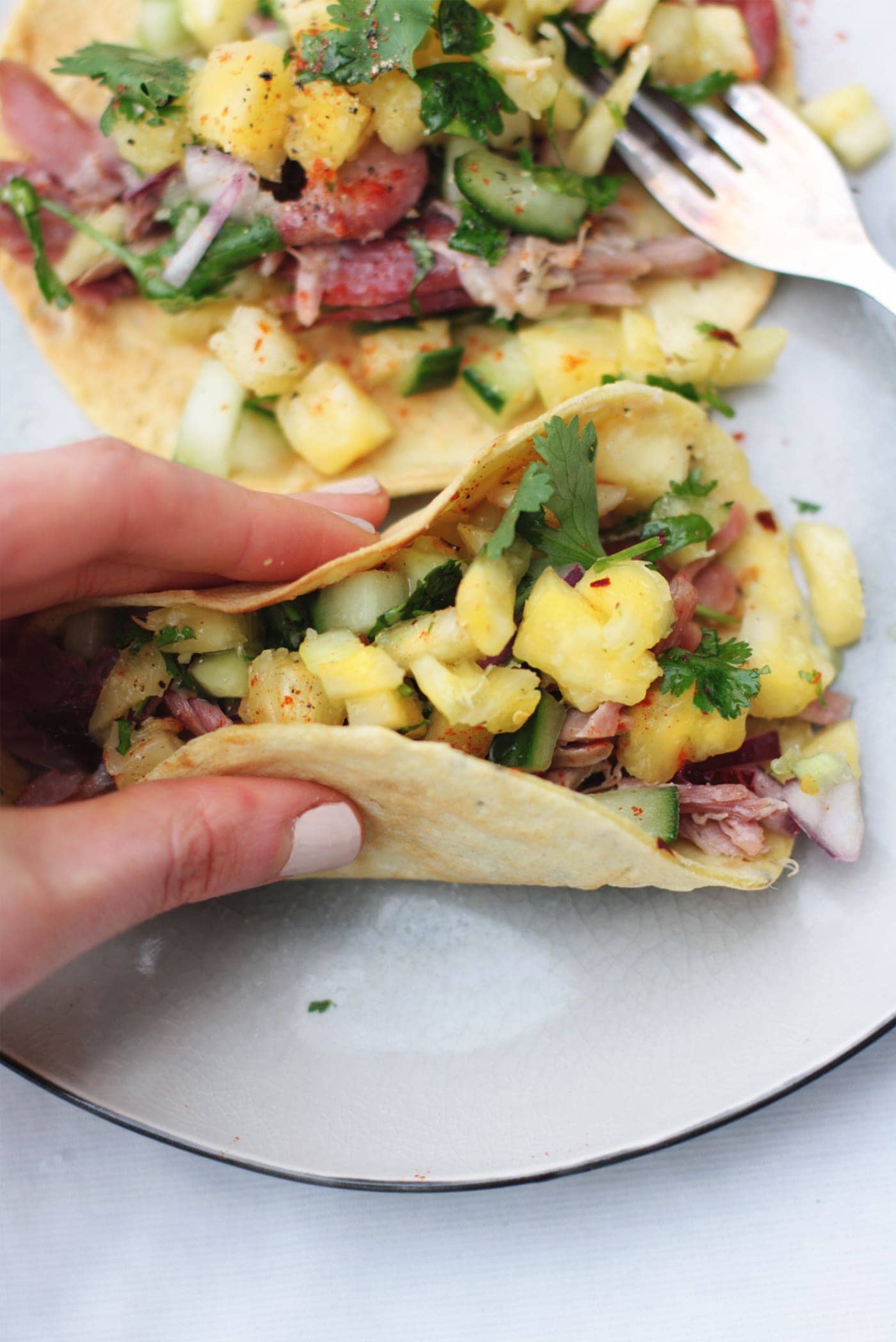 It's about time for some Summery recipes on the blog! You may remember these soft shell chickpea tacos I made last year. They were a firm fave for quite a while but although they're gluten free, I actually can't eat them now I'm on my healing diet. Gluten really isn't my friend and made me poorly for far too long but it's also left my gut in a pretty bad way. I've had to cut out other foods I find aggravate my digestion and that includes beans and pulses and grains altogether. People genuinely think I'm insane but the difference between my health 6 months ago and my health today is literally like night and day. My favourite question and undoubtedly the most frequently asked is, 'What do you do for carbs??' Well people, it might be a shock to find out that all fruit and veg are carbs and not just starchy veg either…And just to put your worried minds at rest, I get plenty thanks.
I decided to create a new version of my old favourite but this time my tortillas are made using tapioca starch. Tapioca is a root vegetable and I've learnt lots about it through my Brazilian friends who use it a lot back home. You can buy it in some larger supermarkets but definitely in any good health store or here. I've matched these with slow cooked ham hock and a pineapple salsa which probably sounds a bit peculiar but ham and pineapple pizzas work don't they?…said with nightmare flashbacks to my gluten days. Ham hock is generally considered a toasty winter choice but by combining it with lime juice to cook and then the refreshing pineapple salsa brings it kicking and screaming into full-on Summer perfection. The best bit is that it's so little work and yet full of flavour. A little heads up to say this is a slow cooker recipe and the meet will take up to 8 hours so look sharp in advance .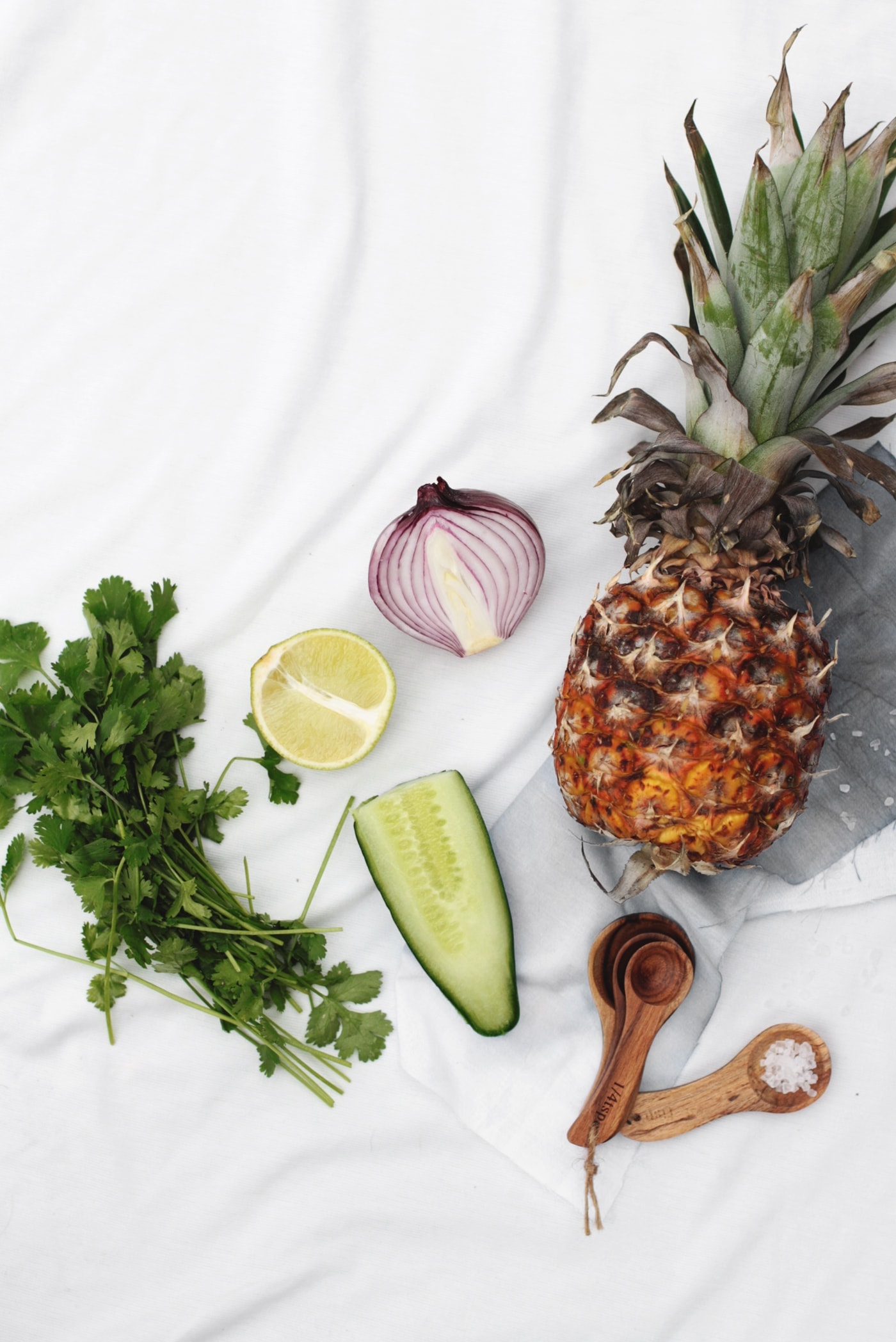 Serves 4
Ingredients:
Ham filling
1kg organic pasture-raised ham hock
Juice of 1 lime
4 garlic cloves
15 black peppercorns
1 tbsp apple cider vinegar
water to fill your slow cooker
1 tbsp smoked paprika and a little extra to serve
Pineapple Salsa
1 organic pineapple finely diced
1 organic cucumber finely diced
1 organic red onion finely diced
Juice of 1 lime
2 tbsp extra virgin olive oil
Pinch of chilli flakes
Generous handful of organic coriander
Salt & pepper to taste
Tortillas
4 organic free range eggs
2 tsp extra virgin coconut oil (melted) and extra for frying
2 tbsp water
1 cup tapioca flour
2 tsp coconut flour
Pinch salt and garlic powder
Method:
Start by turning your slow cooker onto low. Place the ham hock inside and fill up with water until the joint  is covered. Chop the garlic cloves into smaller pieces and toss in, along with the lime juice, peppercorns, apple cider vinegar and paprika. Leave to cook on low for 7 – 8 hours, until the meat is falling away from the bone.
To make the salsa add all the salsa ingredients into a large bowl and mix through with a spoon so all the flavours run through evenly.
Now you can make the tortillas. You can easily whisk the ingredients together in a bowl but for speed I love using my blender. Add the eggs first and then add the coconut oil and water. Blitz or whisk together and then add the tapioca, coconut flour, salt and garlic powder and blitz or whisk again.
Heat a pan with the extra coconut oil and once hot, ladle the mixture in to form thin circular tortillas. Spread the mixture evenly. Cook until it starts to puff up and then flip over. Make sure both sides are golden and then set aside.
When you've cooked them all you can start assembling. Pull the ham off the bone and shred with a fork. Pile some onto the tortillas. Then follow with the pineapple salsa on top along with any left over coriander you have and the sprinkling of  paprika. It's time to munch!
This recipe is perfect for informal Summer entertaining as a main or you could make mini tortillas as appetisers. A little trick if your tortillas aren't looking perfectly round and presentable is just to trim the rough edges with scissors. They're really tasty guys! Ironically we ate them on a very dreary, rainy day last week but I enjoyed the little taste of sunshine!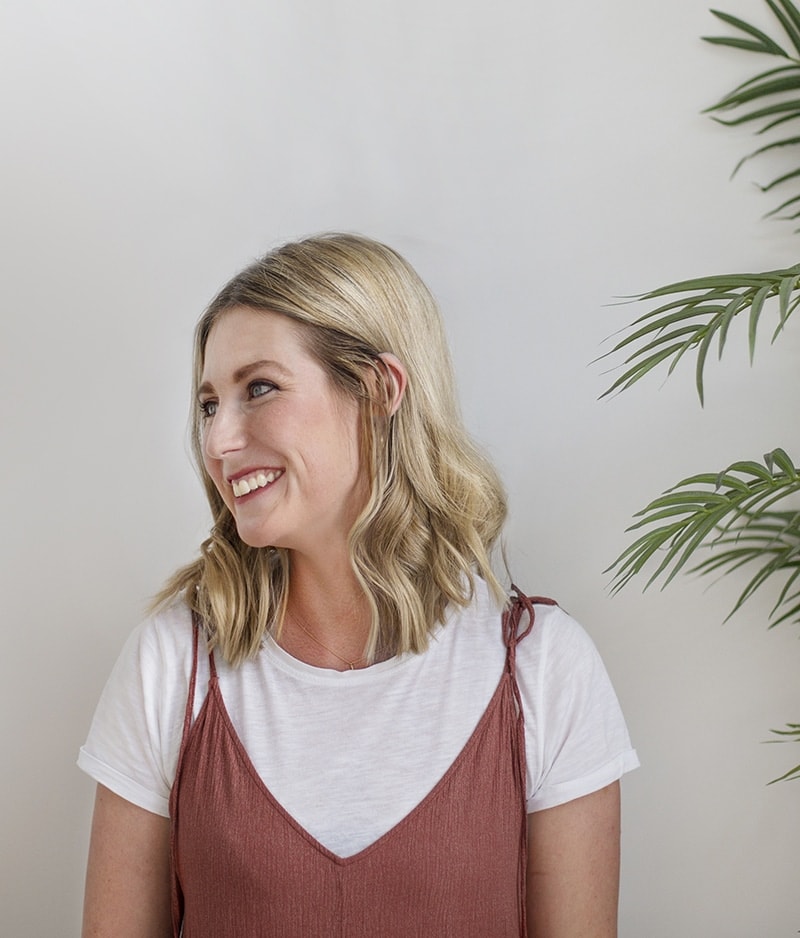 Hi, I'm Teri and welcome to my own creative corner of the internet. I blog about interiors, DIY projects, design inspiration and my general life so stick around have a read and say hi.
Work with Me
The Lovely Drawer is an award winning blog with a loyal audience that has grown over the years. I love working with brands small and large on exciting collaborations that can bring products alive in my own signature aesthetic.