This is a paid post in collaboration with VidaXl
Introducing VidaXl, the online shop with an extensive assortment of productsjust a few clicks away and with free delivery on all their products it's even simpler to kit your home out with everything you need. I decided to pick out a few of my favourite pieces, perfect for a smaller home. With so many of us living in flats or apartments, particularly in cities, we can find space more scarce, however it doesn't mean your rooms need to feel pokey or merely functional so here's some tips…
Upward storage
Even if floor space is low, don't forget that there's still the opportunity to capitalise on the upper space. By choosing taller storage options or wall shelves you use less of the precious floor space. This cabinet is perfect as the bottom will conceal the items you'd rather hide and then the top is a chance to get creative and display some of your more aesthetically pleasing possessions. The shelf hooks are also a great addition with space to hang items and a shelf on top for decorative or functional pieces.
Room Dividers
These give you the ability to create sections within a space to make better use of all areas of your home. It's particularly useful in a studio flat/apartment when you want clearer definition between sleeping / living / kitchen areas. It's effectively making a wall that won't close your space in even more. I love this room divider with it's mix of acacia wood and natural fabric which is soft and bright. The whole thing is relatively lightweight and can easily be folded away and put to one side when it's not in use. Another way to divide areas is using rugs as they provide a very literal end point, whilst adding softness. This printed rug is so versatile with it's subtle pattern and the low pile means it's very thin and therefore you won't have to worry about not being able to open doors over it. Believe me, I've found out that sort of thing the hard way!
Mirrors
It's no secret the mirrors will give the illusion of more space, so make the most of that by adding one in each room each or defined area of your home. I love this baroque style mirror as it looks charmingly antique and will add some character to your walls.
Compact seating
You may need to forgo that giant corner sofa you've had your eye on and be a bit more intentional about what makes up your seating. Rather than having one large sofa, choose a two or three seater to mix with an armchair. This will create more defined and conversational area in a room. You'll create cosiness without it looking cramped, especially with this two piece, leather sofa set. The slimline legs and space underneath means that the living area won't feel so boxed in and will give the illusion of not losing that floor space to seating.
Tall greenery
Every home needs a little greenery in the mix to bring a room to life. You may want to consider artificial plants as you can place them where they fit rather than being tied to the plants needs. You can still include larger scale plants in your interiors but look for options that are slimmer or taller and aren't so bushy at the bottom. This faux olive tree is ideal and the sparser leaves of an olive tree won't drown the space either.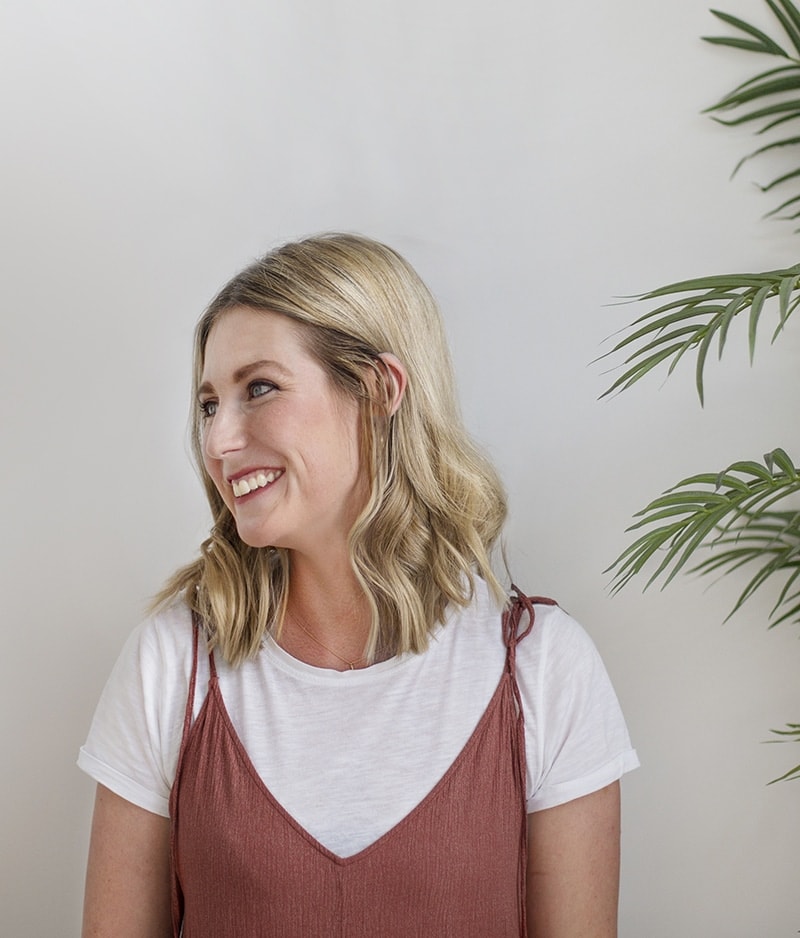 Hi, I'm Teri and welcome to my own creative corner of the internet. I blog about interiors, DIY projects, design inspiration and my general life so stick around have a read and say hi.
Work with Me
The Lovely Drawer is an award winning blog with a loyal audience that has grown over the years. I love working with brands small and large on exciting collaborations that can bring products alive in my own signature aesthetic.