Now I know I often say how quick my DIY tutorials are and that's not a lie but this one really is the quickest of the bunch. I honestly made this in 5 minutes…it's not just phrased like that because it sounds catchy! I'm always on the lookout for new necklaces but particularly those that are simple and go with every outfit I could dream up. Versatility is the name of the game for me and this little number is certainly that. In the past I've been drawn to colourful beaded wonders and made necklaces in jewel tones but realistically I want something I can whack on with anything rather than wondering if it clashes with my skirt.
Plus, I'm loving circles right now! I wasn't sure any shape could sway my attention from the 3 year old geometric appreciation society I had going. Thankfully you don't even need a lot to put this necklace together.
You'll need…
Gold plated chain
3 x gold 20mm O rings
2 x gold 12mm O rings
2 x gold 5mm O rings
Pliers
To make…
Use the pliers open up all the 20 and 12mm O rings to so you can join them to one another, alternating large then small. Close each ring again with the pliers.
Separate the chain halfway by unlinking the central link with pliers.  Open up the 5mm O rings to thread into either end of the chain. You can then attach both ends to the main ring section and close the gaps.
I told you it was speedy!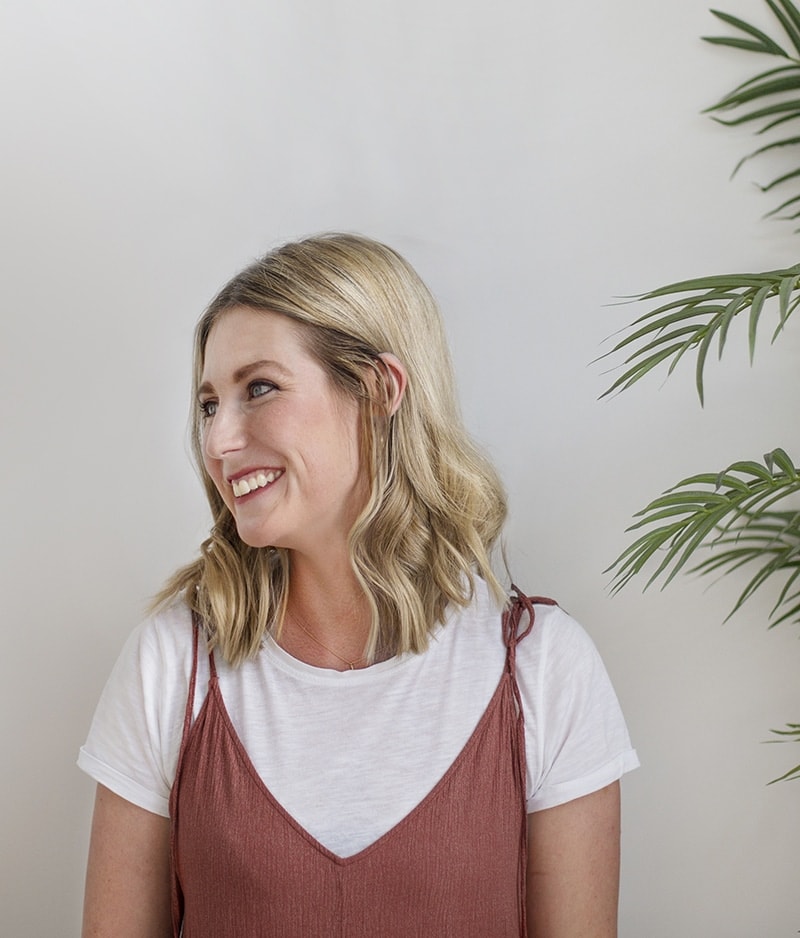 Hi, I'm Teri and welcome to my own creative corner of the internet. I blog about interiors, DIY projects, design inspiration and my general life so stick around have a read and say hi.
Work with Me
The Lovely Drawer is an award winning blog with a loyal audience that has grown over the years. I love working with brands small and large on exciting collaborations that can bring products alive in my own signature aesthetic.