Last month we had our Texan friends to stay for a week and within that decided to take them to Paris for a few days. We saw the shiny January sale deals on the Eurostar and couldn't resist! Nick and I had both been before and to be honest I may have been as many as 6 times. My family were a bit obsessed with France, hence my real name, Thérèse. The last time I went was as a student and basically slept in, ate McDonalds, hung out in H&M and trawled second hand shops. I wouldn't exactly say we made the most of it! It was certainly nice to head back as an 'adult' and take some time to hang out in local cafés and eateries as well as dabbling in all those tourist check points. We had a great time and Paris in Spring really is beautiful! I'm not sure who 'they' are but 'they' really aren't lying about Paris in Spring time. I also forget just how beautiful the architecture is everywhere you look. In the centre there doesn't seem to be such thing as a 'dud' building. No seventies concrete jungles breaking up the wrought iron, Art Nouveau glamour. The cherry blossoms were out in full force and besides the ever rude Parisians and beyond grim public toilets, the whole adventure was so much fun and even though it's 'the city of romance', I think it was made more fun exploring with friends.
Our Pad
If you've read any of my other posts you'll know I'm a big fan of Airbnb. I love feeling like a local in a new city and being able to cook my own breakfast and chill out with a drink on the sofa at the end of a day. This apartment did the job perfectly and had those tall Parisian windows I was longing for, not to mention the most amazing tiled kitchen floor. It was actually the third apartment I tried to book on Airbnb. Apparently even if the dates say the place is free the owner can decide they can't be bothered. A little frustrating! This little gem was near Gare du Nord, where our Eurostar arrived and had easy access to the rest of the city. If I hadn't been pregnant and sporting a lot more energy then we could have hired bikes to explore but having said that it felt like we walked to Africa anyway, the amount of time we spent on our feet!
The Broken Arm
On arrival we were all starving, especially having caught an early Eurostar train. We headed to Le Marais, a fun and quirky district full of lovely places to eat, drink and shop. I'd heard good things about The Broken Arm, not to mention decent coffee for Nick. Que more pretty tiles, minimal sunlight and sun streaming in through the huge windows along one side. I'm not going to lie, the waitor was a little rude when I asked if I could have avocado rather than bread with my scrambled egg. I think he thought I was being fussy and couldn't grasp what a food intolerance was. It was very tasty however and they have a pretty cool shop attached.
Caractère-de-Cochon
Despite how yummy our lunch had been, the portions couldn't quite contend with our 'up since 5am' appetites. We headed down the road to cash in on a friend's recommendation. Caractère-de-Cochon was described as making the best sandwiches they'd ever had! The shop is definitely not for vegetarians so heed my warning, with cured meet hanging from the ceiling! They have the most amazing selection of hams that they'll happily let you taste test to make sure you make the right choice. These are then served on fresh baguettes, smeared in french salted butter and layered up with the ham. Sadly I couldn't cash in on this mammoth sandwich and had to opt for the grain free option of ham and pickles which tasted amazing as it was. I went for the truffled ham and boy it was delicious. We sat in the park nearby and munched through our second lunches, whilst watching two old men playing table tennis and trying to muffle or giggles / concern as they reached down to pick up the ball each time. Danger, danger!
Wild And The Moon
We only popped in to Wild And The Moon to pick up one of their fresh juices but it's a vegan cafe filled to the brim with an abundance of plants. It's such a beautiful space and I was so intrigued by all the yummy treats they had on display too but alas, it was only a pit stop. Cold pressed juices are pricey in general but I have to say these were even more of an indulgence but worth it all the same. I was getting to that point when I felt like I needed some fruit and veg to help me with the niggling cold that had started.
Merci
This shop had us all walking around in a total dream! There are various different departments from clothing, to toiletries, to stationery, to homeware, not to mention the most magical and believable artificial flower section. If you're in Paris then you really must stop by Merci even just to soak in the atmosphere or have a little rest in the library cafe out front. When we visited, the whole ground floor was filled with huge cherry blossom trees (not real again I might add). I showed some serious restraint in here as I could have happily walked home with the lot, including the cherry blossom trees.
Maison Plisson
If you're looking for delicious artisan foods and treats, particularly to take home or give as gifts then Maison Plisson is your haven. Upstairs you'll find brightly coloured fresh fruit and veg, along with smelly cheeses, cured meats and juicy olives. Downstairs you'll find all sorts of fancy boxed goods and preserves, all with the most gorgeous packaging.
Republique Of Coffee
We headed over to République metro to scout out some shops I fancied visiting but I think we all realised just how weary our feet were when we came above ground. Right around the corner from the metro however, we found a little sanctuary. Republique Of Coffee has an air of LA mixed with an eighties nod to 'Stanger Things' (particularly the music). With it's wire chairs, mint green table tops and neon sign you could probably be forgiven for heading in exclusively for the interiors but the drinks did the job too and I admired their yummy looking cake wedges from afar.
O/HP/E
This is a beautiful shop, not far from République station, full of a carefully curated selection of home goodies, edible treats and stationery. There's a definite Scandinavian vibe which obviously is no problem in my book and the hanging plant canopy ticked all the boxes. Beaut all round and well worth a visit.
There are soooo many photos to edit from this trip so next time I'll share part two of our trip along with more recommendations.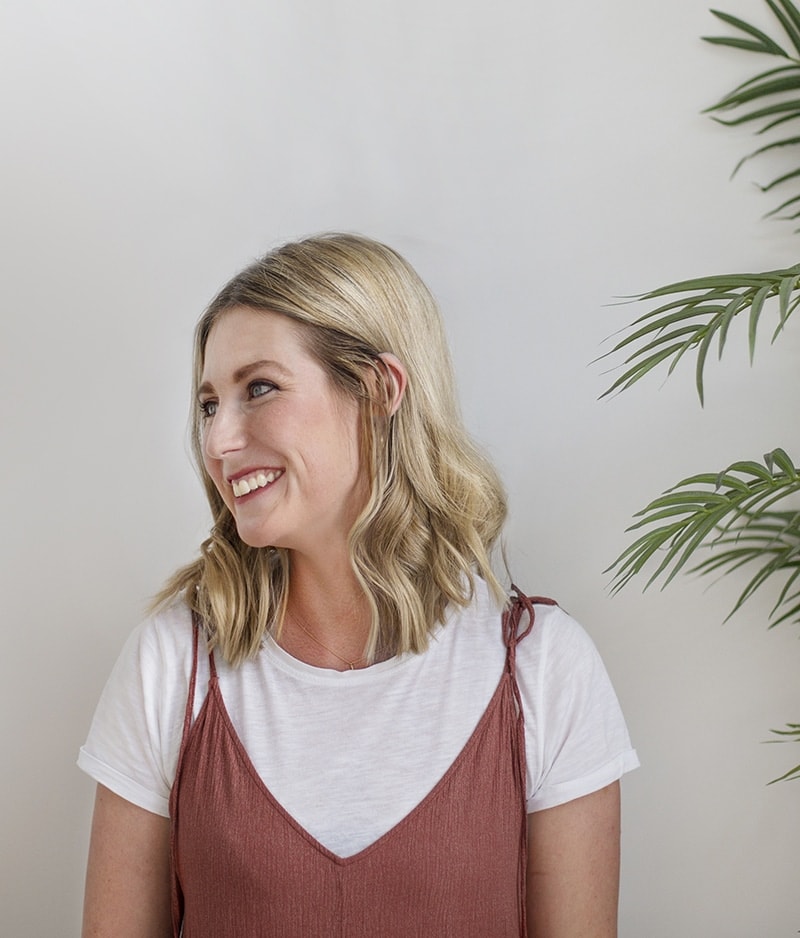 Hi, I'm Teri and welcome to my own creative corner of the internet. I blog about interiors, DIY projects, design inspiration and my general life so stick around have a read and say hi.
Work with Me
The Lovely Drawer is an award winning blog with a loyal audience that has grown over the years. I love working with brands small and large on exciting collaborations that can bring products alive in my own signature aesthetic.