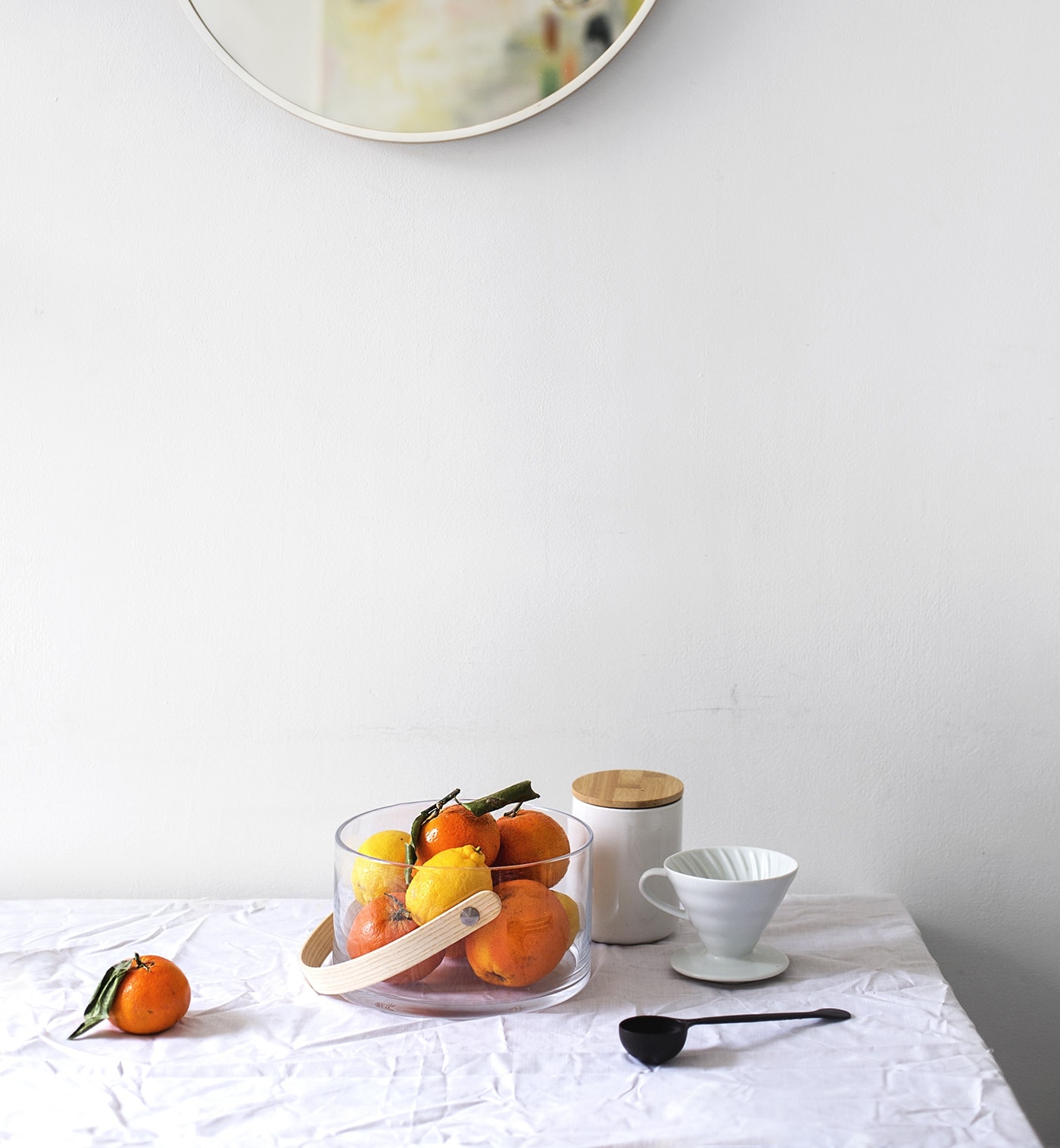 April has gone by in a flash but just in the nick of time, I've managed to style a corner of my home for Styling The Seasons. I've been pretty disappointed to find myself still wearing a scarf and fur coat at the end of April, not to mention the brief snow interludes?! While I wait for Spring to show up I'm consoling myself with plenty of indoor greenery and a burst of citrus.
These oranges and lemons are perking up my table a treat and the oranges were put to good use for a sticky pork belly glaze. I'll have to repeat that one some time!! To make up for the lack of sun outside I've also upped my vitamin D intake which has made a world of difference to my energy levels. It's amazing how some teeny tiny supplements can make me feel on top of the world.
I've kept the styling simple, as ever and focused everything around this lovely storage container from LSA International, which I love. Fuss free and chic! Pops of citrus brights on clean, crisp white is definitely one way to fake the season we're lacking. Hopefully in a month I'll be telling a different story and won't be taking my hot water bottle to bed.
How are you guys feeling about the prolonged Winter?? If you fancy sharing then join in with Styling The Seasons. You can share your images on Instagram, Twitter or your blog with #StylingTheSeasons and tagging Katy and Charlotte. Check out the hashtag to see so many other inspiring images!
Thanks to LSA International for gifting me the lovely storage container.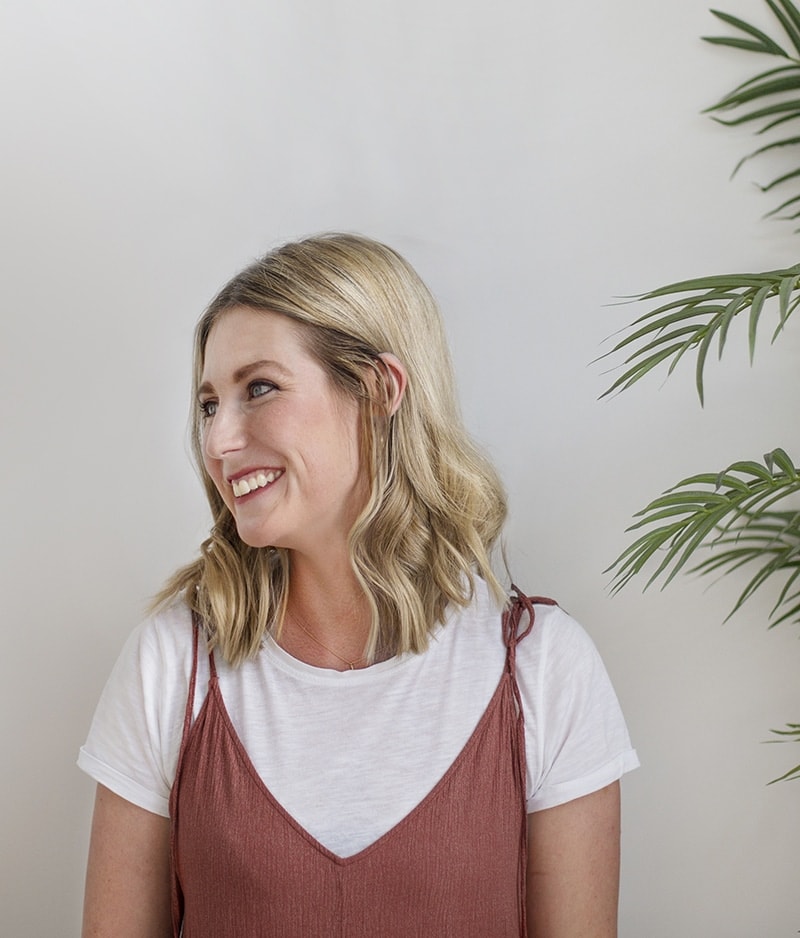 Hi, I'm Teri and welcome to my own creative corner of the internet. I blog about interiors, DIY projects, design inspiration and my general life so stick around have a read and say hi.
Work with Me
The Lovely Drawer is an award winning blog with a loyal audience that has grown over the years. I love working with brands small and large on exciting collaborations that can bring products alive in my own signature aesthetic.