I'm not going to lie, it's taken me a little while to fully immerse myself in the magical land of baby shops and buying anything myself. Pre 20 weeks it felt a bit wrong to be buying things and I think after the events of last year I didn't quite believe it was real. I don't believe in tempting fate but I do know that having a room filled with baby gear and sweet little details would make things a whole lot harder if anything did go wrong. I really got into browsing for bubs in my third trimester and first of all I was confronted with a sea of rainbow colours and plastic, cheap looking rubbish. I was thinking surely it doesn't have to be like this, especially when the baby is too young to care about what things look like themselves? Why do adults with more minimal tastes need to subject themselves to this trippy funfair? I get, that some people may well love this colourful, playful vibe but I was sure there had to be something out there for those of us who don't.
Of course Instagram came to the rescue, discovering lots of online shops and independent makers that pride themselves on simplicity in muted tones, cue my happy dance. I've pulled out some of my favourites to share with you incase you're facing the same #firstworld struggle. These shops are a joy to flick through and leave me feeling excited to have any of these items in our home, rather than wanting to bang my head against a wall at the thought of primary colours and appliquéd farmyard animals invading my peripheral.
hot air balloon lamp | fitted cot sheet | panda teether | baby sling
The Modern Nursery is one of the first online shops I stumbled across, bringing together items for nursery decor, as well as playtime and gifts. I would buy the whole lot if I could and I'm definitely already eyeing up their super cool monochrome ball pits. Don't get too far ahead of yourself Teri.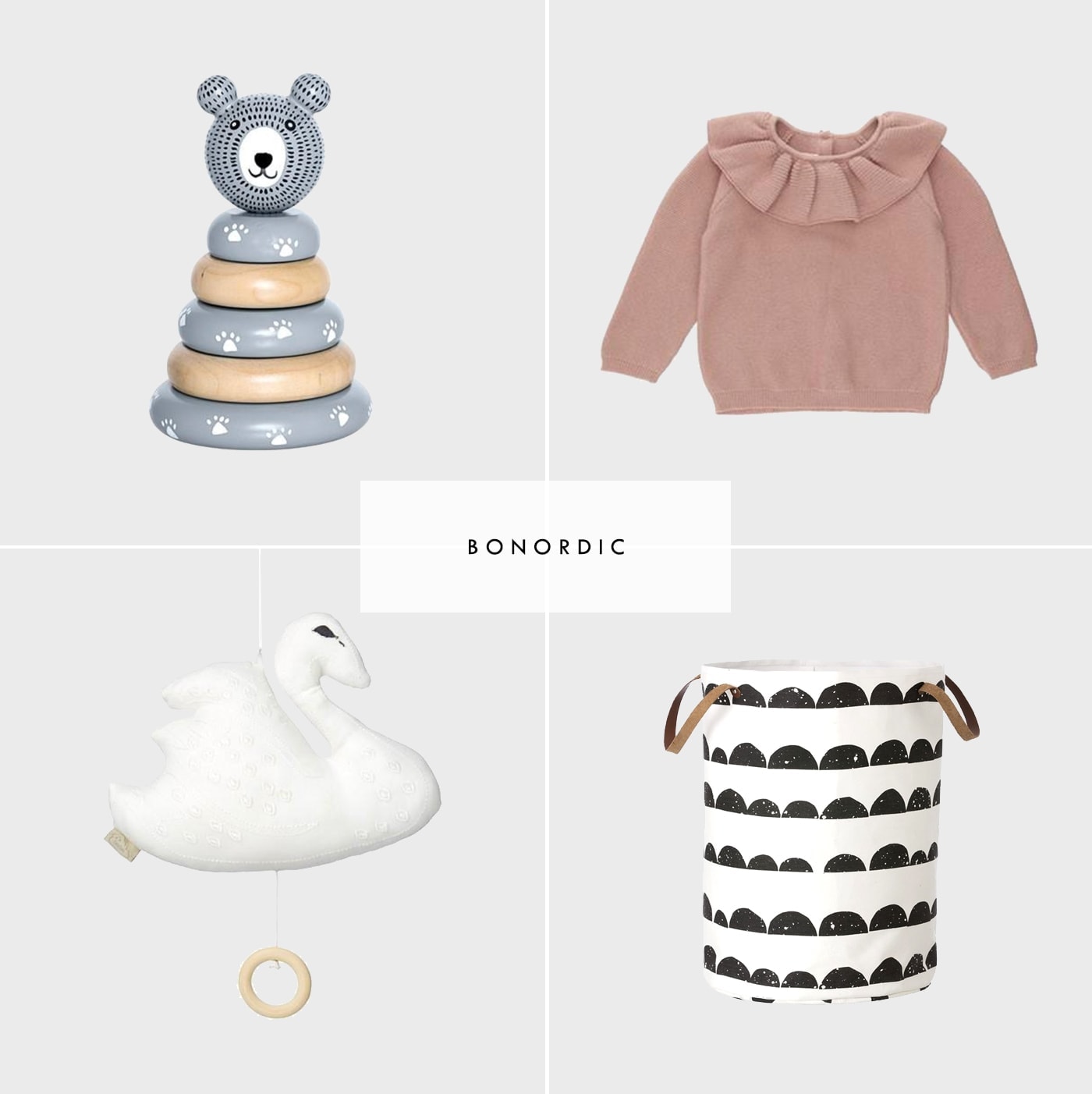 stacking toy  | frill collar jumper | swan music mobile | storage basket
Well it's all in the name really isn't it? Nordic inspired design will nearly always be simple and gorgeous! BoNordic has it all from interiors to toys to clothes and I'm totally in love with the mix of contemporary with a generous nod to times gone by.
cacti bead garland | pirate wooden pear | wooden lightbulbs | kite decoration
I actually met Naomi from Styled By Naomi a couple of months ago and not only is she lovely herself but she also makes the loveliest wooden toys and decor. She's a fellow monochrome enthusiast and also takes on lots of custom projects with her best sellers being wooden pears that can be turned into any creature your heart desires.
blanket & toy bundle | striped sleep suit | kimono bodysuit | panda sleeping bag
Baby Mori is a brand that majors on great quality, simple textiles in the softest of colour palettes. There's no fuss and frills over here, just well made, clever designs mainly using organic cotton which is a definite win!
'gorgeous gob' bib | apple print | 'sleep thief' romper | 'imp' bib
Rousso & Blossom was an independent brand I was already aware of pre-pregnancy, having had Liv on one of my workshops and we've been in touch ever since. You may well recognise the brush lettering and that would be because she commissioned it from yours truly…wink, wink. I admire her completely monochrome range of items which make for a striking statement, using quirky illustrations and phrases.
toy storage bag | teething ring | baby gym | striped blanket
Finally The Nursery Edit is another hub of baby goodness, pulling together lots of independent designer for the best selection you could hope for. The items are whimsical whilst still being minimal which must be down to Meg's impeccable taste as a Mama herself.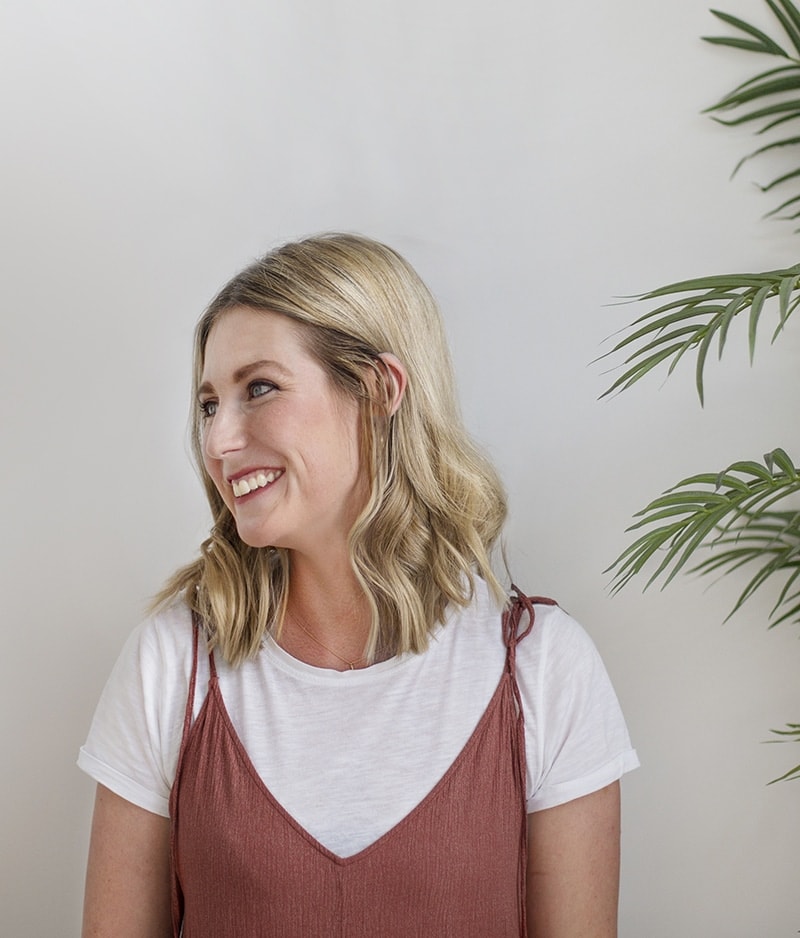 Hi, I'm Teri and welcome to my own creative corner of the internet. I blog about interiors, DIY projects, design inspiration and my general life so stick around have a read and say hi.
Work with Me
The Lovely Drawer is an award winning blog with a loyal audience that has grown over the years. I love working with brands small and large on exciting collaborations that can bring products alive in my own signature aesthetic.