Tea is my jam! It was an unexpected turn of events when I 'the coffee drinker' and Nick 'the full on tea snob' got married and somehow swapped places! I have no idea why I wasted so much time without tea in my life, always without the comfort drink on a cold Winter's day or without the perfect accompaniment to a slice of cake. Thankfully I'm making up for it, particularly since Maggie was born. The first thing the midwives offered me after delivery was tea and toast and refusing the toast I opted for a black tea which was bliss and I've been in overdrive on the tea drinking front ever since. That's why I'm so happy to be collaborating with my favourite tea brand, Teapigs.
Teapigs kicked off in November 2006 with one mission- to get the nation drinking real tea again. You've probably all read labels, boasting all sorts of amazing and delicious flavours and then been pretty sorely disappointed when you take your first slurp and realise it essentially just tastes like hot water. Isn't that the pits? The great thing about Teapigs is they use whole leaf tea, whole leaf herbs, whole berries, whole spices and whole flowers instead of the dust you find in standard tea bags, so they actually taste! To help the flavour, the loose leaf tea comes in biodegradable, pyramid, mesh bags so the flavour can infuse properly. So real ingredients, organic, all-natural and plastic free = winning all round!
On top of all of that they have an insane amount of flavours to choose from and I'm currently loving the Summer Edition, Peach Lemonade because let's be honest when it's near 30 degrees outside you kind of loose the will to put anything hot in your body. I know, I know, warm drinks are meant to cool you down and all that but how much more appealing does a cold ice tea sound? This literally does taste like peach lemonade, I kid you not. I've been enjoying sipping it on the balcony as the sun gets low and there's no danger of me sizzling to a crisp, but I've also made it into ice lollies for a little extra Summer pizazz!
Ingredients
Filtered water
Jug
Lemon slices
mint leaves
1 tbsp maple syrup or honey
lolly sticks
lolly moulds ( I used this clever one that came with lolly sticks)
Start by brewing a strong concentrate by using 5 tea bags in a jug. Cover them with 200ml of  boiling water and leave for 5 minutes. Stir and squeeze all of the water out of the teabags. Repeat this 3 times to get 800ml of the concentrated liquid. Leave to cool and then bottle to put in the fridge.
Now you have your cold brewed tea you can pour it over ice and drink as standard or use your moulds to turn it into ice lollies…
Slot your lolly sticks into the mould and layer with the lemon slices and torn mint. Pour the cold brew tea on top and leave to freeze in your freezer. And there you have it! I definitely think you could add some sneaky booze into the mix if you felt that way inclined.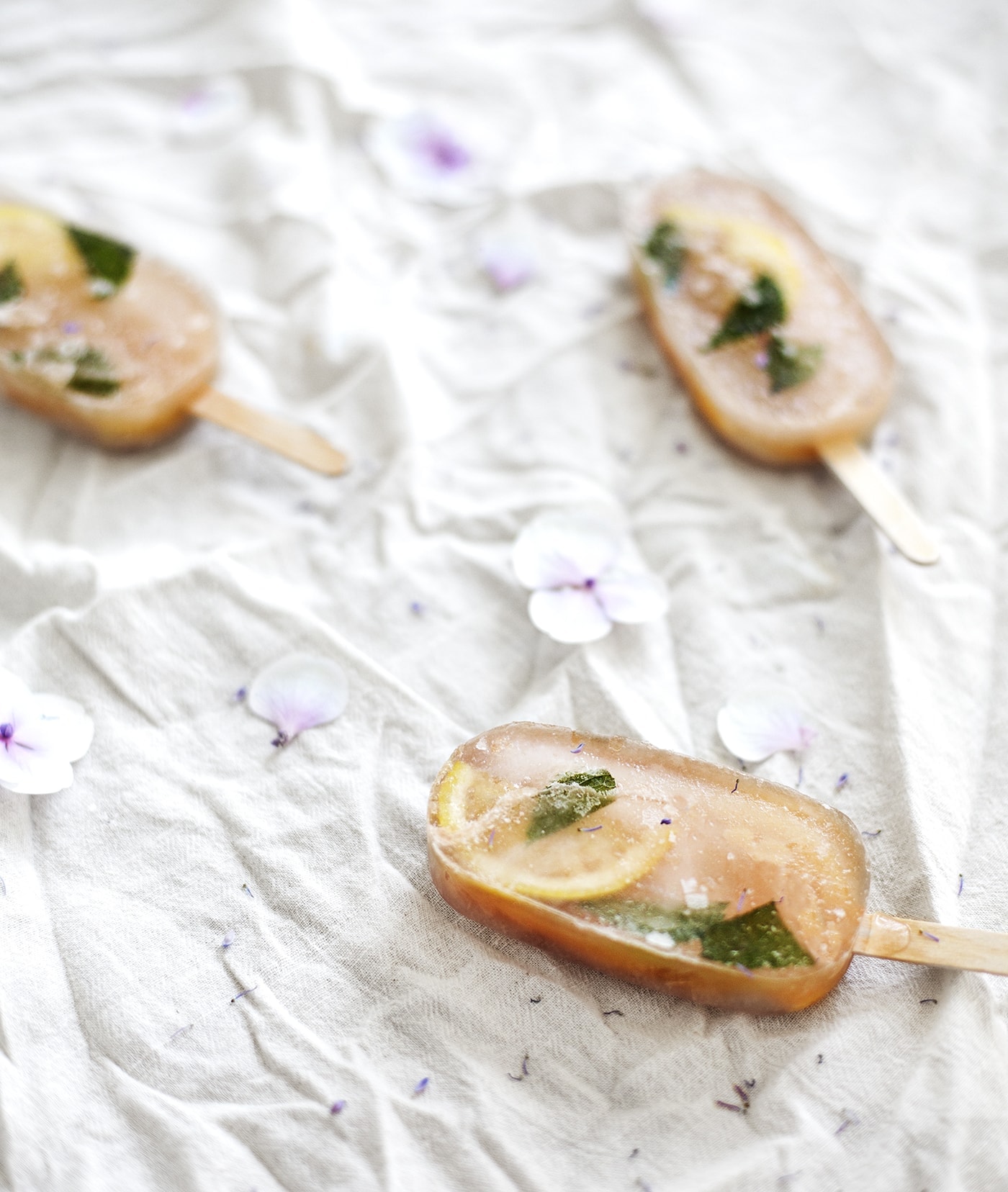 This brings a whole new side to tea for me as I totally associate it with cosy, evenings in or sheltering somewhere on a blustery Winter's day with hands locked around a warm brew. So if you need me I'll be sipping my ice tea like some sort of cocktail while we ride out this heatwave. Be sure to have a peek at Teapig's many other tea flavours as there's quite an array from your classics, to some that sound like desserts, to some with added health benefits.
This was a paid collaboration with Teapigs who are a dreamy brand to work with. All tea was very kindly gifted.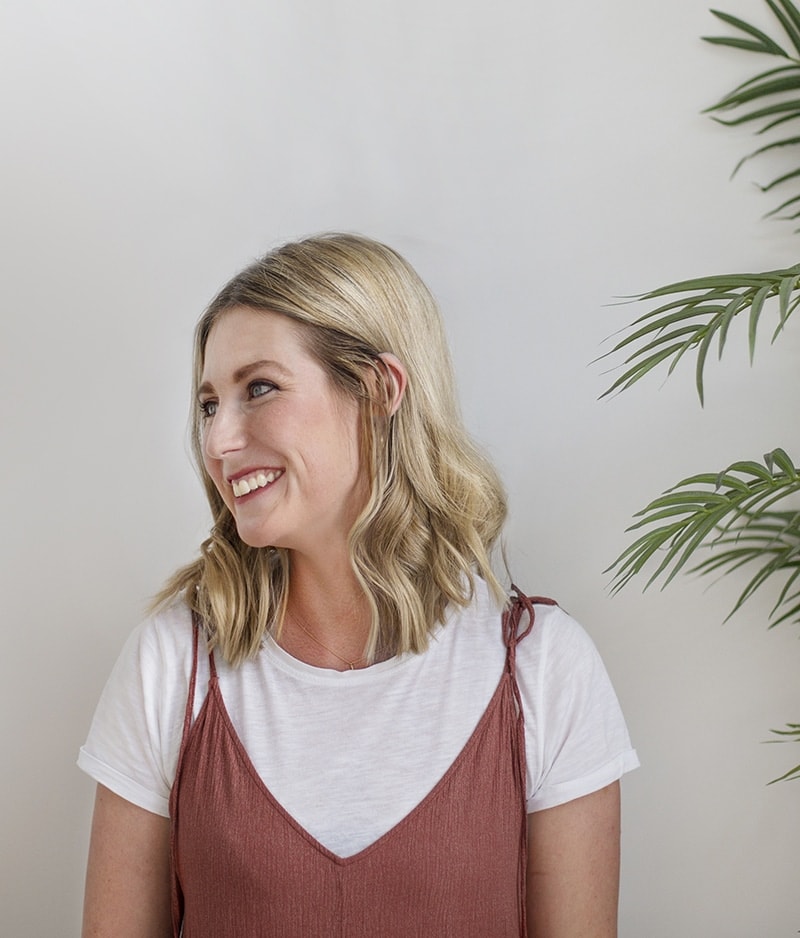 Hi, I'm Teri and welcome to my own creative corner of the internet. I blog about interiors, DIY projects, design inspiration and my general life so stick around have a read and say hi.
Work with Me
The Lovely Drawer is an award winning blog with a loyal audience that has grown over the years. I love working with brands small and large on exciting collaborations that can bring products alive in my own signature aesthetic.