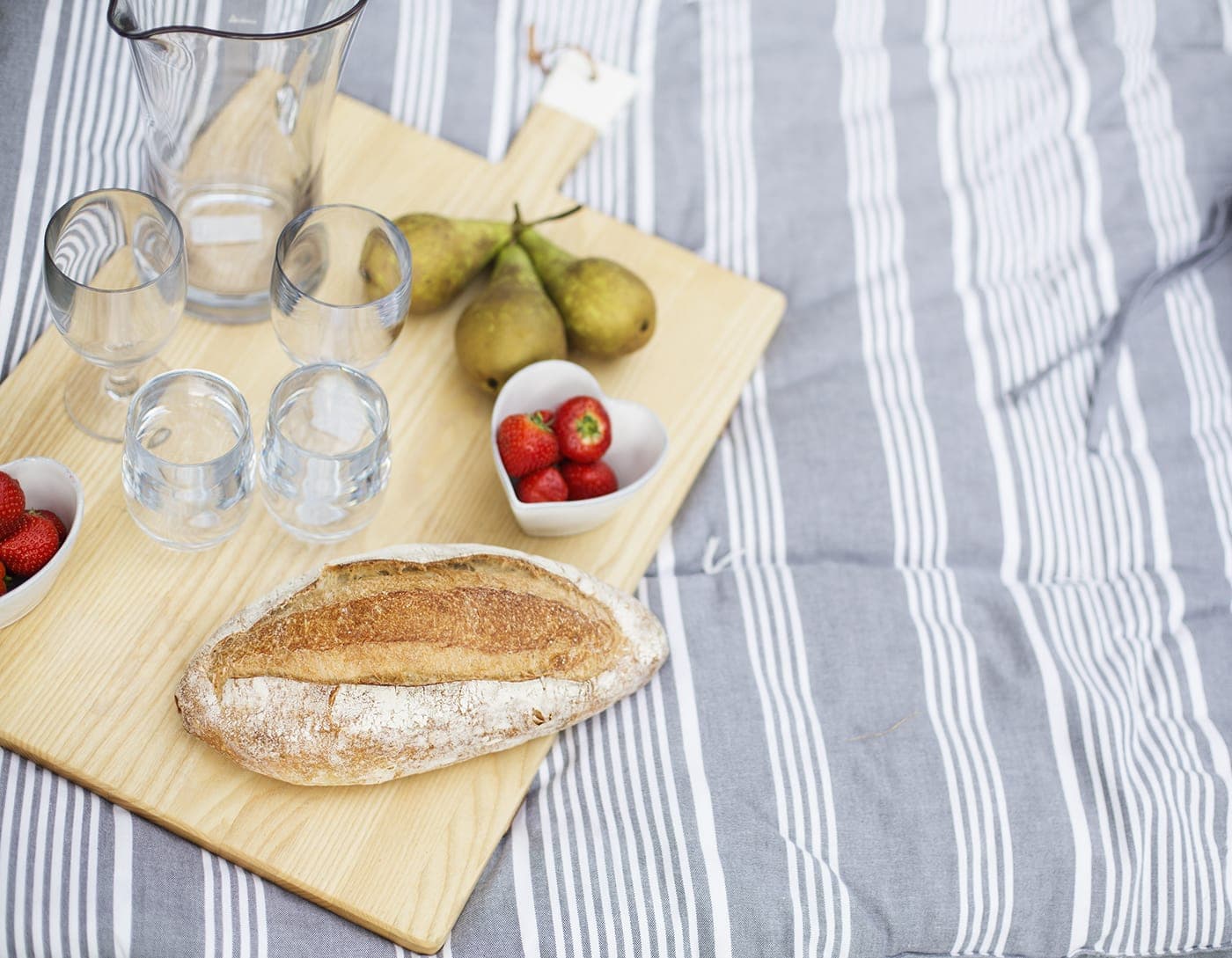 Is Summer here yet? Well if I wasn't sure before, I definitely am post the Summer Entertaining event put on by The White Company. An afternoon spent in the sunny gardens of Eltham Palace, sipping cocktails to the sound of a string quartet and BBQ smells wafting though the air couldn't really embody an English Summer any better! Well, accept for the more common reality of grey skies and drizzling , the BBQ being attempted under a gazebo, soon to be abandoned and move inside to oven bake everything instead. This Friday afternoon really was dreamy. As much as I love the buzz of the city, a little pocket of time reclining in the countryside felt like a breath of fresh air and time catching up with other bloggers is always fun!
We were taxi'd from the train station to the Palace grounds in style and arrived through a beautiful Wisteria archway which was in full bloom. We were able to take more of a peek at the grounds with a tour from the head gardener. I always love hearing about a place steeped in history, in fact I'm a bit of a geek for a handful of fun facts I can take away and regurgitate to anyone whether they want to know or not.
We headed down past the bedded tulips and forget me knots that are pulled out and replanted twice a year (that's commitment), lead down some steps and through a stone cobbled archway into a vibrant walled space, like something from The Secret Garden. Obviously, putting a load of bloggers in a space with abundant flowers and it results in everyone crouching up close to get the perfect floral shot, preferably with a bee perched at the opportune moment.
We learnt how to cook better BBQ grub with a demo from the head chef at river cottage, Tim Maddons. The key seemed to be to keep things simple. Buy the best, fish, meat and vegetables you can afford and then let the smoky BBQ goodness do the talking. The pollock was pre-marinaded in bay, rosemary and chilli and perfectly cooked with just a squeeze of lemon. This was served with barbecued asparagus, goats curd and salad. Totally delicious! Get as much as you can ready before hand so it's just a case of cooking when the guests arrive, rather than running around mixing marinades while your flames are getting out of control. It really does make a difference to put in the prep before your guests arrive as it allows you to be totally present when they arrive. I try and adopt this philosophy whenever we have guests around, even if it's a wintery Sunday lunch. 
Each plate of food had an accompanying cocktail put together by Dover 31. Classic pairing like apple and rosemary fizz with pork were all really well thought through. I wouldn't have a clue what wines go with what dishes, let alone what cocktails but I'm suitably impressed with the fine art. We had a snazzy bar tender but if you're entertaining why not think about a self serve drinks table with a few different options and cocktail recipe cards for inspiration. You could even pre-make a batch to store in one of these lovely glass drinks dispensers. Either way this once again means you're not running around like a headless chicken making sure people's drinks are topped up. I just noticed a rather delicious sounding, floral inspired cocktail on the Dover 31 blog so here it is to get you thinking…
CHELSEA GARDEN
A lip-smacking combination of gin, cucumber and apple juice with an elderflower accent, this is the least 'flowery' of the bunch, but a great introduction to floral flavours.
Ingredients
1 thick slice of cucumber
50ml Hendrick's gin
50ml elderflower cordial
50ml apple juice (not fresh)
Method
• Muddle the cucumber with the gin, elderflower cordial and apple juice in a cocktail shaker.
• Shake and double strain.
• Pour into a chilled martini glass and garnish with a slice of cucumber threaded onto a cocktail stick, and your choice of flowers.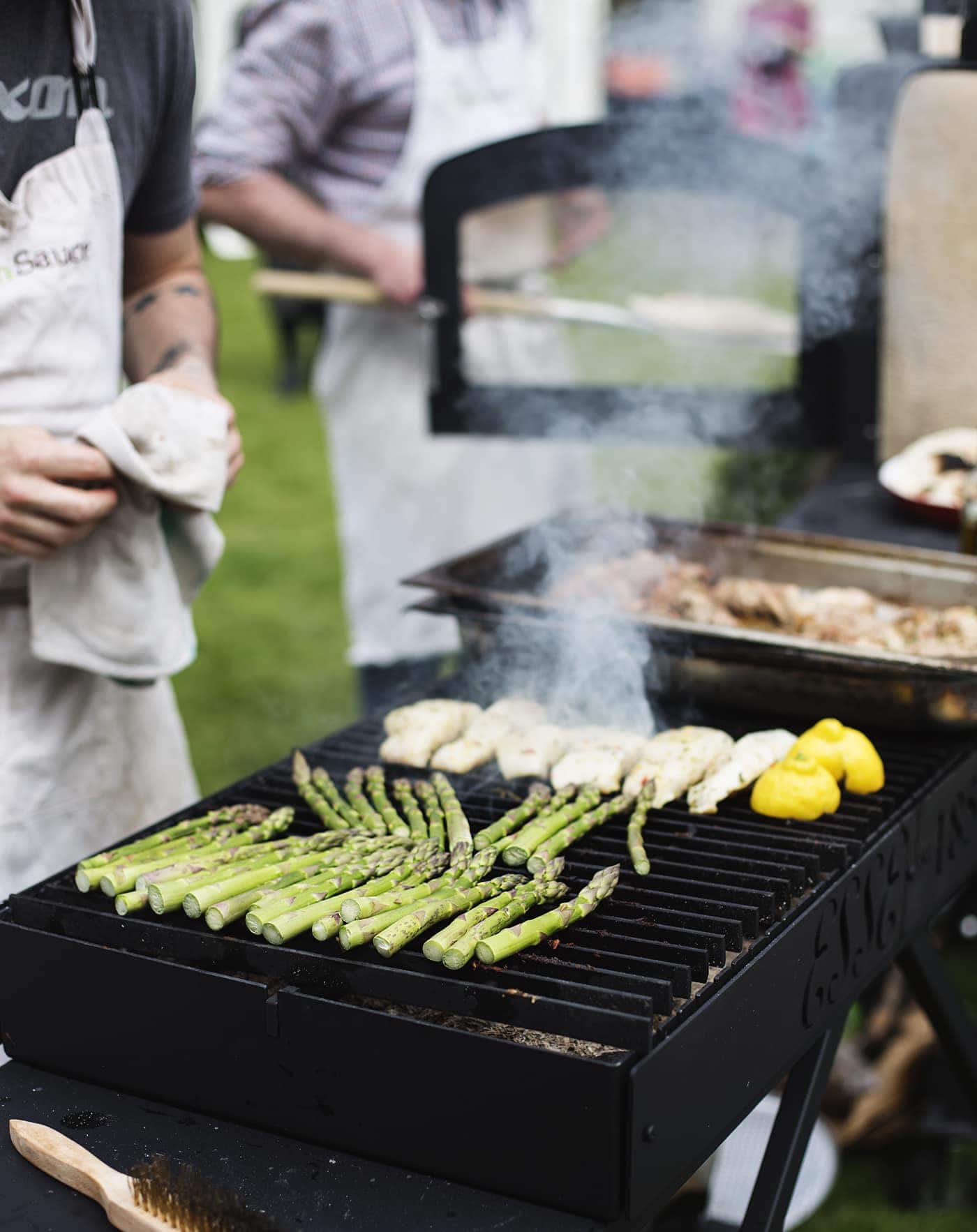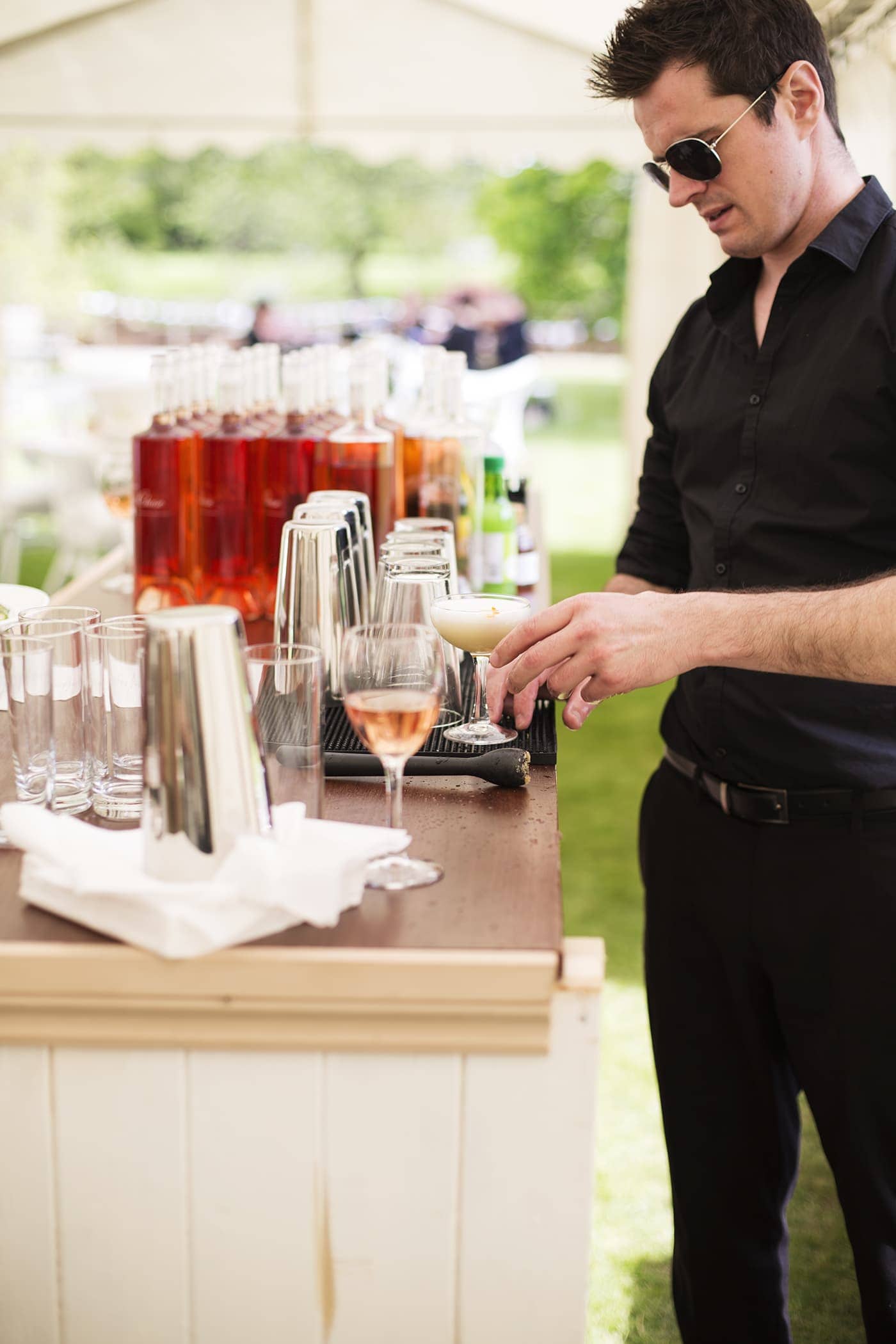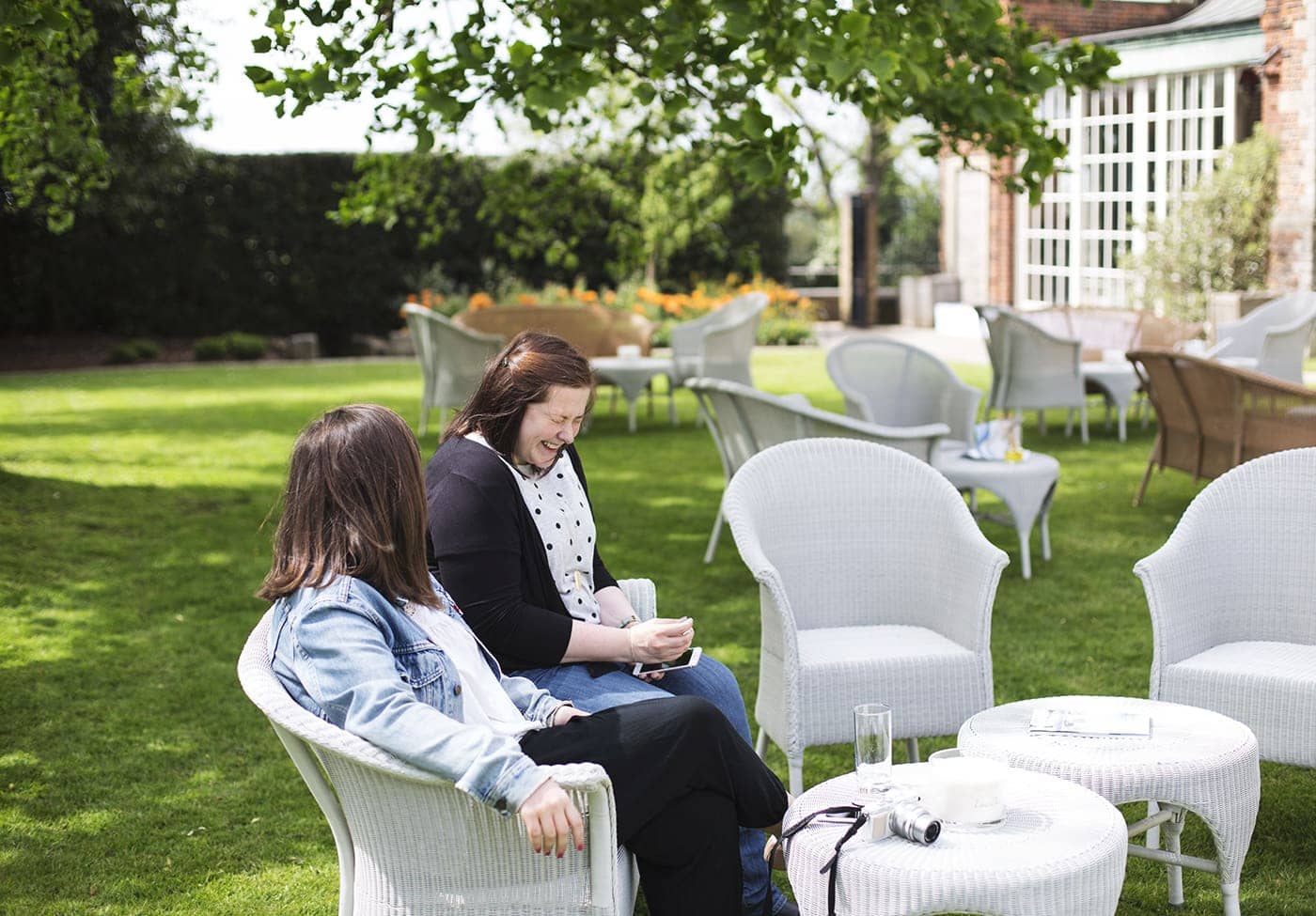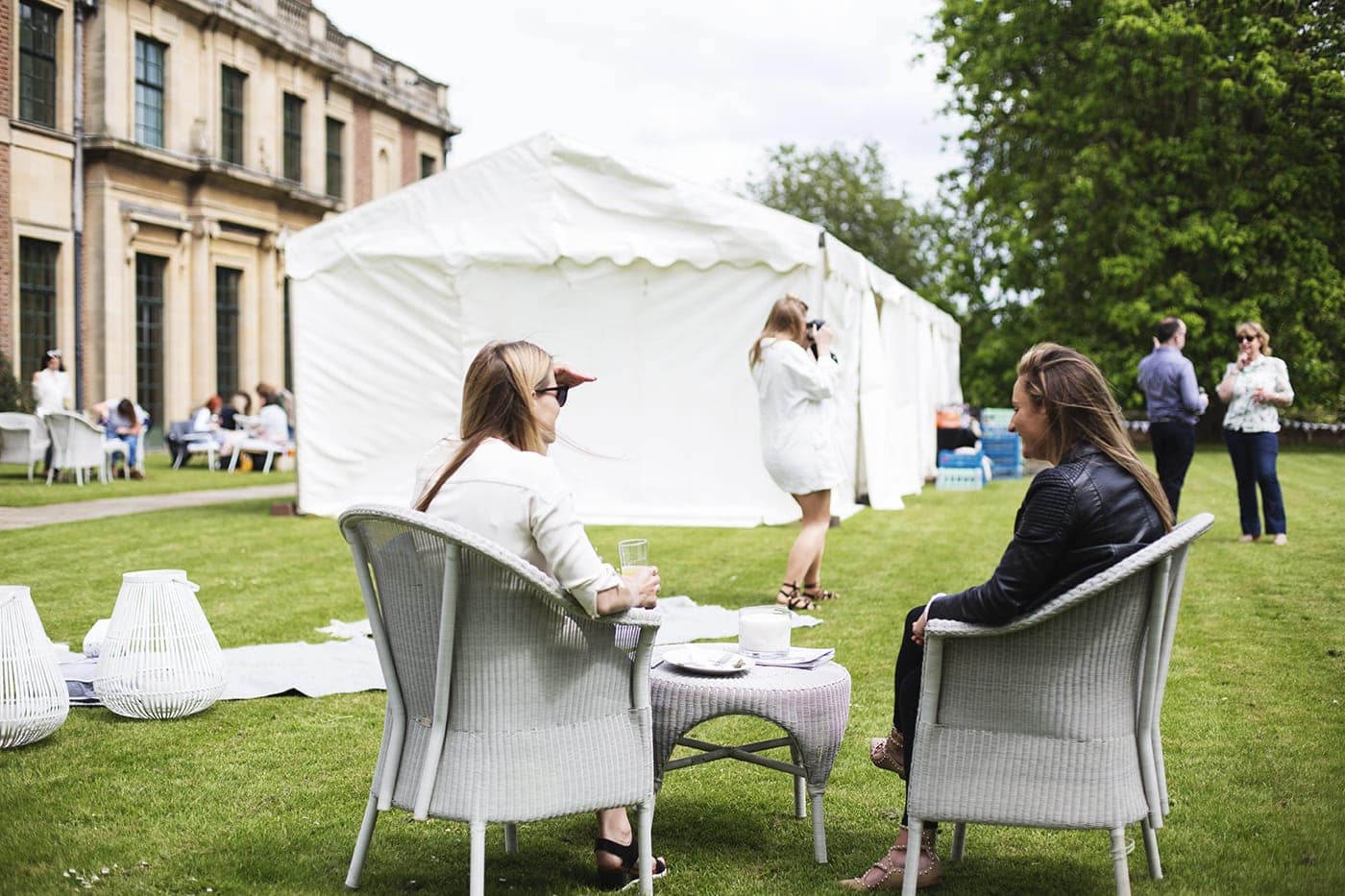 We finished up with a little look at some Summer styling from The White Company and in keeping with the theme the message was to keep things simple. Greenery in small pots nestled in a lantern made the table centre rather than a typical floral arrangement. Grey linen napkins and fresh pears livened up each place setting and I fell in love with the fine stem champagne glasses, perfect for an elegant glass of something nice at a garden party. I was over the moon to spot them in the goodie bags so keep an eye out as I hope to put them to good use. Obviously white was the base colour running all the way through and I think that makes a lot of sense. Then you can add hints of colour and pattern whilst keeping it fresh and clean. I never need convincing on the 'white' front.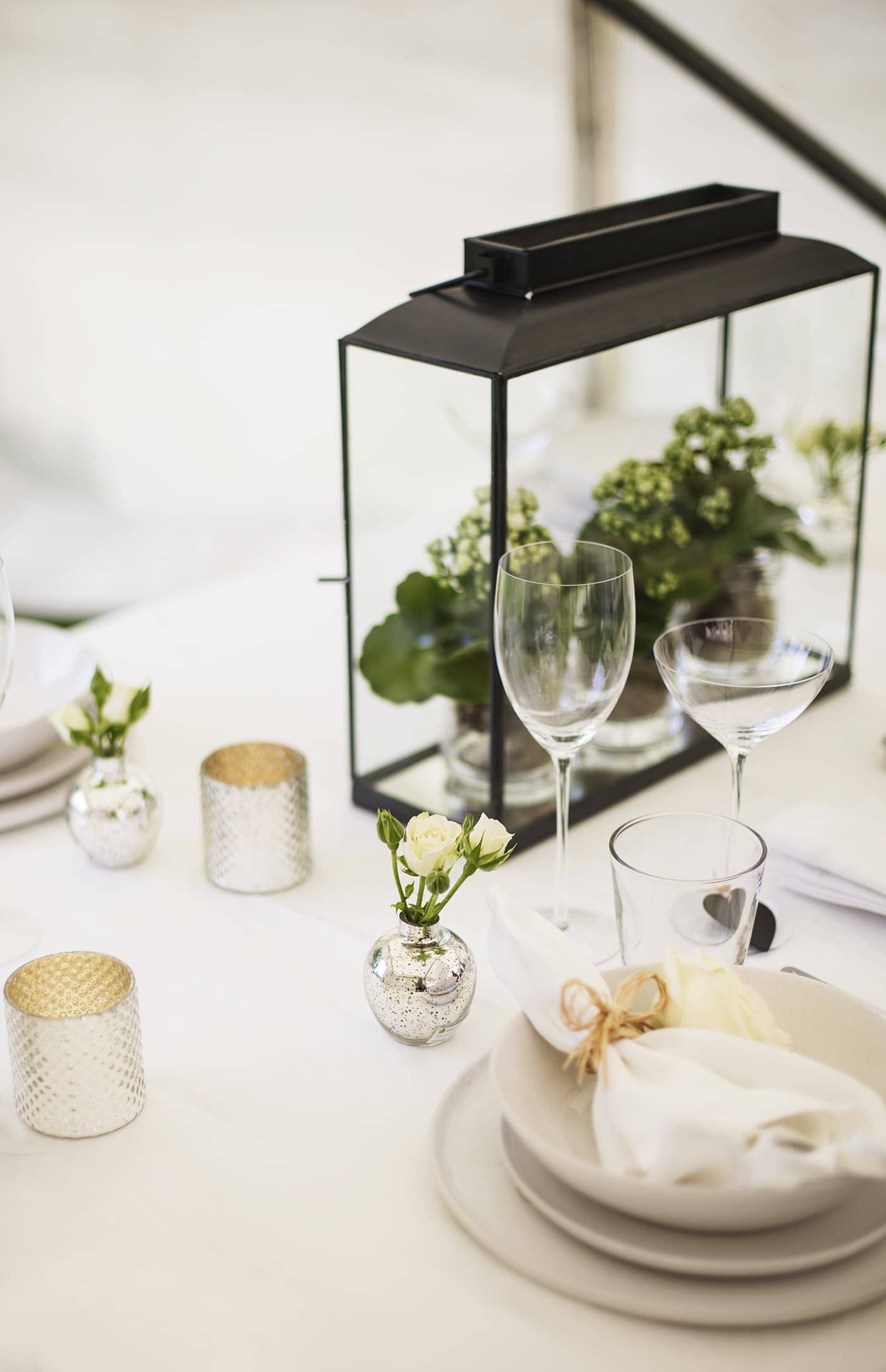 Thanks to The White Company for inviting me along to this event.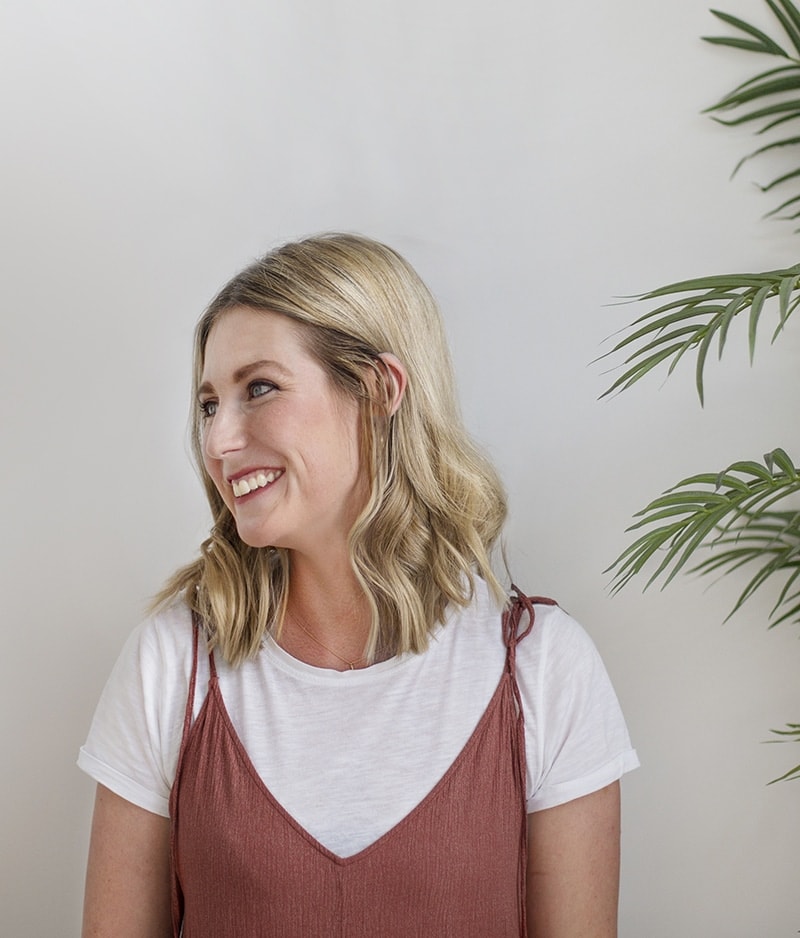 Hi, I'm Teri and welcome to my own creative corner of the internet. I blog about interiors, DIY projects, design inspiration and my general life so stick around have a read and say hi.
Work with Me
The Lovely Drawer is an award winning blog with a loyal audience that has grown over the years. I love working with brands small and large on exciting collaborations that can bring products alive in my own signature aesthetic.