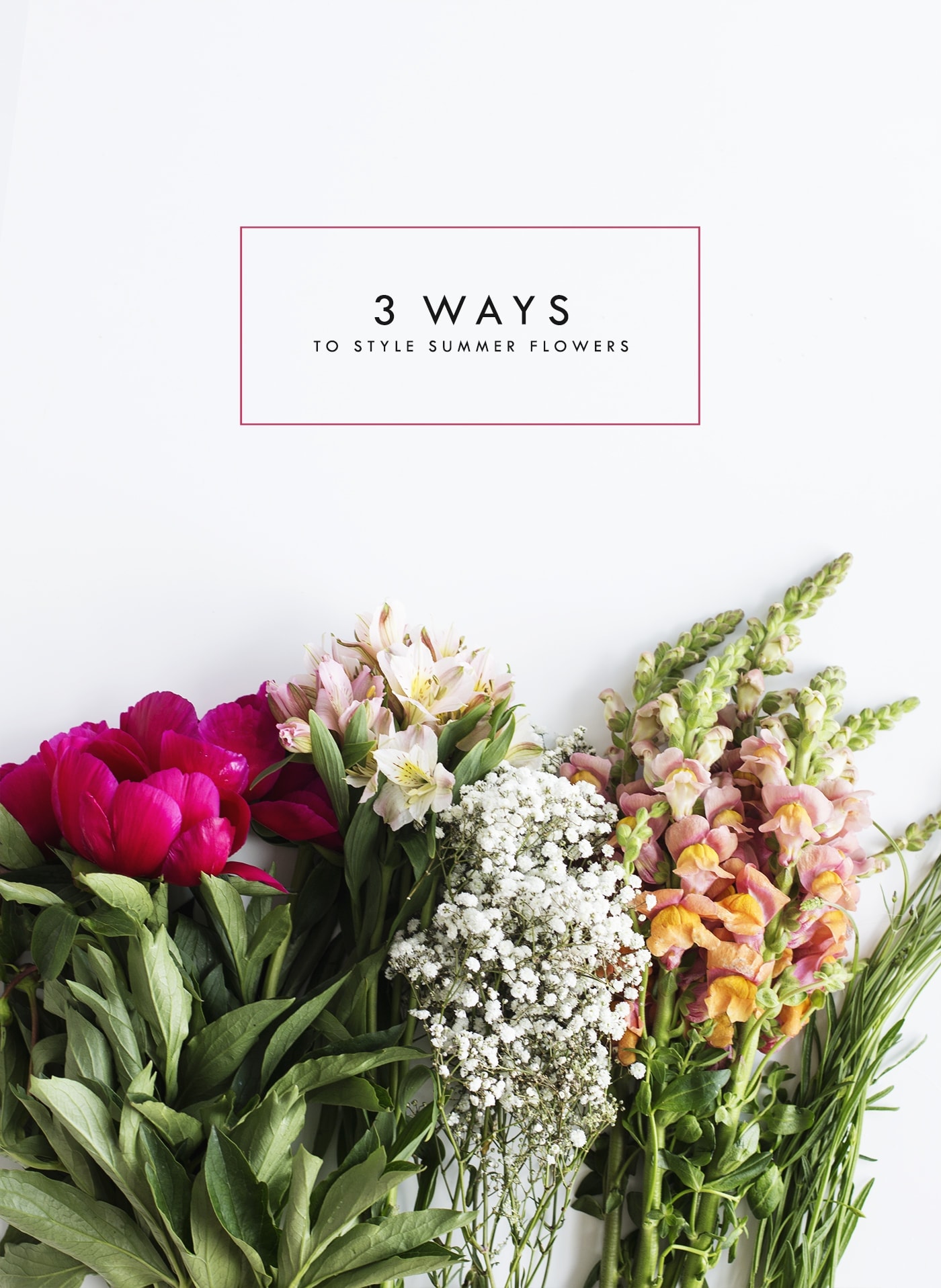 I know I'm not alone when I say that flowers just make me so happy! You'll notice my Instagram feed filling up with blooms as soon as Spring arrives, whether I'm snapping as I walk around the neighbourhood or buying myself a little treat bunch to liven up our home. As you can probably imagine I was over the moon to be invited to RHS Chelsea Flower Show with Marks and Spencer this week. The idea of wondering around an event devoted specifically to flowers and plants can't really be topped, especially with the British Summer deciding to show up this week!
I wanted to take a healthy dose of inspiration away from the afternoon to create my own floral decorations for my home. The first thing I noticed was just how many Peonies were flooding each stand, I mean it is their season after all but I fell particularly in love with the bolder peony pinks rather than the usual pale pinks I love so much. I was mesmerised by how vibrant and Summery they looked and this trend was clear throughout…go bold or go home! The Marks and Spencer Mediterranean garden itself was such a strong combination of colours, it literally did transport me to another country with hotter climes.
Marks & Spencer Mediterranean Garden
I also found myself edging towards less organised and more meadow-like arrangements and gardens. I love the abundance or greenery and different heights, giving them much more of a organic movement. The layering looks mysterious and enchanting and I could feel myself wanting to explore (good thing I restrained myself). Tall Fox Gloves and Snapdragons were used throughout to create this kind of vibe and I found myself drawn to a mix of bolder pinks with dustier blushes, muted greenery and sunny yellows. It was almost a tropical palette that I thought was very apt for Summer and was ultimately sure to make you feel at least a smidgen like you were on holiday.
Taking inspiration from what I'd seen at the show I headed to Marks and Spencer and picked out flowers that ticked those colour boxes I've just been describing. I always appreciate the selection in M&S and I knew there'd undoubtably be Peonies with my name on at this time of year. I chose the deep pink peonies to give fullness to the posies and then the Snapdragons for height. The ones I found were a beautiful two tone peach and pink, perfect! Gypsophila is great to fill gaps and once again adds to the meadow effect. I added in some foraged greenery too, which were basically long stemmed weeds I found out and about. Don't worry, none were picked from anyone's gardens although I am constantly tempted. This once again helps to make the overall look a bit more natural. Then my last choice was to add in some alstroemeria which I think adds a little tropicana when they bloom.
Try and have a mix of flower types and heights for variation. It's a great idea to include some greenery to make the whole thing look more natural and try to have an accent colour. Tonal flowers are beautiful but they really pop with even just a touch of a contrasting colour. In mine I used that powerful yellow in the Peony centres to lift the whole look.
First cut each stem to the right length and it's a good idea to cut them every few days to ensure they last longer (something I so often forget to do). It's also wise to snip them at an angle which allows them to absorb more water, clever! Another thing I recently learnt is that most plant foods that come with bunches of flowers contain a mixture of sugar and bleach so if you want to prolong the life of the flowers further just top up with a little bleach. I'm not going to lie, this sounds a bit crazy and hard to get my head around for a chemical hater like myself but I just thought I'd pass on the tip for you to try or totally disregard.
Then de-leaf the bottoms of each stem. Basically you don't want any foliage below the water level as this will start to rot and make the water dirty. You can leave some of the leaves up by the heads of the flowers as this often softens the whole look.
Easy Table Centres
I love having flowers in the centre of our table, especially when we have people over for a meal or a coffee. I always pop into our local charity shops and see what vases I can scout. I can't even begin to tell you how many I've picked up for a few quid, much to my husband's disgrace. I had a whole drawer bulging full but had to recently get ruthless and throw some away. This tinted vase is one of those bargain finds and works perfectly with the colours in the flowers.
To balance out the arrangement I usually try and work in odd numbers of stems for each type of flower, otherwise it looks too formulaic. If you have larger blooms like the peonies in this one then just use three, spread out evenly. Leave the foraged greenery and Gypsophila until the end where you can spot the gaps and fill them with these, so it's left looking complete. Try to push each stem in gently, roughly in the same diagonal direction to create a loose spiral of stems in the vase.
Scattered Posies On Shelves
Next up I love to make my flowers go further by creating little flower posies scattered around the house. My ladder shelves really lend themselves to this and with so much white this bright pop of colour looks really striking. As you may have noticed my home is mainly white and grey so there isn't a whole lot of colour! Use any little votives you can find, mini jugs, mug or empty bottles. This lovely peach marble effect one is actually an empty tea light holder, so get creative.
You may only get one full bloom in containers this size and then work around that building it up with different heights. Vary how you're using the flowers and in others just have Gypsophila to balance the aesthetic. A simple touch. Style the votives up on a stack of books or magazines so it's less separate and lonely looking, more part of the shelf. I'm talking, pretty books or magazines rather than Harry Potter here folks. I have to confess there are some books and mags that I bought solely for styling purposes and I'm sure I'm not alone with all the Kinfolk and Cereal mags I see artfully placed in Instagram shots from all you creatives out there!
Floating Beauties
Lastly, when I start to see my flowers are a little past their best I love to cut the heads off and float them in a large dish of water. Peonies are perfect for this and look more beautiful the more they open. You can also gently bend the petals of other flowers so they float better but obviously types like Snapdragons are a lost cause for this kind of arrangement. Pull some Gypsophila buds off and sprinkle them in the water to add some magic. This way of styling flowers feels particularly summery and would work well for outdoor entertaining on a balmy Summer's eve…chilled white wine at the ready!
This post was sponsored by Marks & Spencer who also kindly gifted the show tickets and fresh flowers. All opinions, ideas, styling and images are my own, of course!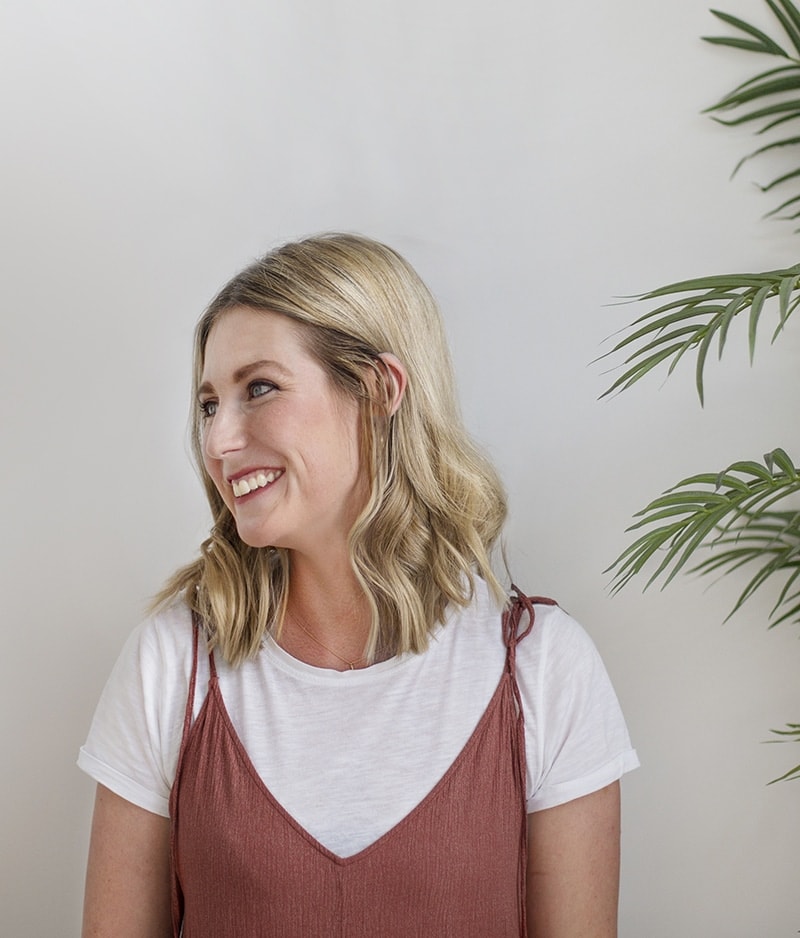 Hi, I'm Teri and welcome to my own creative corner of the internet. I blog about interiors, DIY projects, design inspiration and my general life so stick around have a read and say hi.
Work with Me
The Lovely Drawer is an award winning blog with a loyal audience that has grown over the years. I love working with brands small and large on exciting collaborations that can bring products alive in my own signature aesthetic.