All photos by Sophie Carefull
Take a group of eager bloggers in one very dreamy location in Somerset, thrown together with a number of highly instagrammable independent brands and, hey presto!…you have weekend:IN. This year was to celebrate 'A Summer of Colour' and get me, I even wore  colour for the occasion. If you know me at all, you'll know that that's a scarce rarity!
2 weeks ago I had the pleasure of hopping on a train out of the big smoke to Taunton to spend a day of fun in the countryside. The whole event was organised in order to introduce bloggers to smaller, up and coming brands that we may not have known about or made connections with before. Being an 'indi' business myself I'm always up for supporting brands that are starting out and carving their path in their industry, plus it's always fun to catch up with fellow bloggers I know. The whole day was set in the stunning location, The Shed, a stylish converted farm building surrounded by rolling green hills for miles. Not too shabby I'm sure you'll agree!
La-Eva
We started the day with a little insight into the organic skincare brand, La-Eva. We heard about her journey from soap making in her home to becoming interested in skin and hair care and I think we were all well and truly captivated by her overflowing passion for what she does. I'm always all ears when it comes to natural skin products and it was great to hear that all their products are 100% natural and as organic as is humanly possible. We tried two of their all-purpose lotions which really are for ALL of your body, from face to hands to legs and…well you get the picture. The idea is that you can shed all the many creams you have for the different parts of your body and simplify your beauty regime slightly with a 'one size fits all' solution. With the two signature scents Roseum and Blu there's an option for any preference and we got two whole bottles to take home! La-Eva only launched a few months ago but is already proving popular and being stocked around the world.
The Owl & The Apothecary
Post lunch we met Katy, owner of The Owl & The Apothecary who creates magical filled gift boxes and runs mood-boarding workshops. It felt a bit weird to actually take stock and have good old think about what kinds of things I would like to focus on over the coming months. We all said we don't really allow time for that sort of thing and as I've said before I never plan that far in advance. It didn't take us too long to get into ripping out pages of magazines and grabbing stickers and tape to start to build our boards and before we knew it time had totally run away. Katy was great at encouraging us to share with each other the areas we'd like to grow. It was a little burst of creativity in our day which was really nice. She runs these workshops for the public too if you're interested.
Osmology
Wouldn't it be great to have a luxury candle destination, collecting together all of the most lovely scented candles from the best independent brands? Well, that's exactly what Osmology is! I'm not sure why no one's thought of it before but being greeted by a sea of scents and lust-worthy packaging was quite a treat. Osmology actually has a shop in Bristol but also sells all the products online and have such an array of candles to choose from and an emphasis on stocking those brands that still make in-house. We literally had the time of our lives sniffing each one with scents ranging, from pine forest to banana pancake. If you're looking for a gift then head over to the website because this is your wonderland and they even include sent strength ratings in the description box to give you a little more info on each.
To end our day we had a little cocktail party with 6 o'clock Gin! It wasn't so much of a party for me, seeing as I'm obviously not currently drinking but I still got to smell the different Gin notes and try my hand at some cocktail mixology (not sure I was great). I have to say I never used to like gin but I realised last year that it was only down to never having tried a decent gin with decent tonic and now I'm a real fan! We were talked through the process of how they make it and also had a little introduction to their slo and damson gin which was a whole different flavour. I was very happy to get to take a whole bottle of the classic home with me. Now I just need to make sure Nick hasn't drunk all of it before baby arrives!
All in all a lovely day was had, heading home with an amazing goody bag in tow! We won't discuss my nightmare journey home and instead pretend it was all breezy and I got to bed at a very acceptable time rather than near midnight (yawn). Thanks to Olivia for arranging such a fun day!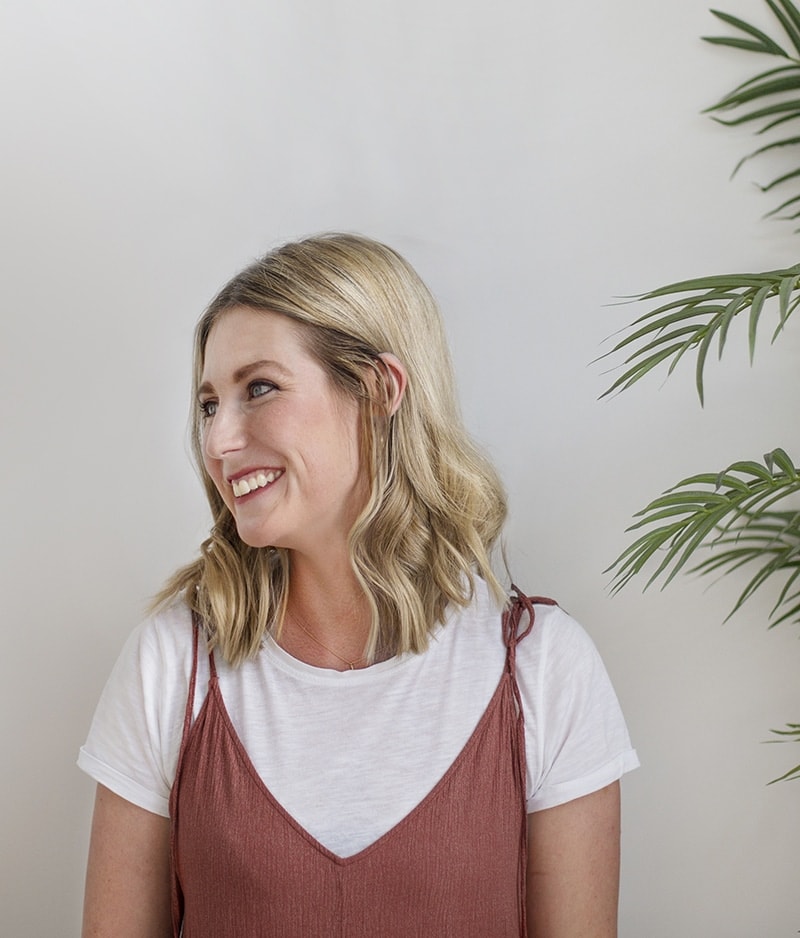 Hi, I'm Teri and welcome to my own creative corner of the internet. I blog about interiors, DIY projects, design inspiration and my general life so stick around have a read and say hi.
Work with Me
The Lovely Drawer is an award winning blog with a loyal audience that has grown over the years. I love working with brands small and large on exciting collaborations that can bring products alive in my own signature aesthetic.