styling & images from A Quiet Style
Introducing day 10 of the 12 styled days of Christmas with West Elm and bringing the super styling skills of Emma Harris into the mix. Emma blogs at A Quiet Style which I'm sure you already know. She is a total whizz with flowers which is particularly evident in her beautiful instagram account. Her aesthetic in general is so enchanting as she plays with light to add drama, mixes organic forms with vintage pieces and muted colours with rustic textures. As you can tell I'm a big fan and slightly in awe so I'm so happy to hand you over to Emma to explain her thoughts behind her Christmas table.
What's the idea behind your table?
When I think about a Christmas table, I usually picture loads of green foliage, a few candles and most importantly plenty of food!  But I thought this year, I would try something different from the greenery, so I headed up to the Brighton flower market, ideas whizzing around my head.  However, when I got there, my plans were completely scuppered.  They didn't have any hydrangeas! I had been planning on going totally hydrangea crazy, I had a mental image of hydrangeas everywhere.  Now what was I going to do?  I considered sneaking over to the house opposite where they have a rather impressive specimen growing in their front garden.  But decided against it, firstly because I didn't want to get arrested, and secondly I think they might have noticed if every flower head had been removed.
My choices were pretty limited, Brighton Flower Market is no Covent Garden!  There isn't really much variety, and my taste differs quite considerably to all the other buyers it seems.  But all was not lost, I found a couple of pretty things, astrantia, berried eucalyptus and antirrhinum,  it seemed I was destined to return to my usual form of keeping it simple.  Before heading home, I popped up to Devils Dyke and grabbed myself a few seed-heads too, I have a little bit of a thing about using them in arrangements lately.
How is this idea personal to you?
When we are at home for Christmas, we usually have a full house for lunch, we like it that way.  Even when I was heavily pregnant with Dottie, I still insisted right up until the last minute, that we could host, until I realised I wouldn't be able to bend down and reach the oven.  But this year, it will be a bit quieter, which means we won't have to cram two mismatched tables into the dining room.  So with a bit of extra space, and my original plans falling by the wayside, I decided to do something very simple, that can be done easily by anyone, using any different flowe
I wanted a softer look for our dining room table, so I started by covering it with a linen bed sheet from West Elm (who needs a table cloth when a sheet works just as well), before going on to arrange the flowers.  To call this a tutorial would be pushing it, but I just cut a piece of each flower and put it in a jar, and then repeated until I had filled all of my jam jars with flowers.  Each stem, cut at different heights for interest, and using differing amounts, so every jar was individual.  Once that was done, I placed them together in the centre of the table for impact, because in this case, more is more!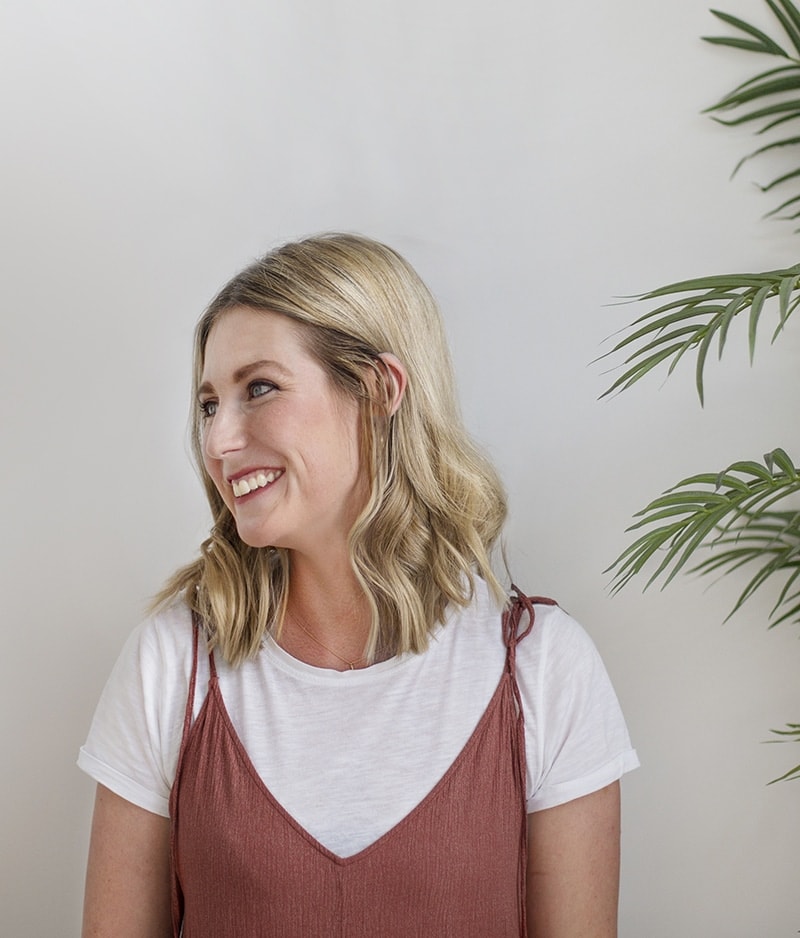 Hi, I'm Teri and welcome to my own creative corner of the internet. I blog about interiors, DIY projects, design inspiration and my general life so stick around have a read and say hi.
Work with Me
The Lovely Drawer is an award winning blog with a loyal audience that has grown over the years. I love working with brands small and large on exciting collaborations that can bring products alive in my own signature aesthetic.