styling & images from Made By Molu
Day 8 in this festive series with West Elm and I'm so happy have this lovely contribution from Soumya who blogs at Made By Molu. We hit it off at Blogtacular two years ago have been in touch ever since, particularly having made the jump into full time freelance around the same time as me. This lady can do it all whether it's designing, lettering, DIY projects or styling so I'll pass you over to get a window into her fusion Christmas.
What's the idea behind your table?
I wanted to create a table that reflected both my cultural influence and personal tastes; an east-meets-west inspired setting by combining Indian and Scandinavian elements that embodied a warm, stripped-down simplicity and elegance. The handmade paper star lanterns, have for decades, been a tradition back in India that were hung out in the porch – like the Christmas tree here in the west, it's been our main symbol of Christmas which I felt was essential to incorporate into the overall styling as a reminiscent nod to my background. I teamed that up with some leftover paisley-patterned Liberty fabric and geometric-patterned napkins I had at home to fuse the two styles further, along with the subtle hints of gold introduced through the organic dinnerware and metal cutlery to add a bit of understated glamour to the relaxed setting.
How is this idea personal to you / how does it relate to how you celebrate Christmas?
Growing up in the Middle East most of my childhood and school holidays spent in India, our Christmases were somewhat different to what we'd have here in the UK. While Santa, turkey dinners, card games, and gift-swapping traditions were more of the western influence, ours typically revolved around carol services at the church followed by family gatherings around the table for a relaxed meal at lunch (be it at home or eating out) that usually consisted of a medley of both east and western dishes. To this day, it is still very much the heart of how I celebrate Christmas; it's the coming together of families around the table, sharing and celebrating in the spirit of Christmas that really sum up the festive season for me. I guess it's particularly important now more than ever, with our families spread across even more continents. Getting together becomes a lot trickier, so any chance we get to gather around the table is something I cherish dearly and why laying the table out at Christmas plays a central part in all the festivities. 
gold-rimmed organic shaped dinnerware | gold cheese knives | pie serving set
How will you be spending Christmas this year?
We'll be spending it back in Northern Ireland with my Husband's family, which I find always so blissfully peaceful being out in the countryside, particularly after a long busy year in London. We're also hoping to visit my family in India in the new year, which I'm looking forward to too seeing as it's been over two years since we were there and it's going to be such a treat spending time with my grandmother who is no doubt going to stuff us with an array of delicious home-cooked meals!
What's top of your Christmas list this year?
Not sure actually. I do really REALLY want a dog (a golden cocker spaniel, to be specific!) I've been longing for a canine pet since my early teens but it never materialized due to several 'practical' reasons so I've still got my fingers tightly crossed (a yearly ritual of mine!) that the wish finally comes true ONE DAY….:) So, while that's likely to remain wishful thinking, I suppose a nice spa retreat would probably be next on the list!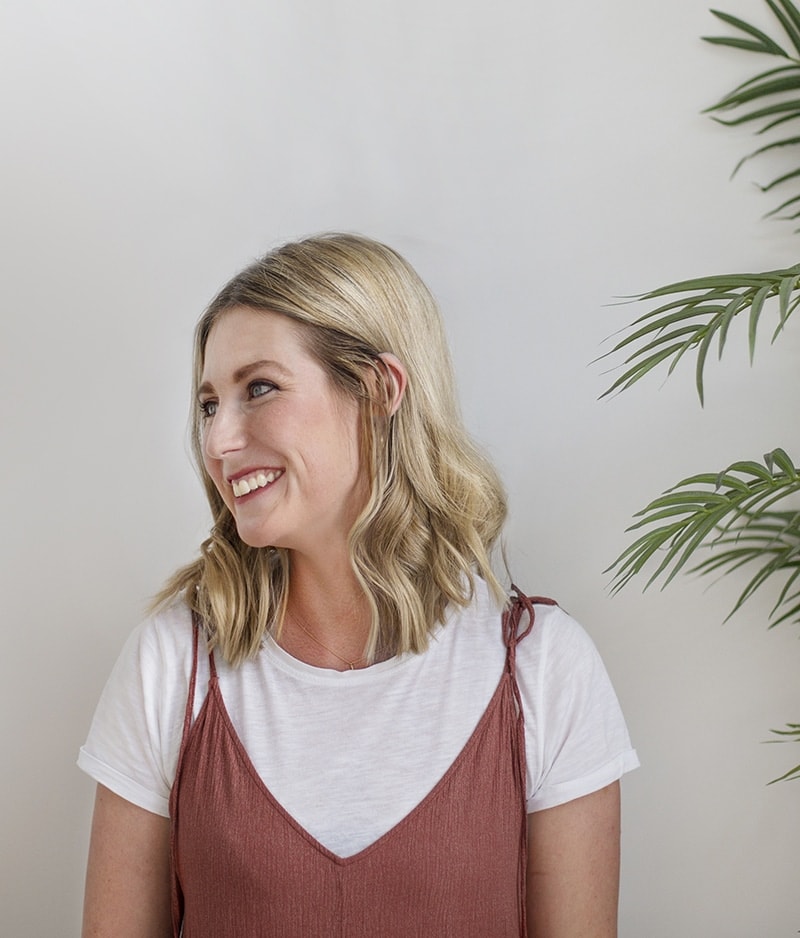 Hi, I'm Teri and welcome to my own creative corner of the internet. I blog about interiors, DIY projects, design inspiration and my general life so stick around have a read and say hi.
Work with Me
The Lovely Drawer is an award winning blog with a loyal audience that has grown over the years. I love working with brands small and large on exciting collaborations that can bring products alive in my own signature aesthetic.