styling & images from Lapin Blu
It's day 9 of the 12 styled days of Christmas with West Elm and today's blogger is Sarah Lou from Lapin Blu. I've admired her raw, effortless style for a while and really love her photos filled to the brim with drama, so I've been excited to see what she came up with for her styled table and how amazing does this sweet spread look?! I'll let Sarah Lou talk you through her Christmas and the recipe for this dreamy fig creation.
What's the idea behind your table?
The Christmas table brings to mind warmth & food, so I wanted to create a feeling that reflected this away from the traditional lunch or dinner…a comforting treat as you warm up after the post lunch blast of fresh air in the outdoors perhaps.
How is this idea personal to you?
Christmas afternoon is always my favourite – once the gifting & food chaos is out of the way, it's always a chance to settle. A good walk refreshes the senses & then it's time for cocoa & cake, a snooze & (hopefully) a spot of good Christmas TV. I love Christmas lunch, but so many other seasonal treats involve cooked fruit which, basically, I don't like, so I wanted to come up with something wintery & warm that didn't involve it. Plus, I just love cake!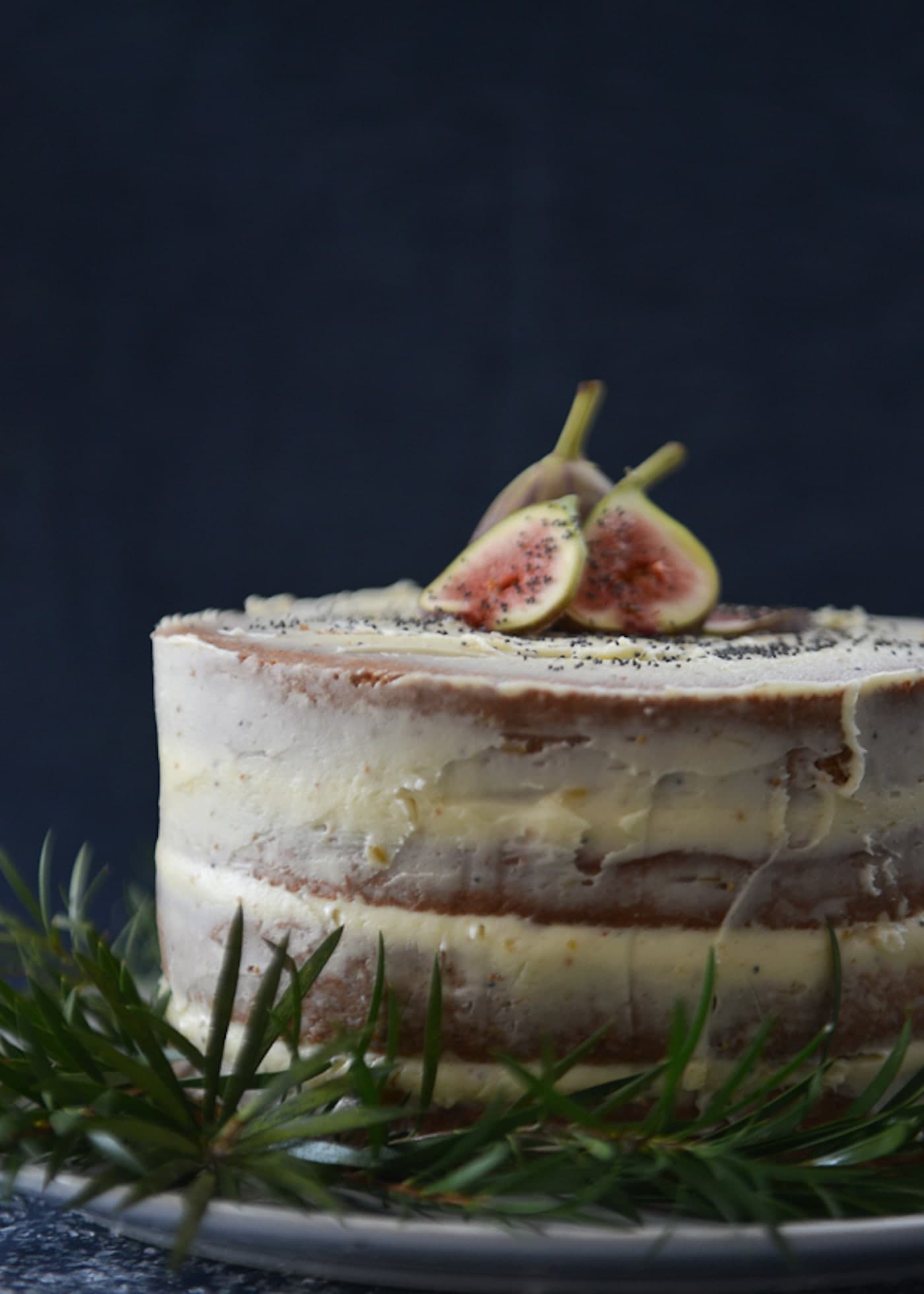 Glass jars | midnight table cloth | Atelier Stella mugs (not pictured)
How will you be spending this Christmas?
I'm not sure of plans as yet, but I will definitely be spending time with my daughter, and hopefully doing the rounds with friends & family. Lots of good walks & cosy times in front of the log burner.
What's top of your Christmas list this year?
I really don't have much of a list this year! There's lot's I'd like to update in the house, but I'm not sure that counts! Boo would love to find a kitten in her stocking though, and I might be happy with that too…we shall see
Winter Spiced Cake with Fig & Poppyseed Buttercream
Winter Spiced Cakes
For the cakes, simply use your favourite sponge recipe & make two batches (I cheat & use Betty Crocker #timepoor!) Add 3 teaspoons of mixed spice to each batch.

 Once cooked, slice off the risen tops of the cakes to create flat surfaces.

Layer the cakes with the buttercream, it doesn't matter if it overflows as you layer – simply smooth any excess buttercream around the sides & top with a flat knife to create the naked cake effect.
Fig & Poppyseed Buttercream
250g softened butter
500g icing sugar
4 dessert spoons fig jam
sprinkle of poppy seeds
splash of milk
 Beat the butter until soft. Add half the icing sugar & the fig jam & beat until mixed.

 Add the remaining icing sugar & sprinkle in poppy seeds. Beat until mixed.

 If the mixture feels a little stiff, gradually add a little milk until it feels smooth & easily spreadable.

To decorate, sprinkle a few extra poppy seeds across the top of the cake & add whole or sliced figs.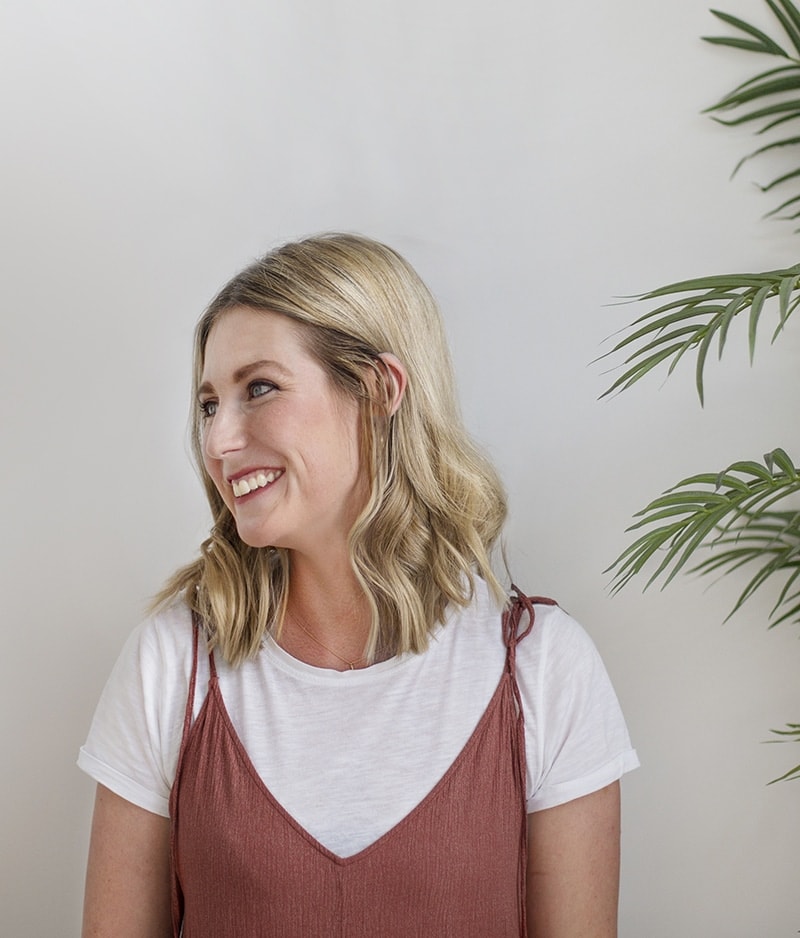 Hi, I'm Teri and welcome to my own creative corner of the internet. I blog about interiors, DIY projects, design inspiration and my general life so stick around have a read and say hi.
Work with Me
The Lovely Drawer is an award winning blog with a loyal audience that has grown over the years. I love working with brands small and large on exciting collaborations that can bring products alive in my own signature aesthetic.