This is a sponsored post in collaborating with Baby Jogger
We took a late holiday this year, later than originally planned but we were determined to get some time away and shed our 'holiday abroad with a baby' virginity.I asked for tips on Instagram and started to piece together a plan that seemed less overwhelming than originally anticipated; a short flight, a villa with a separate room for Maggie, car hire with a baby car seat, a short drive from the airport, out of season temperatures for our hot-bod baby and our Baby Jogger City Tour LUX that folds down like a dream for the airplane. Realising most places have a  travel cot and high chair options and most airlines allow you to check in two extra items for your baby was such a relief and put my mind at ease. We could do this, we would make it work!!
So many people told me that holidaying with a baby is so much easier than you think and with our villa near Malaga booked, with some close friends set to come along for the fun and the beauty of Maggie's age meaning her holiday belongings only filled a hand luggage suit case, I was starting to feel pretty confident. We decided to take our Baby Jogger City Tour Lux, having loved how compact it was, not to mention how small and lightweight it was once folded down. Having only ever given Maggie home cooked meals her whole little weaned life, I reluctantly packed a bulk load of pouches for the other end, as well as some grass fed biltong (she's a meat fiend) and her favourite, olives so I knew she had a selection of things she could eat.
We booked a taxi to the airport because it seemed like a potential faff with our luggage and a baby on a train and despite only having one large suitcase for the hold, we were laden with backpacks and a buggy so we definitely made the right call. Since having a baby I'm happy to pay a little more for a lot less stress. Anyone else? We had also chosen flights earlier in the day, but not crazy early so that Maggie could wake up at normal time and not be too disrupted. Man I hate those 3am airport wake ups that leave you feeling hazy and marginally nauseous for the rest of the day, even without a baby in tow! Once again we paid a bit more for that but it was definitely worth it and we arrived at the villa around 3.30pm so the whole day wasn't completely lost.
I don't want to put any of you off flying with a baby but perhaps this may throw a different light on the success stories out there. Maggie was in no way shape or form a dream flyer. She did not conveniently sleep the whole way or merrily sit and play with the books and toys we brought, she wouldn't even eat her desperate-last-chance-saloon, bribery snack. That's right, the kid turned down banana for the first time in her life, the one thing that's guaranteed to always make her happy.
It started well. She seemed pretty happy at check in and everything was straight forward with our luggage, the buggy was packed away in its nifty bag but as soon as we stepped on the plane she flipped. I don't know whether it was teething or just a strong hatred of airplanes but she was a state for the rest of the way, bar 5 minutes of a Dougie episode and then she remembered her travelling woes and screamed all the louder. Suddenly I felt all the guilt in the world for ever cursing the parents of screaming babies on past flights or rolling my eyes when I realised I was sat near one. I spent the entirety of the flight wishing a hole would open in the bottom of the plane for me to be swallowed into but then I'm naturally a people pleaser so…dramatic much?
Thankfully this was not setting the tone for the entire holiday. It was a draining day all round and was pretty much resigning myself to never travelling again with a baby, particularly when realising there was no travel cot on arrival. Our already over tired baby who having been sleep trained doesn't have a clue how to fall into a slumber on a brightly lit plane, sitting upright now had a make-shift cot, fashioned between two single beds to fall asleep in for the night. It was comical really but thankfully she slept fine and woke up a marginally better version of herself. We are talking very marginal as to the outsider she was still a hot teething mess!
She definitely mellowed as the week went on and holidaying with pals meant there were other people to distract her but there was a lot of double doses of Calpol and Nurofen involved. There were long stints where she insisted on being held by me alone and it was deemed unacceptable with a shrill scream if I dared sit down on the floor, a sofa or even as high as a barstool. I really am making this sound like a nightmare but it wasn't. There were just some pretty full on moments amidst the G&Ts, pool sessions, crazy, beautiful sunsets and BBQ feasts. It was a bit of a juggle to try and play things so that we could maximise our time chilling out and reading by the pool while Maggie was napping and had to reintroduce the sorely missed morning nap to help get her through each day. But the boys played chef for the whole week which was dreamy (that was my holiday) and we discovered that Maggie actually loved her little inflatable flamingo or 'woof woof' as she called it, which meant we were able to enjoy extended pool times soaking in the sun and the mountain views.
We did head out and about a few days which was the easy part really as Maggie would have a power nap in the car and then be much chirpier for seeing the sights in her buggy. I'm so glad we took the City Tour LUX as our travel buggy. It collapses and locks amazingly well making it easy and compact to fit in any boot and whip out at the other end. We didn't need it but the travel system also comes with a carrycot for newborn babies that also folds flat which is such a clever detail for travelling and storing the buggy, and as it is car seat compatible, offers 5 ways to ride, The City Tour LUX is lightweight without being flimsy which means it's perfect for taking around a city like Malaga or navigating a foreign supermarket. It's so easy to navigate and fit into tight spaces with its small wheels, even for someone as clumsy and uncoordinated as me. I didn't event have to worry about my holiday shoes, with the Baby Jogger City Tour Lux coming with a flip-flop friendly break!
We made good use of the seating options as the seat lying flat gave Maggie the ability to have a much needed nap tucked away under the UV 50+ protective hood, exactly what you need when wondering through the hustle and bustle of a city. Having the option of a nicely enclosed nap avoided what we've coined the wrath of 'aggy Maggie', the tiredness monster that takes over our daughter when it's about 'that time' and is no fun for any party involved. However when Maggie is awake and ready to soak in her surroundings the Baby Jogger City Tour LUX has the ability to be both rear and forward facing, allowing Maggie to really see it all.
The City Tour LUX was just as great as when travelling as using it around London so I'd highly recommend this buggy especially as it comes in two stylish colour options (Granite and Slate)! I've heard it being compared to the Bugaboo Bee in terms of design, maneuverability and compact frame and having had both I would say that the City Tour LUX is basically a much more affordable version with some added benefits on top of that. Whilst the frame is plastic rather than metal and the suspension isn't quite on a par, it's still just as nippy, with small wheels which steer well and fit into small spaces. The under basket has much more space and is easier to access. The one handed collapse and lock feature is smooth and it folds to such a compact size which is definitely superior. There's also added details that help when travelling like the strap as well as a whole zip up case that the pushchair can sit in for protection as well as acting like a rucksack for easy transportation. The Baby Jogger City Tour Lux also comes with a number of accessories to make travelling easier such as; car seat adapters, cooler bag, foot muff, glider board, cup holder/liquid holster, hand muff, weather shield and much more.I would never want to travel with the Bugaboo Bee while we have the Baby Jogger City Tour LUX! You'll hear me regularly recommending it in person, not just on my blog!
Maggie may not have coped with the flight home a whole lot better and she may not have eaten a single pouch I brought with me because apparently she's 'above them' and we may have only seen glimpses of her usual sweet and cheeky self but so many memories we made on our first holiday abroad. I won't be booking long flights in a hurry that's for sure but I'm so glad we had some time away in such a beautiful area.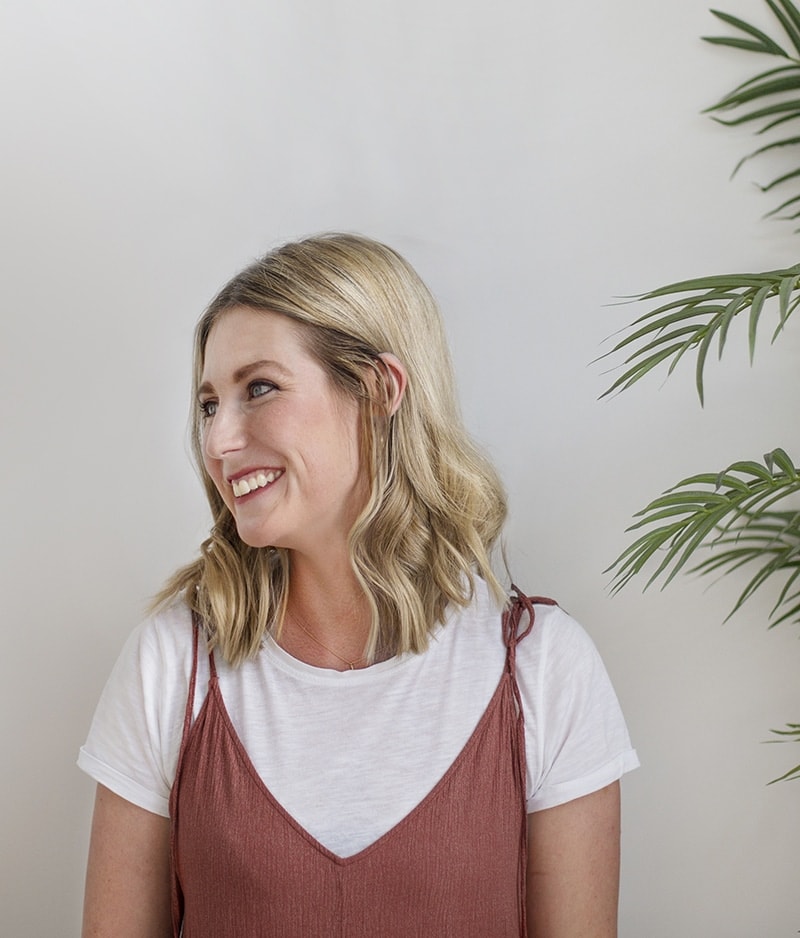 Hi, I'm Teri and welcome to my own creative corner of the internet. I blog about interiors, DIY projects, design inspiration and my general life so stick around have a read and say hi.
Work with Me
The Lovely Drawer is an award winning blog with a loyal audience that has grown over the years. I love working with brands small and large on exciting collaborations that can bring products alive in my own signature aesthetic.