Well it's about time I shared another DIY isn't it?! I actually created this to fill a space on my own wall so I thought the obvious thing to do would be to share it as a DIY tutorial for all of you to join in with the fun. I wanted something minimal, with a dream catcher vibe but with a little more to it. You barely need any materials for this project so there's no excuses not to whip one up of an afternoon.
You'll need… 
2 x White embroidery thread
Scissors
pencil
flexible tape measure
scalpel
1 x large bead
To make…
Place the smaller hoop centrally and touching the top of the larger one. You could even secure it with a dot of multi purpose glue if it helps.
Cut lengths of the embroidery thread, long enough to hang long from the bottom of the larger hoop. I used ten strands of thread but you can decide what you like the look of. Then tie each one in a double knot at the central point where the smaller hoop meets the larger one.
Use the tape measure to mark evenly spaced points around the bottom rim of the larger hoop. Score each one with a scalpel a few times over to make it easier for your thread to sit in.
Stretch each thread to meet it's final groove on the bottom rim. This way you can see where to mark your points on the smaller hoop. Mark these out and score again to create slight grooves.
Now pull each thread taught through the first groove, wrap around once and tie in a tight single knot. Then down to the bottom groove to do the same. Do this with each thread.
Gather all the extra threads at the bottom together and thread through your large bead. Pull the threads tight and carefully tie a knot, however many times is needed to keep the bead in place. Trim the tassle if needed.
Then using the excess thread at the top, you can tie this together to give you something to hang your wall hanging with. Voila!
Find a spot to hang your new piece. I love that it's minimal and yet interesting, as well as using circles which I'm in love with at the moment. Bonus points! Get making lovelies!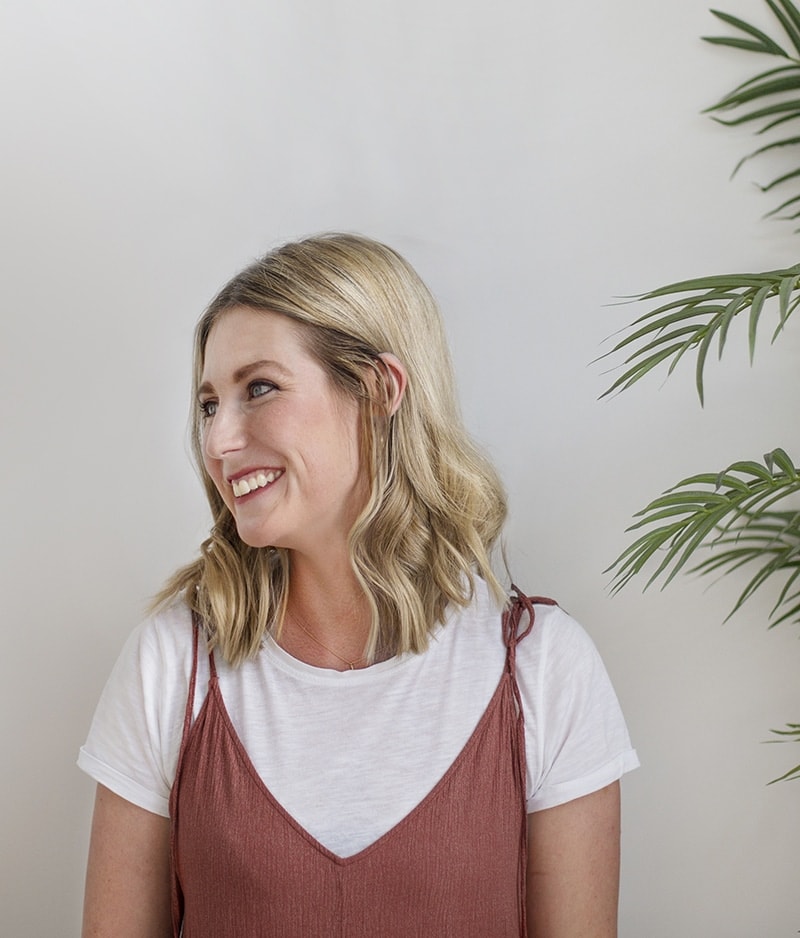 Hi, I'm Teri and welcome to my own creative corner of the internet. I blog about interiors, DIY projects, design inspiration and my general life so stick around have a read and say hi.
Work with Me
The Lovely Drawer is an award winning blog with a loyal audience that has grown over the years. I love working with brands small and large on exciting collaborations that can bring products alive in my own signature aesthetic.