monstera leaf and tree from Ikea
When I say I have a love, hate relationship, it's more that I love plants and they hate me. Greenery in my home makes me burst with happiness and I'm sure there's a correlation between the growing amount of green life in the flat and the amount I enjoy being there. I've had many specimens joining the family over the years but sadly I can't think of more than a handful that have actually survived over a year and that's probably being generous. Too much water and too little water, I've gone both ways, even killing cacti on a regular basis and my lowest point was leading the hardy spider plant to it's demise. It was long and painful for the poor thing, which in practise looked like no water for approximately 9 months if you fancy giving it a whirl yourself. Even when I've attempted to be really diligent and made sure I'd looked up everything a plant type needs, something's managed to go wrong. 
We had a lovely tall corn leaf plant left to us by the landlord of our current flat when he moved out. It looked beaut in the corner of the living room reaching up high into the open space we have above. We did exactly what we were told to but sadly after a few months it looked pretty sketchy and then started rotting from the inside out. I found lots of conflicting instructions on how to revive it which we tried but sadly we couldn't resuscitate this guy and it made its way to my plant graveyard. What a waste!!
The only plants I've been doing well with are two. One is a hanging number, that I was given very specific and basic instructions with in the shop. It's come close to looking a bit brown at times but I've always managed to rectify the situation before there was no going back. The other is monstera plant, well two in fact. I was given lots of advice on this but having killed one before I wasn't holding out much hope. Thankfully it really is pretty hardy and they're doing well (2 months strong). I've noticed how much positioning makes a difference though, as one's definitely just surviving and the other is thriving.
the three larger plants on ledge from Ikea | trailing ivy from Ebay | geometric succulent from George at Asda
All this to be said, I was sick of chucking poorly looking plants in the bin and the vicious cycle of buying one, killing one and buying another! I didn't want to keep on murdering plants but still definitely wanted a green home which is quite the conumdrum. Or is it?…now nothing can replace a real plant and all they contribute to the air in your home and all that but you can at least go some way to a compromise with some decent artificial ones. 
For years artificial plants were pretty dyer. They always seemed to be lurid greens and either with a shiny plastic sheen or an obvious horrible crispy fabric, neither of which were appealing. I'm so happy fake plants have come a long way and I've really embraced them with open arms and stopped kidding myself that one day I'll magically become a green fingered pixie. 
In the spirit of that I'm taking you on a little tour of the artificial plants around my home, none of which are at all pricey. I love that there will never be a time when they're looking droopy or any shocks when you arrive back from holiday…who am I kidding, it doesn't take a holiday for mine to look like shrivelled prunes. 
ficus tree in basket, hanging plant & potted mountain palm from Ebay  | small succulents from Primark 
It's been great for our bathroom as there's no window in there which spells even more doom for plants then my magic touch. I know there are many homes that despite windows, still have really bad natural light so it could be a good way to include greenery in your life, despite inhospitable conditions. Before our spare room became a nursery it made a lot of sense to keep all the plants in there as artificial. The light is actually great in that room but it wasn't a part of the flat I used to go in all that much, so I knew there was even less chance of me remembering to water plants or notice when they were headed down hill. 
My favourite places for affordable artificial plants are Ikea and eBay. Ikea seems to have an ever expanding section and eBay can be a bit hit or miss but I'll only buy ones with close up shots for me to inspect first. Maybe one day I'll learn how to keep plant life alive but for now I'm so happy to say 'goodbye' to that responsibility and the inevitable disappointment!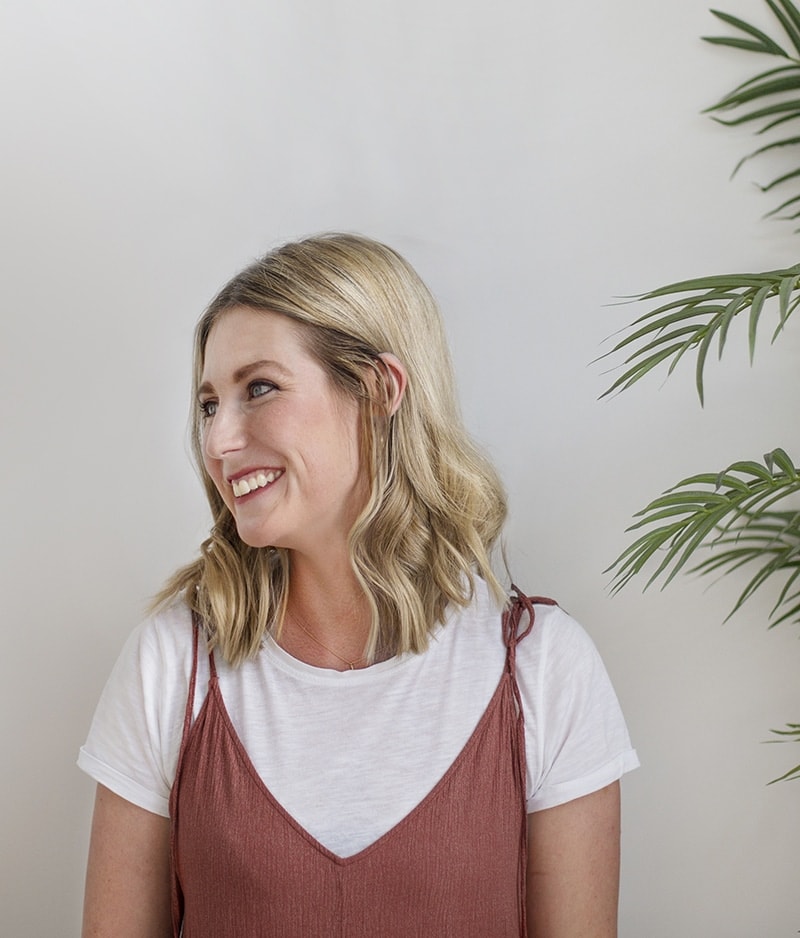 Hi, I'm Teri and welcome to my own creative corner of the internet. I blog about interiors, DIY projects, design inspiration and my general life so stick around have a read and say hi.
Work with Me
The Lovely Drawer is an award winning blog with a loyal audience that has grown over the years. I love working with brands small and large on exciting collaborations that can bring products alive in my own signature aesthetic.