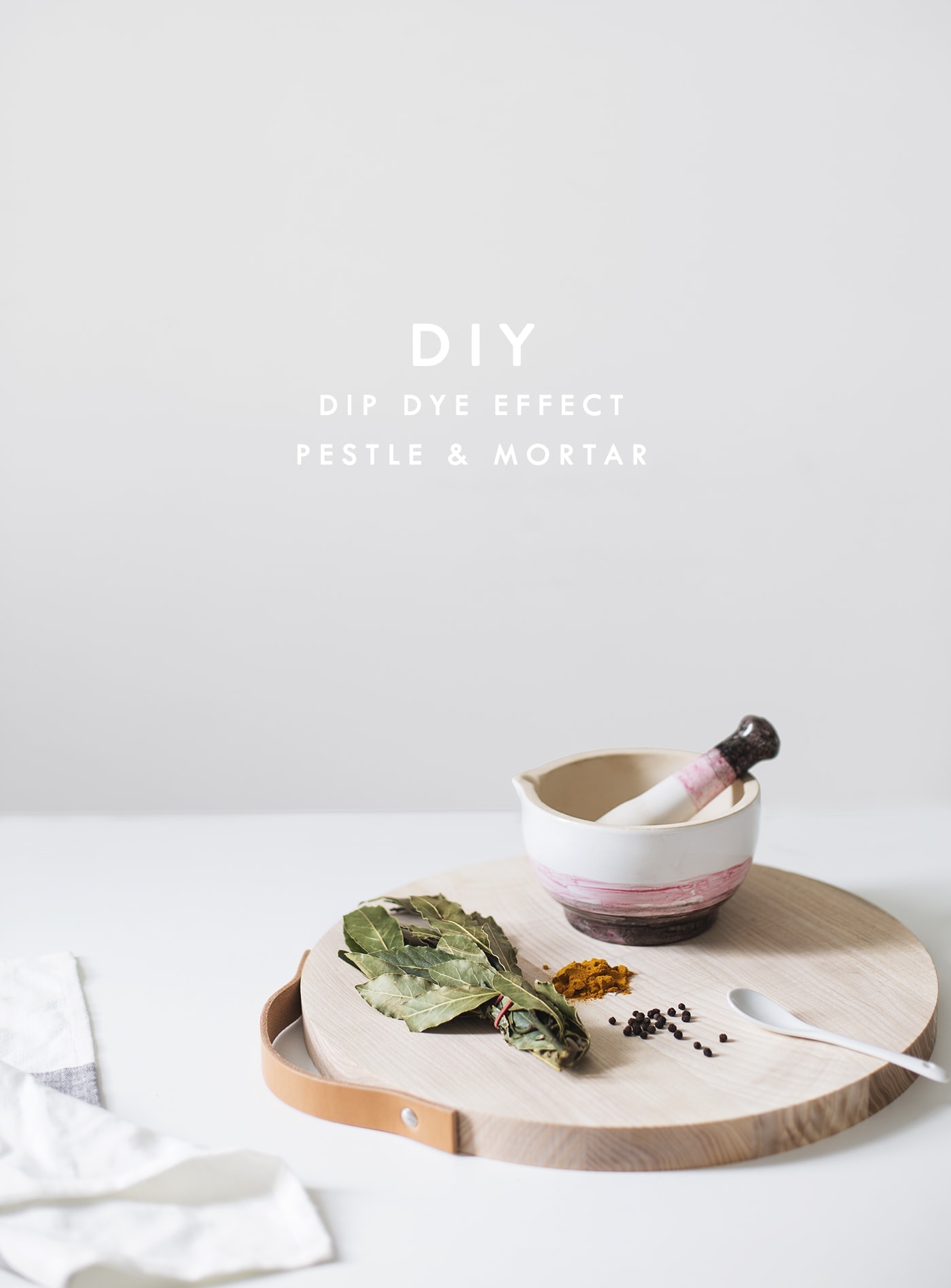 For me the kitchen is a forgotten room when it comes to DIY projects. I don't usually dream up ideas for that space for some reason. In fact the only other one I can think of was my brush lettered storage jars. Let's right that wrong shall we?
This is a very simple project that just involves a plain pestle and mortar, a paintbrush, porcelain paint, sponge and water. It's more of a technique really and will help breathe new life into any porcelain item in your kitchen. It gives the illusion of handmade pottery rather than a cheap pestle and mortar I picked up from the 'odds and ends' shop down my road. It's a great one to do with friends for a fun crafternoon or to add to your prop supply if you're food blogger.
Materials:
Plastic cup or container
Paint brush
A dash of water
A dry sponge
Start by mixing your main colour in the plastic container. Try adding white to soften the shade. Then add a splash of water. It's always best to be sparing to begin with and then you can always add more. Mix the paint with the water until it looks like the above image. Too much water will stop the paint from sticking to the porcelain.
Paint strokes of your colour all the way around the bottom of the bowl and the end of the pestle. No need to be too neat.
Then sponge gently over the colour to soften the brush strokes. Continue over all the paint.
Clean out your container with warm water and mix your next colour. Once again add a dash of water to thin the paint. Brush onto the bottom of your pot in the same way as the previous colour but not quite reaching the top so you create a colour block effect. If you get any major drips you can just wipe them off with a tissue.
Now add a bit more water to your second colour, aiming at getting a lighter shade. Paint a line of this all the way around the bowl where the previous two colours meet. Very gently sponge over this and leave to dry. Bake in the oven for 30 mins at 160C to fix the paints completely.
Seeing as it really is that easy, why not give it a go. I'm thinking some salt and pepper shakers in the same effect could work really well too. Enjoy experimenting!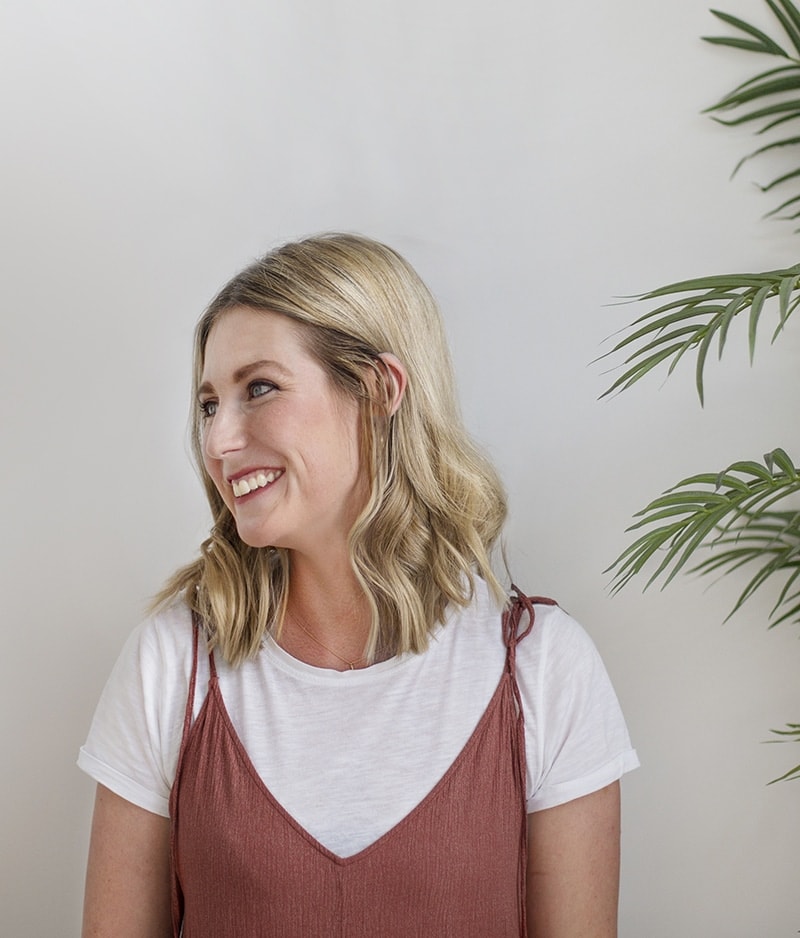 Hi, I'm Teri and welcome to my own creative corner of the internet. I blog about interiors, DIY projects, design inspiration and my general life so stick around have a read and say hi.
Work with Me
The Lovely Drawer is an award winning blog with a loyal audience that has grown over the years. I love working with brands small and large on exciting collaborations that can bring products alive in my own signature aesthetic.