Gorgeous photos by the talented Shelby Nickel Photography
Wow! What a year! I think I said the same thing this time last year but it was meant in a slightly more positive sense. I feel like we've arrived at the end of 2017 by the skin of our teeth, weary and so aware of God carrying us on his shoulders. It's been a tough one and yet I don't want to forget how many great things have also happened this year. I know there's a tendency for them to get lost in a sea of blows to the head but as with every year I feel compelled to look back and take stock of the last twelve months. In many ways I feel like I've aged three years in the space of one and I'm pretty sure it looks like it too but there were also so many blessings that can't be ignored and making myself list them out here makes it clear that this year has been richer in highs than lows even though it may not feel like it on a day to day basis.
The Tough Bits…
Losing our baby – This was obviously the toughest part of our year and in many ways tainted the whole of 2016. It was a massive shock even though I was acutely aware of how common miscarriage was. I've been really open about it because in many ways it's had such a massive effect on us that I felt I couldn't be any other way. Zion would have been born in January so the month ahead will undoubtedly be tough and I'm sure the end of our pregnancy that never came to fruition will catapult us back into that familiar grief once more.
Job madness – Nick has now worked for three companies in the space of a year. Two companies went into administration, the first one with a back story that sounded like something out of a mafia movie. Having followed so soon after the above it felt like we'd barely just gotten back on our feet. Thankfully he managed to get a new job by the following week but then that company folded two months later, just after we'd signed off on our new, more expensive flat. There was a bit of panic, I won't lie. We knew that God knew what he was doing but it was very uncomfortable being in the dark.
Insult to injury – For a good chunk of the year I had ongoing knee and lower leg injuries from my stint at British Military Fitness Training (worst January idea ever). I spent many months having to tone down my exercise to stop the pain and horrific feet and ankle swelling. It's not fun to look like your 80 or 8 months pregnant when you're not.
Hormone chaos – With coming off the pill, getting pregnant and then recovering from no longer being pregnant, my hormones have literally been in a tail spin and to be honest I'm not sure I ever previously realised how much they effect us. There's been some real emotional lows where I just haven't felt like myself as well as physical changes, my skin being one of them. I'd like my old skin back please! Thankfully I'm steadily in my new state of normal with less peaks and troughs.
Past woes – You know there are often things from your past that you think you've made progress in and then it just takes one thing to make it abundantly clear that isn't really the case? Well, that's marked my year. I won't go into details but a series of events has dragged up a past trauma and has genuinely been really hard to deal with, particularly on top of all the above. I'm praying for a changed heart in the New Year.
My first funeral of a friend – Whilst this needs to go in the tough bit it also fits in the good column too. We spend some time at our local sheltered accommodation each week and one of the guys we'd grown close to had advanced cancer. It left him hospitalised this time last year and then in a care home for the last few months of his life and it was so sad to see him deteriorate and have the life sucked out of him. Having said that he became a Christian in the last year of his life and so his funeral was in so many ways a celebration. We knew he was headed to be with God, free from all his pain and suffering and that one day we'd be reunited. Saturday mornings aren't the same without him though.

The Good Bits…
New job high – Nick started the year with a new job, doing exactly what he'd been looking for for so long and for the first time in our marriage he had standard hours and a standard pay cheque which we were so ready for! Despite all the job losses he's also managed to get two more jobs since and had an abundance of freelance work without even advertising.
My first taste of selling face to face to the public – In march I did a pop up shop in store at West Elm and loved being able to see and speak to my customers, getting invaluable feedback and meeting people that had followed along for a while. With that I did another one along with Renegade fair later in the year and feel like I might just have gotten the bug. Hopefully more to come in 2017.
We moved to the flat of our dreams! – When we found out Nick's second job was going to be from home again we knew we really had outgrown our previous space. I loved our Victorian terrace but with my ever increasing stock levels, packaging materials and styling props we knew it was time to think about a larger place. Suddenly having a separate room to work from was a possibility and after a very quick peruse I found our current place. I'm not sure if we just know what we want or we've just been very fortunate but both our London pads now have been our first and only viewing. I'd never been up for a new build but I love our new place and it's given us so much more scope for the future, particularly for my job. 
I became an Auntie to the most gorgeous little person – Whilst he reminds me that his cousin who would have been so close in age, didn't make it into the world,  I'm also mesmerised by this beautiful creation and haven't experienced so much love on first meeting for anything or anyone else before. I can't wait to see him grow up.
Business grew! – This might sound like a no brainer but it has been a relief that year on year The Lovely Drawer has been on an upward trajectory in all areas. I still find it amazing and humbling that the work comes in thick and fast and when it's quieter in one area, another area picks up and charges full steam ahead. I'm even planning on getting an intern to help out with the extra work. I feel so thankful to God for blessing my hard work and bringing so many awesome opportunities my way.
I started my own brush lettering workshops – These have been by far my most regular workshops but up until now the regular ones have been taught through Quill. Now I've set up my own which felt like quite an undertaking at the time but I'm really glad there all up and running and whilst I was nervous about going it alone, wondering would any one book on, I've once again been pleasantly surprised by the response. Please do keep on booking classes you lovely people! 
I've been healthy for a whole year!! – I had such a struggle with my digestion for such a long time, to the point of feeling completely limited by my constant sickness. At the end of last year I made some big changes after doing a lot of research into nutrition and gut health and it's turned out to be a miraculous cure! After discovering it was gluten that was wrecking my body, I began eating essentially a Paleo diet as much as possible to heal my poor, abused body which meant taking some foods out but also adding new foods in to see positive change. I can't even explain what a massive turnaround it's been since last December. Experiencing how normal people feel after a meal is a feeling that hasn't grown old yet. It made me realise what I've been missing out on all this time. As someone who suffered with quite a bad relationship with food in the past it's been amazing to explore new flavours but also to consider what I'm putting in my body from a health, feel good and ethical stand point rather than obsessing on the aesthetic of my body. 
I hit 20K followers on Instagram – which might sound a bit lame but that's quite a big deal for me and whilst I get a bit down about all the Instagram changes this year and how few people actually see my posts nowadays and decreased engagement, it's nice to see more people wanting to be updated with what's going on over at The Lovely Drawer as it's been the source of so much of my business and I've met so many inspiring people through it. Sometimes I forget people see my posts these days and it's easy to get disheartened when Instagram now chooses who sees them and also who's I see but hitting 20k was at least a bit encouraging. 
I conquered my fear of speaking to camera  – This has literally been something I've hated all through my life. It's incredibly awkward and I just can't bare hearing myself back on camera but I've managed to conquer that fear and bite the bullet with the help of Snapchat and Instagram stories. I was late to the Snapchat party for this very reason but thought I'd just try to get started in May. Having really enjoyed watching other people talk to camera and get a little insight into the behind the scenes workings of their blog or business, I wanted to challenge myself to the same and slowly but surely it felt more normal and nick told me I sounded increasingly more like myself. Then moving onto Instagram stories I set myself a goal of trying to talk to the camera at least once a day and it's been amazing to hear your feedback on how so many of you enjoy watching my Instagram stories and that I sound comfortable and natural (I've fooled you all haha). It's particularly a compliment that I keep you engaged when it's mainly about the particularly mundane intricacies of my life and business. 
I made (literally) myself like eggs, liver, smoked mackerel and beetroot! – These are four foods I hated and would avoid like the plague but there's always been a little glimmer of longing in me, knowing they're so good for me. Don't you ever have those foods you want to like but aren't quite there yet. I've previously  forced myself to like red wine, olives, blue cheese, kale, sausages and dark chocolate so I knew it was possible. With my new healing diet came an emphasis on nutrient dense foods and eggs, liver and smoked mackerel were on my 'conquer list'. I started slowly but surely and now these are some of the biggest staples in my week! Who would have thought?! Beetroot was always on my list of foods to man up and fall in love with. Number 1: it's so pretty!…but also it's really good for you. I still wouldn't say I'd eat it in large amounts, just chopped in a salad but I have developed a real love for cold pressed beetroot juice. It's so so good especially with ginger! I eat eggs for breakfast every day and feel very sad when I don't have any in the cupboard and smoked mackerel and liver or such bargains and yet make great speedy dinners. I like frying liver with some bacon, red onion, kale and stilton…mmmm! Give it a whirl.
We finally visited our homeland aka Copenhagen –  Ok so it's not actually our homeland but it pretty much felt like it. We'd been wanting to go for what felt like so long and it didn't disappoint. It was all the things we loved in one city except good weather of course. It was a magical trip and we felt so at home it was hard to come back to London, which is saying something.
I learnt more about God's love – The miscarriage was awful but in many ways I would rather have known Zion that briefly than not at all. It taught me a love that I've never felt before, that was so instinctual and at the same time taught me about God's love for me too. God is majestic, powerful and mighty but at the same time is a loving and compassionate Heavenly Father. Even after being a Christian for a while it's still hard to grasp both at the same time and to understands that he loves his children because they're his. I haven't done anything to deserve that love but like a baby learning to walk he doesn't sigh when I fall down, he's pleased and celebrates me because of Christ. I hope I learn to understand this truth even more deeply in the year to come.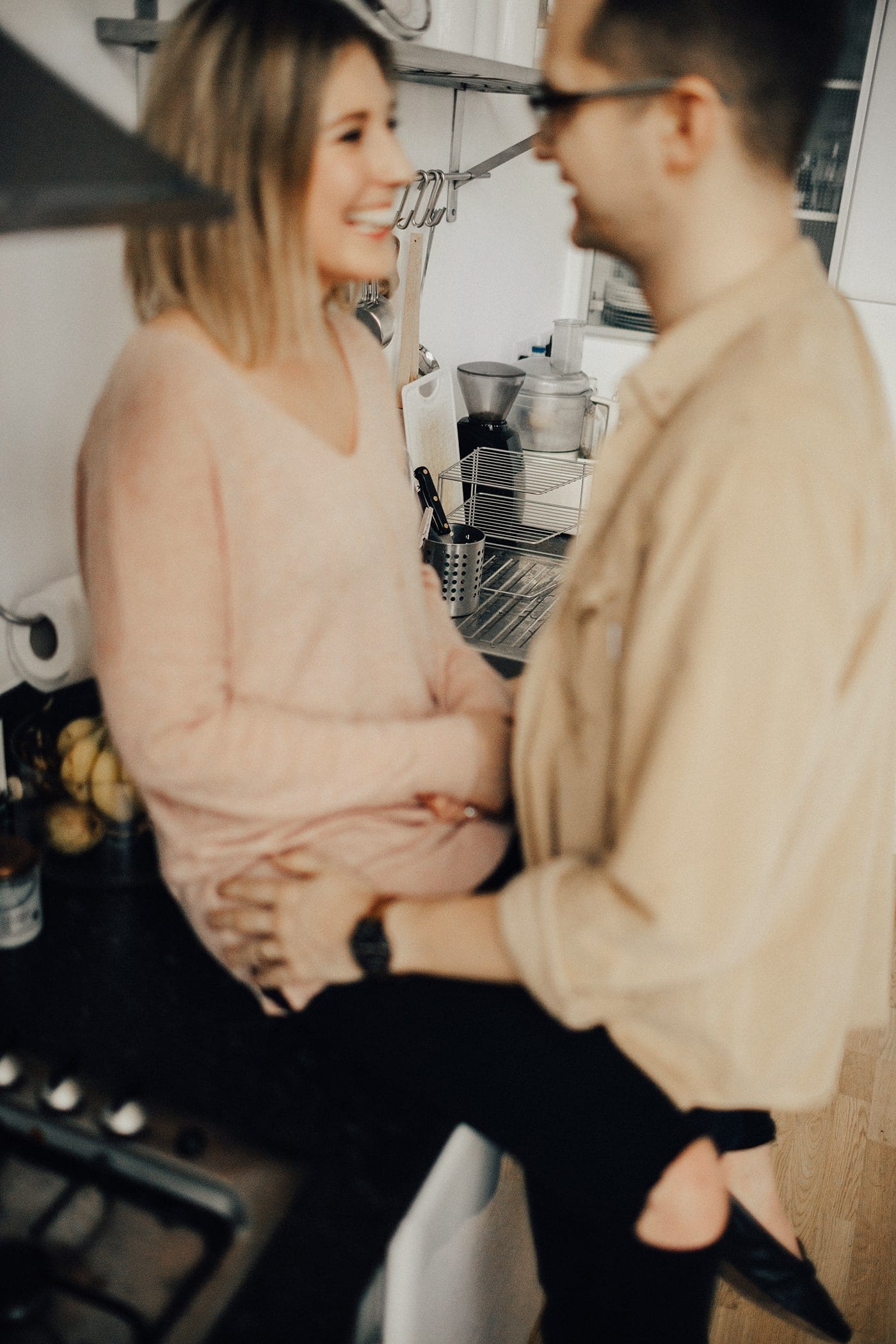 So here's to 2017. I hope you're a little easier on us and yet I'm very aware we're stronger to face the bad than we were this time last year. We sarcastically named 2016, 'The year that keeps on giving' but looking at the list above that's not far from the truth. Happy New Year to you all and thanks for all your ongoing support over here in this space!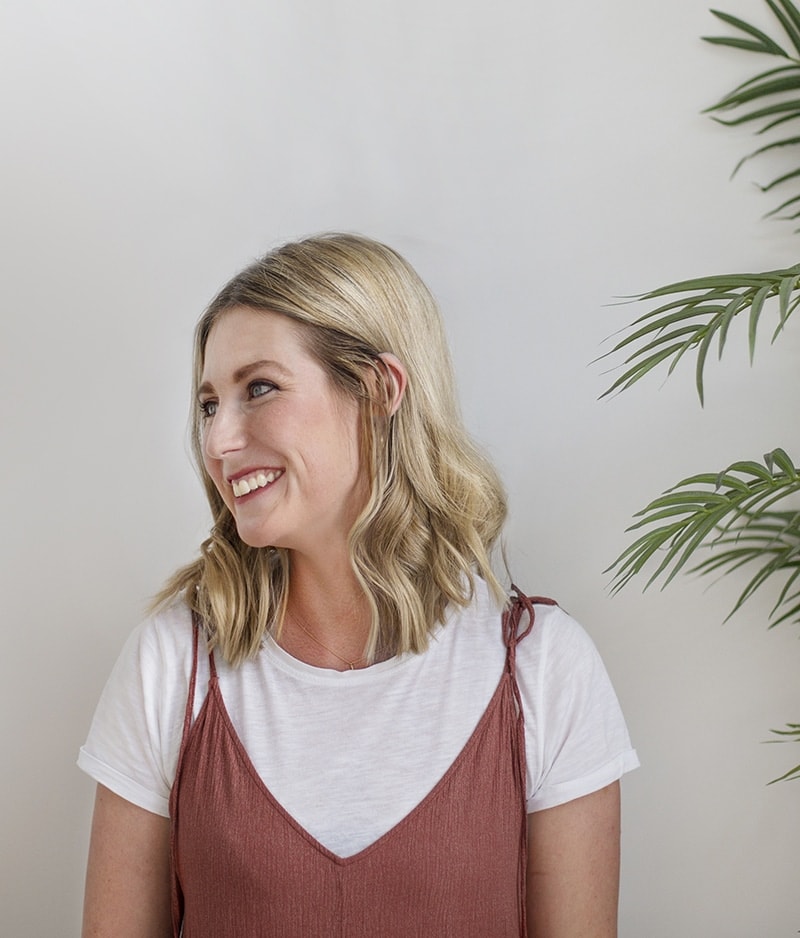 Hi, I'm Teri and welcome to my own creative corner of the internet. I blog about interiors, DIY projects, design inspiration and my general life so stick around have a read and say hi.
Work with Me
The Lovely Drawer is an award winning blog with a loyal audience that has grown over the years. I love working with brands small and large on exciting collaborations that can bring products alive in my own signature aesthetic.