I'm all about storage, big and small, wide and skinny, I don't mind aslong as it hides clutter in a pretty way. I'm forever shoving things away in boxes and corners of our cupboards, so much so I don't often remember where anything is, much to my husbands disgrace. 'Where's that form I left on the table', is often met with an 'ummmm' and a lot of head scratching from me. So it's no surprise that I've made another little storage DIY for you because you can never have enough.
These are are perfect little trinket boxes for jewellery, house odds and ends, keys, sewing threads and needles, coins….the list goes on. After using a papermache box in my recent Voyage wallpaper challenge DIY, I wanted to put the others in the pack to good use. They look pretty ugly in their raw form but provide a perfect blank canvas for a transformation. The best thing is that using simple brush strokes to do this means you really don't have to be an artist at all for this one. There's nothing even or symmetrical about it, you literally just need to be able to pick up a paint brush! The brass ring pulls finish the whole thing off nicely and making them a whole lot easier to open.
You'll need….
Papermache boxes
Brass ring pulls
Acrylic paint in 4 colours plus white
Relatively thick paint brush
All purpose strong glue
Clear mod podge if you'd like to add a protective coat
To make…
Work your way through each paint colour starting with white. Sweep big, curved brush strokes along the outside of the box and the lid in opposing directions. Don't be afraid to put a lot on as it will provide a good base. Allow to dry.
Then mix your first colour and do the same, trying to get and even spread of the colour across the whole of the outside. Leave to dry.
Repeat this step with the other three colours, overlapping strokes as this will build up the coverage. By the time you've finished the fifth round of paint there should be no any of the original brown box showing, aside from the inside.
When the outside is dry you can use one of the colours to paint the inside of the box and underside of the lid. It may need two coats. Leave to dry. Once dry you can apply a protective coat over the whole thing or just the inside with the mod podge but remember this will give it a bit of a sheen.
Once everything is dry squeeze a small dot of the strong glue in the centre of the box lid and push the brass ring pull on top to fix it on. It won't be fully fixed until it's completely dry so after a minute of firm pressure leave it alone for a few hours.
And there you have it! Give it a whirl and show me the results if you do. A metallic paint could work well as one of the brush stroke colours too. Let's be honest there's always room for some metallic! My boxes are already full to the brim. Of what, I do not know. And so continues my old habits.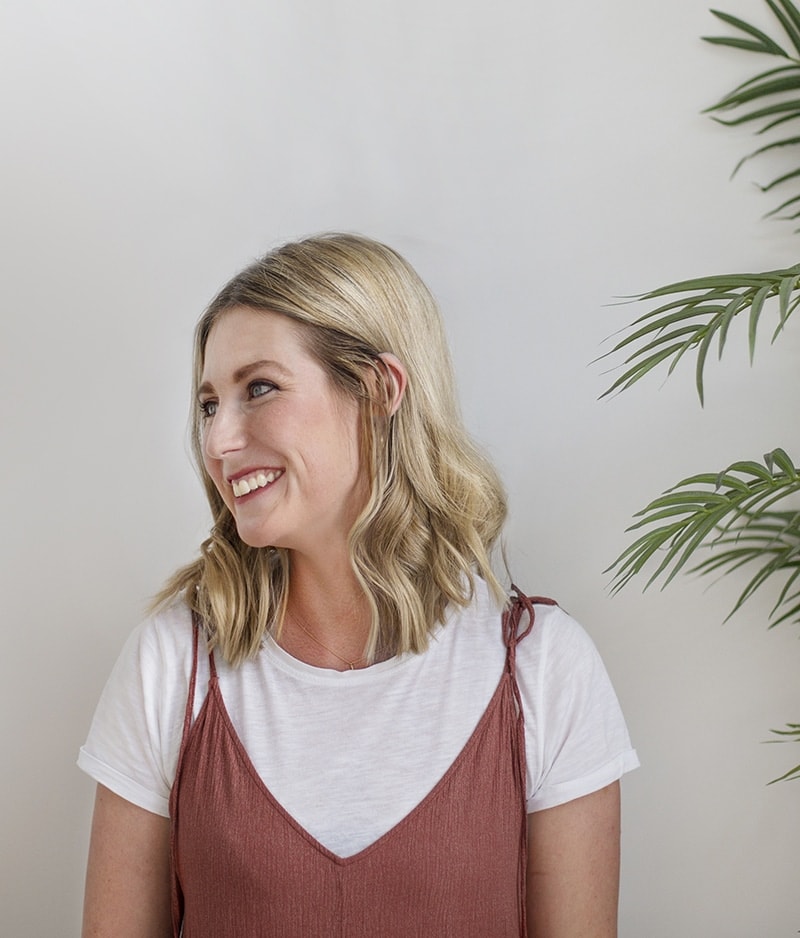 Hi, I'm Teri and welcome to my own creative corner of the internet. I blog about interiors, DIY projects, design inspiration and my general life so stick around have a read and say hi.
Work with Me
The Lovely Drawer is an award winning blog with a loyal audience that has grown over the years. I love working with brands small and large on exciting collaborations that can bring products alive in my own signature aesthetic.