Prompted by Hive's Coming Home campaign, I've once again been thinking about what I love coming home to. Last week I shared a recipe that always makes me want to run home and gobble it up. This week I was having a little ponder about what I love to come home to when I've been away for a longer period of time. When I go away somewhere warm, I actually never want to come home but there's always that one niggling thing that doesn't match up wherever you go away and that's a good night's sleep in your own bed! Other beds just never feel quite the same do they? Perhaps because you get so used to how squishy your mattress is. Even when I get to experience luxury (an infrequent occurrence) somewhere else, it's still a little bit creepy to be sleeping in sheets that many a punter has been wrapped in!
I'm a big fan of coming home to my own bed. It's not a pretty bed and the mattress is very old but it still calls out to me every time. Issue number one is beds generally reside in bedrooms and I can't say I've ever been a big fan of our bedroom. A big part of that was because until recently it was always 10 degrees colder than the rest of the house. That may be a teeny exaggeration but unless it was Summer, you were hit with a frosty wall of cold each time you crossed the threshold. The problem was that the top window couldn't shut tight and so that left a pesky draft chilling the whole room. Since having that sorted out the room has felt a lot more inviting. It is however still destined to be a slightly colder room and I generally wasn't at all in love with the decor. It seemed sparse and uninviting.
Obviously there's only so much you can do in a rented flat. My dream of stripping the carpets and wallpaper and painting the walls and floors white are exactly that, a dream. So I settled for a little bedroom update to add some smaller touches, hopefully making it a room I wanted to be in as much as my bed.
Texture
First job was to tone down the colours from the zingy brights I had before with a more neutral palette. I wanted to add tone with darker colours and create a cosier vibe by adding different tactile textures and so I went a bit crazy with my Christmas pennies in H&M home. The cushions are an assortment of faux fur, knit, leather and cotton and the rug adds a bit of warmth and texture too. We have white (verging on cream more recently) carpets in our bedroom which for a calamity like myself, is asking for trouble! There are various little splodges dotted around from make up mishaps and lotion spillages. To prevent further damage and cover up the eyesores, a rug seemed like the answer. I only wish I'd done it as soon as we moved in!!! I used the reverse of this rug to get some deeper tones in the room.
Ambience
String-lights around the glass doors adds cosiness to the space. Having these on in the evening definitely woos me to bed and I love that they give a much warmer light than our bedside lamps. I might be hyper aware of lighting all the way from day to night but it really does make such a difference.
Tonal
I really disliked our bedside tables and had been staring at them with disdain for well over a year. Whilst I longed for a pair of vintage mid-century beauties it was more than outside our budget. Instead of buying some straight from the package like most people, I opted for a bargain hack! I'll share with you the full crazily cheap and easy DIY on the blog very soon. Our old bedside tables were white wood but I once again went for a darker coloured wood stain to add contrast.
Greenery
I never used to have plants in our bedroom. It wasn't a conscious decision but it just so happened they all congregated in the living room. Bringing greenery into a room instantly injects more life and makes it more homey. I chose plants that are hard to kill and don't mind a little less light as the room can be quite dark until late in the afternoon. If you like me, are a self-confessed plant killer, then cacti and succulents are probably the way forward. If it makes you feel better, I can easily kill them too. The one in the hanging planter is actually fake which suits me down to the ground. I ain't ever killing that bad boy!
Personal Touches
Our bedroom was seriously lacking any of those sweet, personal additions. It made no sense as the rest of the house is covered in things that I've done in all shapes and sizes. I moved some of my homemade plant pots from the living room and taped up some pictures. So easy but makes a world of difference. You'll recognise my DIY jewellery hanger being put to good use and I made the little hanging hexagon with just 6 gold tube beads and some black cord! My favourite newbie to my wall however is my mock woven wall hanging, which adds a big chunk of texture and interest to a once blank space. Once again, I'll be posting the DIY for that very soon so keep your eyes peeled. So many of the random pots, trinket dishes and baskets were just picked up from charity shops. There's little I enjoy more than an afternoon rummaging in charity shops. You can quite quickly work out the cheeky ones that sell Primark wares for more than the original price and those that have an assortment of much older pieces for a couple of pounds. Once you have the bare bones of your room, it's a really cheap way to add personality if you're not a maker yourself.
Voila! I'm feeling much more inclined to go and hang out in our bedroom now and now I'll look forward to coming home to the whole space just as much as the comfy night's sleep in my own sheets.
What do you love coming home to? Hive have just released another video all about just that.
Don't forget you can enter to win a 'Coming Home' experience worth £1,500. All you need to do is comment on Hive's. competition post on Facebook and tell them why someone you know deserves to win an unforgettable coming home moment. The competition runs until the 6th April when a winner will be picked. You can read up on the terms and conditions right here.
Follow along on Hive's Facebook  // Twitter 
This was a sponsored post in association with Hive, a smart little app that helps people to control their heating and hot water on the go. All content and opinions are my own.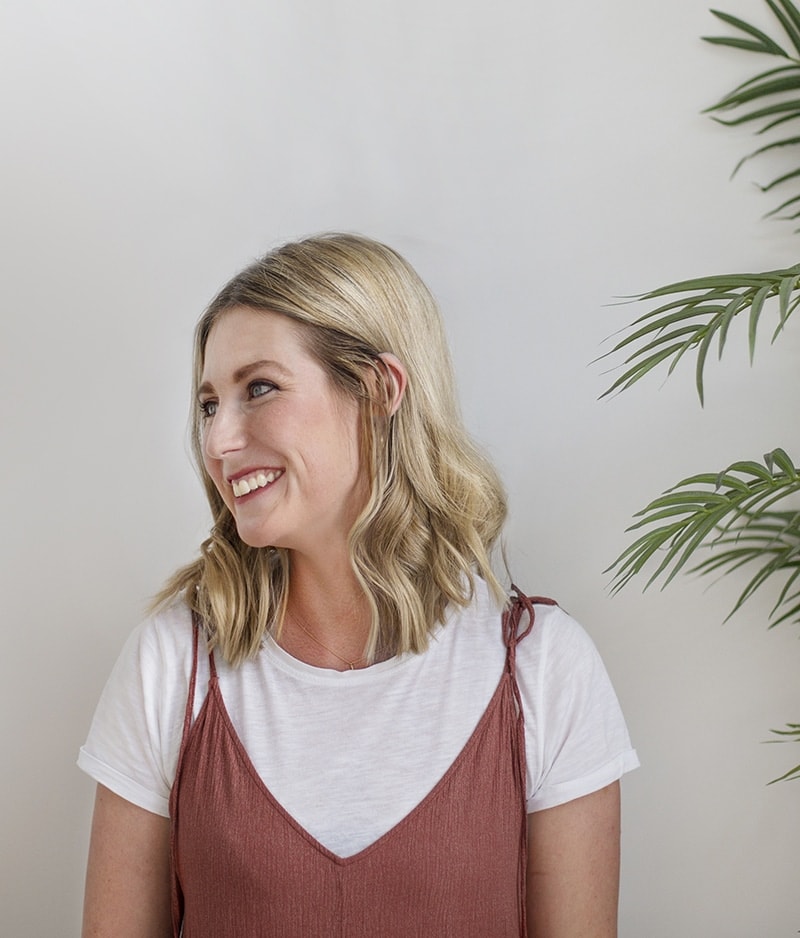 Hi, I'm Teri and welcome to my own creative corner of the internet. I blog about interiors, DIY projects, design inspiration and my general life so stick around have a read and say hi.
Work with Me
The Lovely Drawer is an award winning blog with a loyal audience that has grown over the years. I love working with brands small and large on exciting collaborations that can bring products alive in my own signature aesthetic.