If you follow me on any form of social media you'll know that at the end of June we went to Copenhagen. It had been on our list of places to visit for so long that we were pumped to finally get there! We've had a love affair with all things Danish from afar, whether it was the interiors, bands, graphic design, TV programmes, fashion, coffee or food and so it made a whole lot of sense to visit the place we were so obsessed with.
Having heard so many good things about Copenhagen we set about looking for a place to stay on Airbnb. For some parts of the world it feels a bit of a hard old slog to find something that would be more than just a roof over your head, but the options in Copenhagen were never ending. Those Danes are such a stylish bunch! We finally settled on this apartment in Frederiksberg, a relatively quiet area of town but still very central and easy for getting around. The apartment is a 5ish minute walk from Frederiksberg metro station and there's a very convenient bus stop almost outside the front of the building. The area was full of eateries, organic bakeries and greengrocers and rather conveniently (for Mr Muncey) situated across the road from one of the best and biggest coffee shops in Copenhagen, Coffee Collective.
I've said it before when we went to Budapest but I really do love staying in Airbnb apartments when we go away. I so enjoy living like a local and having the freedom to cook meals and veg out in the evenings in a living room. We loved pretending to be Danish in a city that already felt like a second home and the apartment was absolutely gorgeous as you can see. Despite the very dodgy weather we had, the whole space stayed light, bright and airy the whole time and if the weather hadn't been so temperamental then we could have enjoyed the pretty shared garden out the back, full of trees and seats for outdoor lounging and eating. Although we had all our lunches and dinners out in some of the many glorious eateries of Copenhagen, we loved coming back each evening full of food and spreading out across the comfy sofa to watch Danish crime thrillers (we bought our own).
We oooed and aaahed over the exposed brick wall, raw floor boards and minimal furniture and enjoyed delightful lie ins in the cosy bed and fry ups with local ingredients spread out over the dining table each morning. We loved our little slice of neighbourhood living and were a bit sad to leave such a great space by the end of the week. I had sooo many people ask me for the details for this apartment so here you are, fellow city travellers. Do consider this Airbnb pad if you're thinking of stopping in Copenhagen.
I'm working my way through editing the ship load of photos I took from the rest of our trip, so expect a post soon about the first half of our trip. I had a moment of sheer panic when I managed to explode my camera memory card, but somehow I managed to get the images of, PHEW!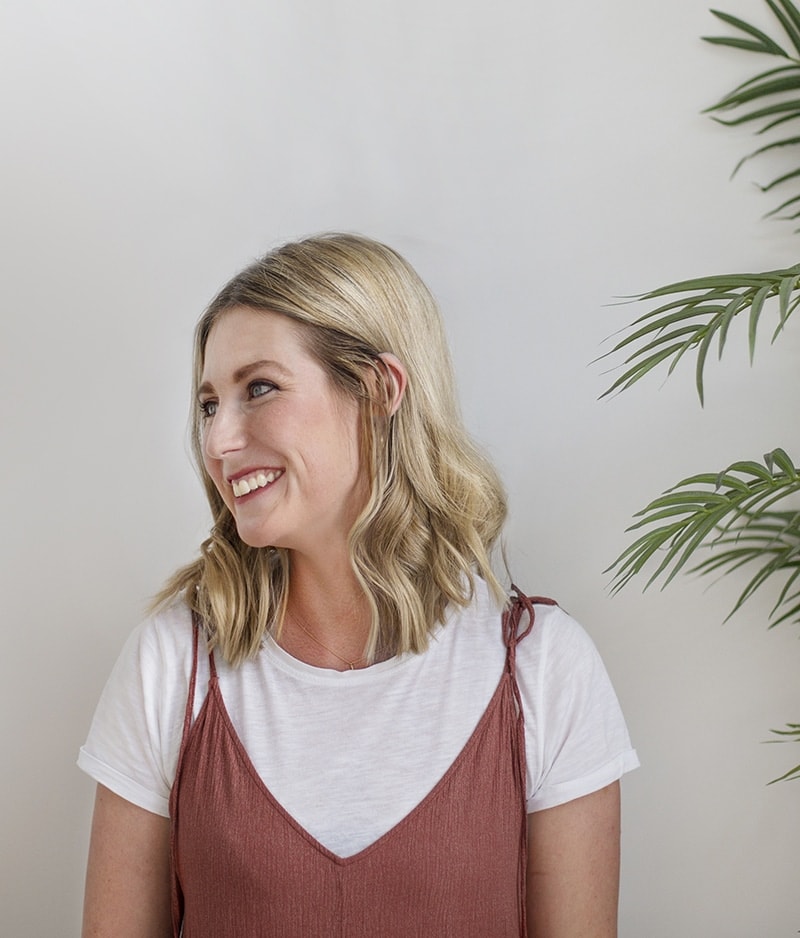 Hi, I'm Teri and welcome to my own creative corner of the internet. I blog about interiors, DIY projects, design inspiration and my general life so stick around have a read and say hi.
Work with Me
The Lovely Drawer is an award winning blog with a loyal audience that has grown over the years. I love working with brands small and large on exciting collaborations that can bring products alive in my own signature aesthetic.