I love the cosiness of the whole run up to Christmas with its warm spiced beverages, twinkling lights and festive film watching in cuddly blankets. For me creating this cosy atmosphere starts with the christmas tree which instantly transforms a room even when it's just a baby one like ours. We've actually always had a fake one year on year but after the addition of a few more furniture pieces we were left with no room for our 6 foot seasoned companion. We ventured a whole 5 minutes down our road to get our hands on a replacement and proudly escorted it home. It feels like there's Christmas trees for sale on every corner of London!! 
Rather last minute I decided I wanted to totally change up our decorations. Our previous ones were an assortment of sweet, traditional Scandinavian decorations but the flashes of red had offended my eyes for too long and seemed bizarre in a home that contains no red (not one smidgen). I thought I'd play safe with a chic and classic monochrome array which rather nicely matches my monochrome Carpetright rug in the living room, along with flashes of gold/ pewter. I basically didn't want to spend any money on my last minute whim and ended up only parting with £10.00 along with a lot of rummaging around arm deep in my craft supplies. 
DIY decorations…
I started by making some clay circles using polymer clay and a round cutter, creating a little hole at the top of each. I baked them following the instructions and then splattered them with black porcelain paint but I'm sure you could use acrylic paint too. Protect your home and do this one outside if you can face the chill! Once they've dried just thread some ribbon through the hole. 

I got my hands on some very cheap gold baubles. The glittery ones I left as is but the shiny ones were just a tad too garish a shade of gold. To mute them a little and create a more vintage affect I painted them all with pewter paint. A couple of layers and you're away! Don't worry about drips or smudges as it just adds to the affect.

To fill things out and tie everything together I bought a length of white Pom poms from my local fabric shop to wrap around the tree and found the adorable origami stars at a Danish Christmas market where I found 6 for £1.50! You can also make them but alas, even as a crafter I'm not a natural at origami. I filled in the spaces that were left with some cinnamon sticks and mini pine cones attached with some wrapped wire. Oddly enough I also rediscovered a box of broken statement necklaces, kept with the noble intention of fixing them but instead I threaded them onto some twine and added them to the tree party.

At this point I was feeling rather happy with me last minute DIY job but knew there was something missing. I decided to finish the tree off with an easy peasy tree topper. Not fancying a traditional angel or star I created what I called my 'tree halo' using some circular wooden beads and a length or thin wire. Simply bend the end of the wire to create a stopper for the beads and start threading them on. Pull the wire around, twist at the bottom and attach to the top of the tree. It takes all of 2 minutes!
Now all that's left to do is to light some candles, preferably with a hint of spice and nestle in for the evening with the sound of Michael Buble floating through the room. If you fancy some more inspiration for creating cosiness in your home this Christmas then head over to the Carpetright advent calendar. Each day there's a new tip for the festive period, including some more tips from yours truly. You already have 13 days to catch up on! I hope I've shown you creating a cosy atmosphere doesn't have to be a hard or lengthy process. Keep things simple and choose what you want to put your energy into.
This post was sponsored by Carpetright. All words, images and opinions are my own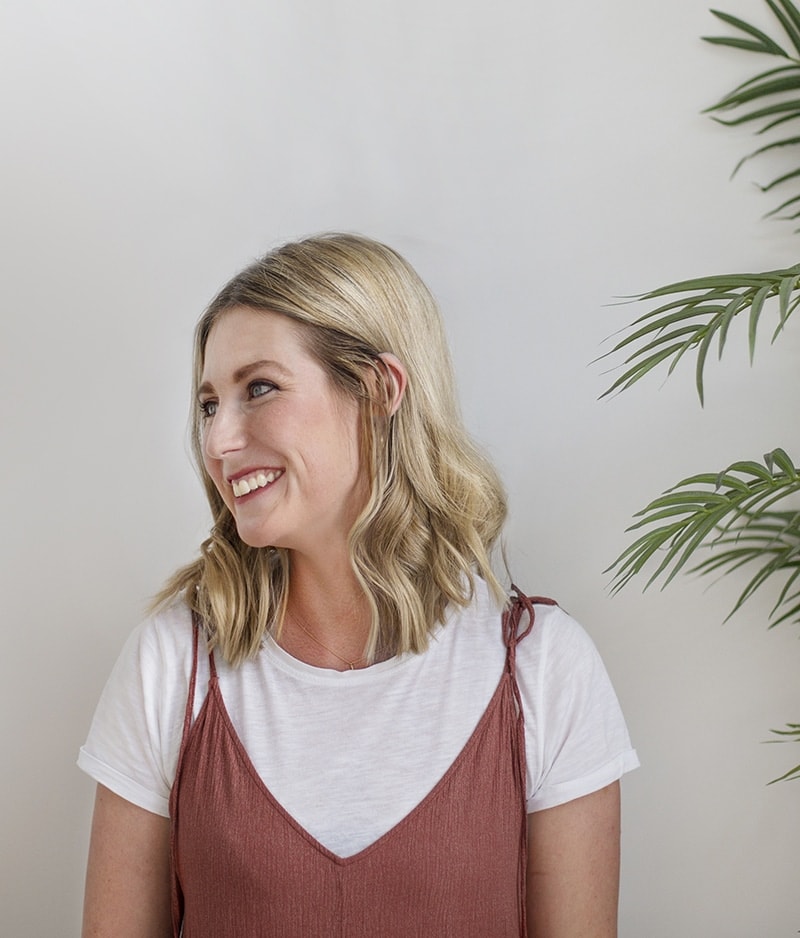 Hi, I'm Teri and welcome to my own creative corner of the internet. I blog about interiors, DIY projects, design inspiration and my general life so stick around have a read and say hi.
Work with Me
The Lovely Drawer is an award winning blog with a loyal audience that has grown over the years. I love working with brands small and large on exciting collaborations that can bring products alive in my own signature aesthetic.