When we moved it was a bit of a novelty to have a hallway. In our previous flat the front door led straight into the kitchen/ living room and as a welcome the first thing to your right was the bin as we couldn't fit it in the kitchen. Charming I'm sure you'll agree. In our current flat we actually have a decent sized hallway with a decent sized cupboard to store away coats, shoes, the hoover etc and yet it still became the dumping zone for coats, shoes and, well the hoover a lot of the time. It's also been home to our buggy for the last six months. While the bassinet fitting was still on we couldn't fold it up with ease but now that phase has passed (sob, sob) and we're onto the next fitting we have more space to play with in the entrance. So having not given this space much attention at all I thought it was time to right that wrong and create a welcoming and practical entrance to our flat.
I teamed up with one of my old time faves, West Elm to make this makeover happen as a little fist pump to celebrate their new store opening today in my neck of the woods! That's right, they've arrived in the new wing at Westfield Shepherd's Bush and I'm literally so excited for them to be down the road. You've probably noticed I enjoy working with this fab brand on all levels. I've collaborated on various different blogposts for their blog and mine, as well as being one of their West Elm LOCAL designers, selling my notebooks and prints in store AND I've regularly taught brush lettering workshops there for a good few years now. My home is unashamedly a West Elm catalogue almost throughout as I just love their fashion forward pieces with a mid century twist and can really get behind how the champion small businesses and the design community surrounding them. They are always using their venues for creative meet ups, talks, events and workshops as well as including their LOCAL  section in their stores to sell and promote designer makers from London. I also love how their inspiration comes from all around the world and often work with artisans on product developments and create a way for them to be sustainably produced near them, sometimes even creating jobs for whole communities. How ace is that?! Oh and if you're a bit stuck on creating a look in your home or just don't know quite how to piece the room together you can make use of West Elm's free design service. Get advise on a practical and creative level so you can plan your space with confidence.
BEFORE
AFTER
BEFORE
AFTER

BEFORE

AFTER

When I was perusing the website for some hallway inspiration I realised there was a whole section dedicated to 'Entryway' with lots of options to suite smaller or larger spaces. The first item I new was necessary was a bench! We have people in our home frequently and every Tuesday that's usually as many as twelve. As you can imagine when it comes to people putting their shoes back on at the end of the night there's a lot of perching on the stairs or the floor or even attempting to balance against the cupboard and subsequently falling over in a heap. This bench seemed a perfect size so that it didn't take over the entire room but still provided decent seating. The only thing it was lacking was some storage which is always handy for tucking the ugly stuff away like umbrellas, chargers, gloves etc. I found these woven baskets  to solve that issue as two fit perfectly underneath the bench. With the living room, bedroom and studio office being particularly monochrome I decided the hallway could have a little injection of colour so whilst there a lot of greys and neutrals I added in some rust, blush and mustard because I was feeling 'wild' (snigger). West Elm do a great selection of longer, slim rugs to fit in hallways and whilst there were so many that caught my eye, I decided to play it safe and practical with this tactile, buclé number. The texture and colour mean that we don't need to worry about muddy feet or buggy wheels ruining it on a regular basis! For another practical but no less stylish touch I chose these coat hooks, mainly once again for guests. Our cupboard is full to the brim with our many coats and scarves so the guest coat rack has essentially been our bed up until now!
Of course there had to be some greenery to bring the space to life and West Elm are pretty much known for their amazing planters. I love the spun metal planter by the bench, the perfect size for this nook. The space up the stairs as you walk in the door already had some greenery but it looked a bit 'blah'. Sitting the monstera in the mid century turned leg gives added height and makes more of a statement. The sweet speckled planters in small and large add a few different levels of plant life and who doesn't like a speckle eh?! West Elm also have a tip top selection of artificial plants for 'plant killers' like myself.  There's a real assortment of succulents but the string of pearls style plant nestled in the woven bag is one of my favourites as it looks so life like! This is such a vast space with the high ceiling and long vertical window that I've often felt it was missing a large, statement mirror. Anything on the smaller side would get completely lost so we went for this large pentagon mirror. Much as I love a circular mirror I do feel like they've had their day so this shape is something a little bit different. It works so well in the space even if it did take a bit of working out how to get it up! The mirror comes with the right screw fittings but part of the wall we chose has concrete behind it so there was a little bit of research that had to be done to find the right thing to hold such a heavy item without ripping it out of the wall. All worked out in the end!
We swapped out the hanging baskets for raw wood circular shelf to display some trinkets but to also house the keys and parking permit. This was actually a nifty find from Matalan along with the stunning macrame wall hanging which sits perfectly next to my very own woven wall hanging. I made this way back in December at the Weekend:IN event where I took part in a whistle stop workshop with Peas & Needles. It's literally been sat on the side waiting for a home and now the mustard throw makes a match made in heaven. The photographic wall art was essentially the only thing we'd added to the hallway prior to this makeover so it was important that the whole look worked well with this piece and hopefully you'll agree it does. We love our misty scene from the talented Negative Feedback.
rust velvet cushion  | crushed velvet blush cushion | mustard chenille throw
Hopefully you like my little hallway makeover. I really enjoyed transforming this otherwise boring space to make it welcoming and yet practical. As a local designer I was commissioned to design the exclusive tote bag for the launch of the Westfield London West Elm store. They'll be given away on the launch day today which makes me all sorts of happy! Designing for my local area that I know so well was such a treat.
Thanks to West Elm who gifted me the items I'd been lusting over for this makeover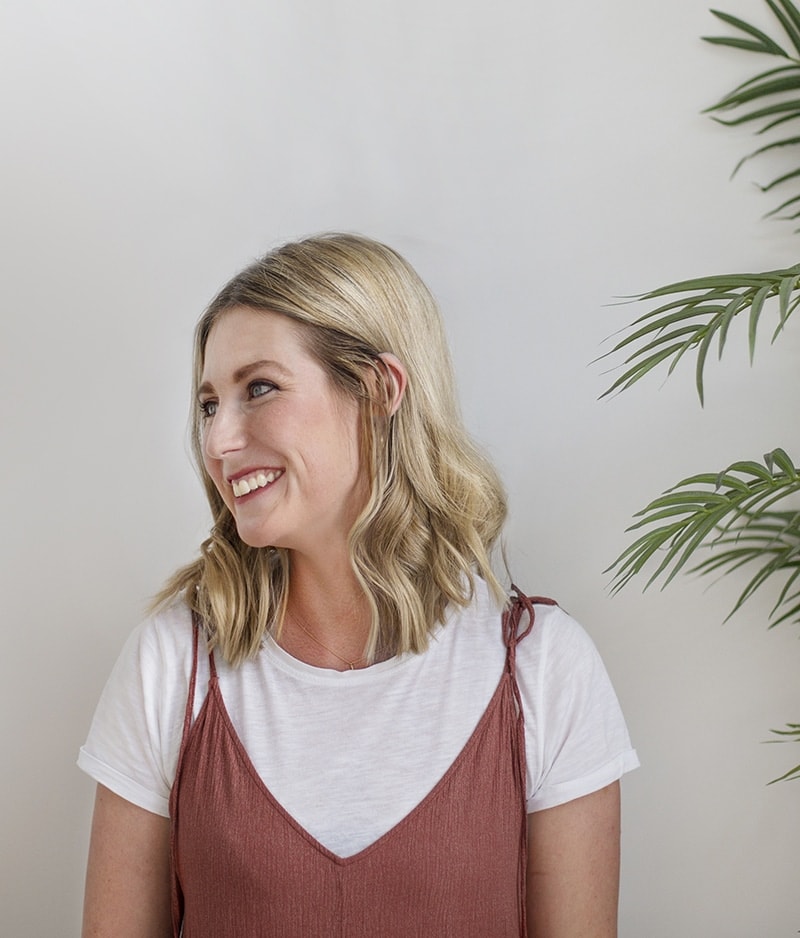 Hi, I'm Teri and welcome to my own creative corner of the internet. I blog about interiors, DIY projects, design inspiration and my general life so stick around have a read and say hi.
Work with Me
The Lovely Drawer is an award winning blog with a loyal audience that has grown over the years. I love working with brands small and large on exciting collaborations that can bring products alive in my own signature aesthetic.