Most photos by Sophie Carefull Photography
You may well remember my post about the last Weekend:IN event I went to back in Summer. I was heavily pregnant and more than exhausted by the time I got back from Somerset but I loved spending the day in a gorgeous setting, being introduced to so many lovely independent brands and so jumped at the chance for another opportunity a few weeks ago! This time it was set in the stunning and highly instagrammable, Leman Loche. You can only imagine the pure, giggly joy that comes from a group of bloggers locked in a room with powder blue walls, pink sofas, retro bottled drinks and cute straws along with a whole wardrobe to play 'dress-up' in. In each room we were able to discover a different brand and I thought I'd give you a little peek and share them all with you, especially as Christmas is fast approaching and I love how more and more people are deciding to shop independent! 
Mrs Pom Pom 
Knits in graphic prints and bold colours, they kind of remind me of those Shoreditch walls that people get photographed in front of. From hats to gloves to blanket scarves, these goodies are made with acrylic wool and yet we couldn't get over how soft they were.
These clothes were just minimalist perfection, in an array of muted tones with some pops of pink. There was a big old trying on session being had and one thing I can vouch for is how top notch the quality felt. The whole aesthetic totally plays to my tastes, being simple, oversized and in muted and they call their clothes 'easy wear' which sums it up totally!
Wasn't I glad I didn't bother to paint my nails that morning as the Shoreditch Nails crew were on hand to polish up my 'in need of some attention' nails. They have some beaut nail art options but I kept it simple and went for a dot on each finger. You can get vouchers and take a friend to their store which is fittingly beautiful. 
Both bathrooms were littered with these candles and body products. I'm a real sucker for great packaging but these aren't all show. They are made from natural ingredients and you can tell as nothing about them smells artificial. I was particularly sucked in by the Ancestral Rose and the Seaweed & Samphire scents. These treats make such easy gifts! 
The table was littered with an array of gorgeous watches from Ellie Beaumont with a mix of leather and metal straps, in all different colours alongside the delicate jewellery pieces from Feather & Stone. The two complimented each other so well! A watch is always a special gift and the jewellery is so classic and simple that it would be a winner for all sorts of tastes. I had my beady eye on the wishbone necklace!
Peas & Needles
I already knew this lovely lady and her penchant for weaving! Lucy is such a sweetie and also runs lots of weaving workshops to teach you the how to do it yourself. We were spoilt for choice with the gorgeous, muted rainbow of yarns and were taken though some different techniques to use. From someone who's only ever tried to muddle my way through unaided, it made a world of difference to actually have someone to explain the proper method. We all agreed it was super relaxing and such a nice way to spend the afternoon, plus you come away with something you made to hang in your own home.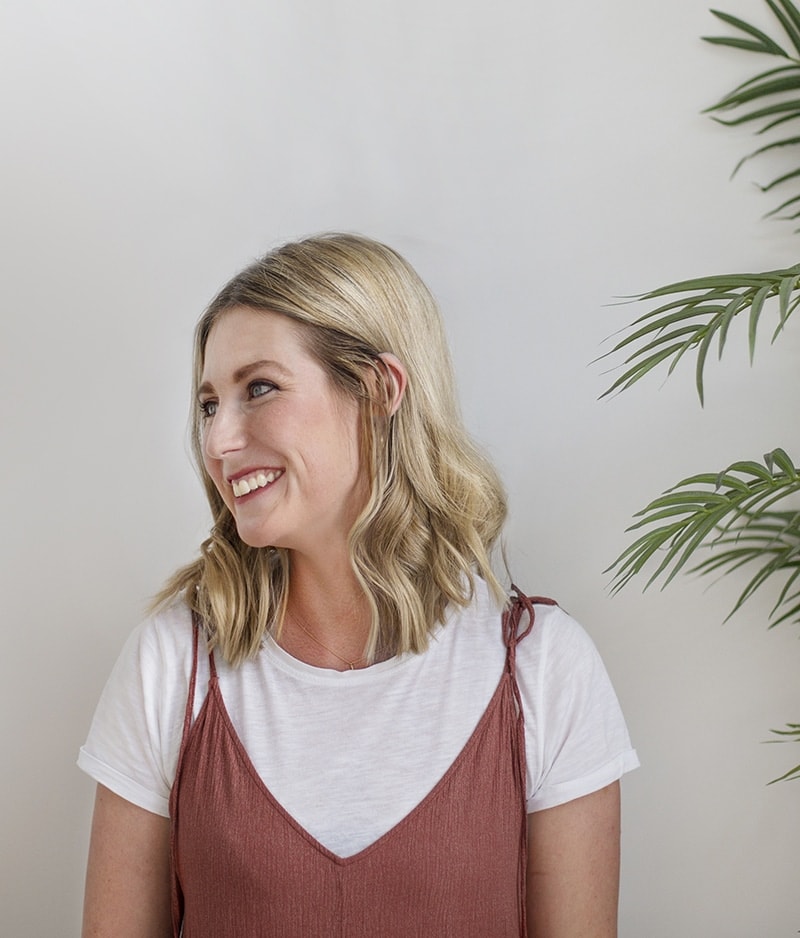 Hi, I'm Teri and welcome to my own creative corner of the internet. I blog about interiors, DIY projects, design inspiration and my general life so stick around have a read and say hi.
Work with Me
The Lovely Drawer is an award winning blog with a loyal audience that has grown over the years. I love working with brands small and large on exciting collaborations that can bring products alive in my own signature aesthetic.