I'm excited to finally be sharing my living room update with you guys because I mentioned it way back in Spring,when I started toying with the idea of switching the whole room around and yet still haven't shown you the goods! I'm definitely not one of those serial room shufflers. I had plenty of friends that changed their teenage bedroom around almost monthly, depending on their mood and I have a particular friend who frequently changes the whole layout of a room while their husband is at work as a fun surprise for when he arrives home. To be honest our first two flats were very small, leaving little scope for shuffling anything around. When we moved to our current flat we'd seen where the landlord had his corner sofa and didn't really question putting ours anywhere else. It worked under the mezzanine but it did bug me that there was quite a lot of dead space at the other end of the room which became the junkyard / miscellaneous catch-all area over time. All of the flats in our building have the same layout so when I visited a neighbour's home back in March and saw they had their corner sofa against the windows…'duh, duh, duuuuh'… I was wondering, 'why the heck haven't we done this too??'
Life has changed since we first styled our living room space as now we have a little, almost toddling person to think about so our needs are very different. First and foremost we really wanted her to have more space to crawl around and play so that she wasn't forced into the kitchen area and under the dining room table. The living space had become a bit of an obstacle course for her which wasn't ideal.
Another issue was having a TV just lurking on the floor by the sofa. We've always hated the aesthetic of TVs and our answer to that was to stash ours behind furniture ,pulling it out whenever we wanted to watch something. It was a bit of a pain but I kind of liked having to be intentional about using it rather than aimlessly having it on in the background. It got to the point though, that we didn't want Maggie fiddling with all the wires and trying to kiss her reflection in the screen so a proper unit to move the TV to has been on our list for a while. Nick convinced me to upsize our TV on the Amazon Prime sale and to be honest I wanted to cry when it arrived because it looked soooo large! Thankfully he was right and once it was on the unit and we're sat the other side of the room, it looks the perfect size for viewing. Now the whole experience of watching TV is so much more enjoyable and from years of being intentional about what we'e watching, that hasn't changed either.
With some help from West Elm the living room has had a real shake up and now serves its use much better. Just changing the layout and ditching the smaller sofa has opened up the space in a way that actually makes it all look bigger.  The media console is a thing of beauty and also gives us much more storage as to be honest we aside from the kitchen cupboards we haven't had any up until now. Nick geeked out on wiring up charging pads for our phones inside the media console, so now we pop our phones in there before bed, leaving them behind as we get ready to sleep for the night i.e no scrolling in bed or reaching for instagram as we open our eyes in the morning.
Speaking of storage we added another toy box Maggie's growing  array of toys (thanks to very generous Grandparents who's love language's are gifts). Our smaller one had been overflowing for a while so the extra storage has helped the room feel much tidier. Everything gets packed away at the end of the day for adult evening time, phew! 
The last thing we wanted to add was extra lighting because if I'm honest the lighting situation in our living room ain't great! The pendant light in the centre struggles to brighten such a large space with such high ceilings and the lights along the walls are rather dim, possibly no better than candlelight! It's great for mood lighting or pretending you're in a period drama but not so great if you actually want to see anything much. Adding in the gorgeous floor lamp not only makes a statement but also helps to brighten the area around the sofa where we could be reading or on our laptops sometimes. The beautiful table lamp on the media console then helps brighten the other side of the room. It's not much but it helps a lot in our flat. 
Aside from practicalities the extra exposed wall space meant I could create gallery walls once again. There hasn't really been the right expanse of wall up until now so it was really fun to get a mixture of frames and pick a combination of prints to work together. There's a mix of illustration, photography and you'll recognise my recent DIY. Wall art really does make a complete a room and gives it a homey feel so I'm really chuffed with how it's come together! 
The only thing we're sitting here wondering is why haven't we done this sooner?!
media console table | toy basket | plant basket | floor lamp | side table | crane plant | coffee table | table lamp | white vase | abstract art print | 3D wall art | speckle plant pot | brown linen cushion | rug | pilea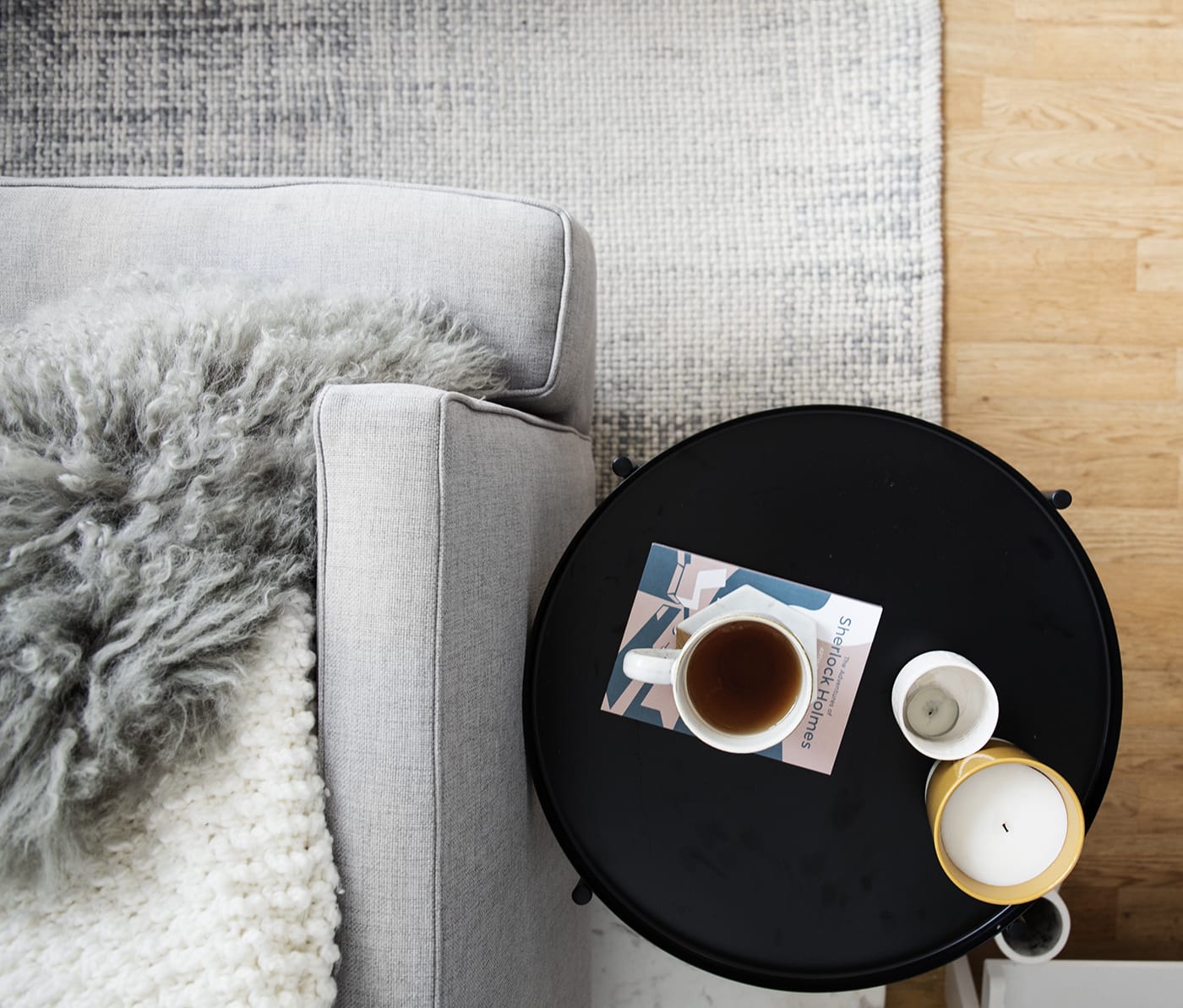 This post was written in collaboration with West Elm who kindly gifted me the products I chose.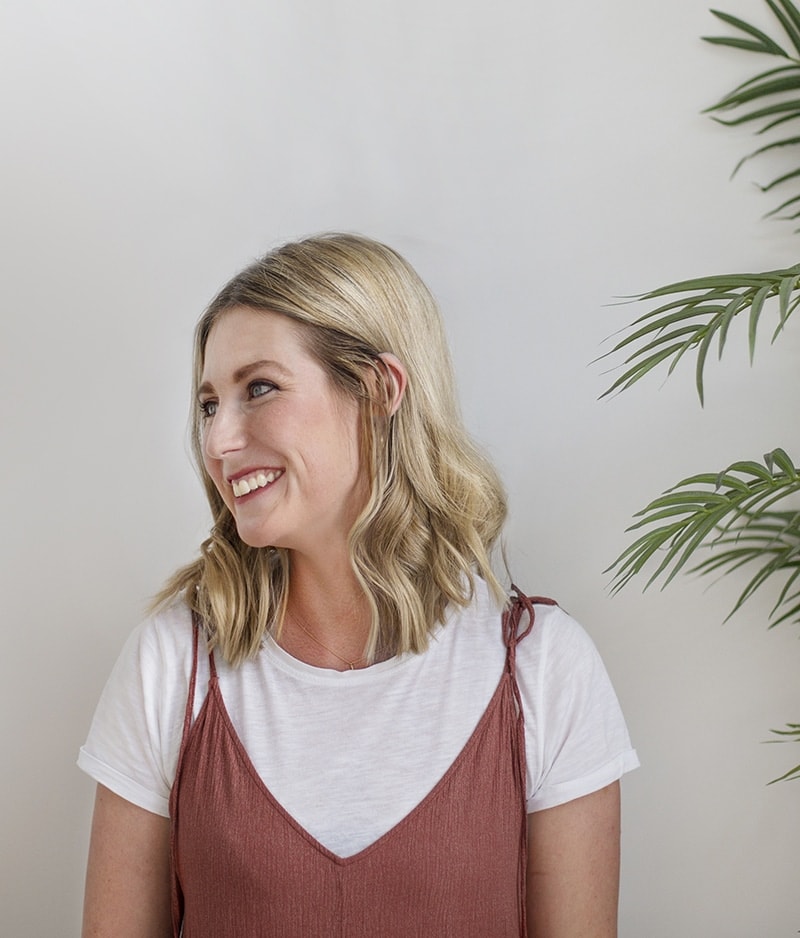 Hi, I'm Teri and welcome to my own creative corner of the internet. I blog about interiors, DIY projects, design inspiration and my general life so stick around have a read and say hi.
Work with Me
The Lovely Drawer is an award winning blog with a loyal audience that has grown over the years. I love working with brands small and large on exciting collaborations that can bring products alive in my own signature aesthetic.