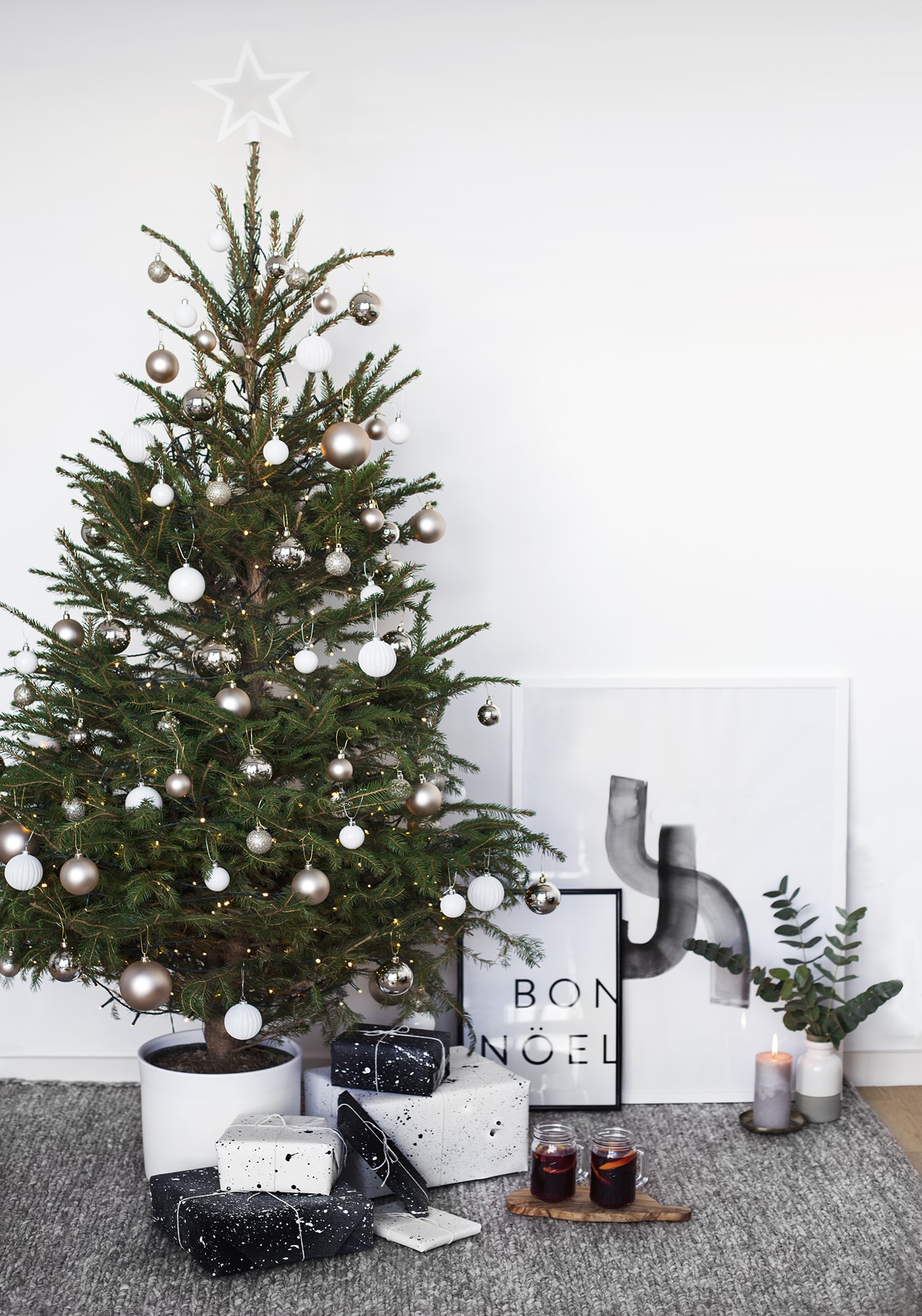 What's your Christmas style? Mine seems to evolve year on year. When we were first married we spent some of our John Lewis vouchers on stocking up on tree decorations, prepared months in advance to deck the halls! At that time we opted for a traditional Scandi assortment of red and white with lots of wooden decorations and garlands strewn around the house, thinking it was classic and had longevity. It was sweet but three years down the line I wondered why an earth I was bringing red into my home when I would never, I repeat never at any other point in the year. Unless it's a red lip I'm usually not a fan of the colour and so feeling liberated to cut this typically festive shade out of our home, I starting making my own monochrome decorations with splashes of gold and felt much more at peace.
Since last year I was lucky enough to work with B&Q on a styled instagram takeover. If you follow me on instagram you may have already seen but I decided to update the monochrome look from the year prior, keeping the metallics pewter rather than yellow gold, and sporting an abundant sea of baubles!
With moving flat so close to Christmas I wasn't even thinking we'd have a tree this year but I'm so glad work circumstances meant we did, even if I did have to put it up pre-December, eek! Whilst I'm not a fan of hoovering up the pin needles every few minutes, I'm really enjoying our larger scale tree. We never had room for a bigger one in our old place. Opting for a sizeable green friend would have meant shipping out a piece of furniture to make way…not an option. We chose some warm white fairy lights for the first time, that definitely ups the levels of 'cosy' ten fold. We've always regretted our previous lights that were very cool, almost blue. I sound like a light snob and maybe I am but I'm never aiming for our living room to look like a rave and I definitely think we were channelling that vibe before. 
We've kept things simple and I love the overall feel. Christmas with no red and green in sight. I've definitely been burning festive, spiced candles constantly and been stocking up on eucalyptus branches to always have in a vase somewhere in the flat. I've enjoyed our first December in our new place and looking forward to a two week break from today where we'll escape London for a little bit and head back home to celebrate Christ's birth. Beyond trees, decorations and scruffy food, that's what it's really all about.  I'll be checking back in after Christmas so have a wonderful one guys! I hope it's full of peace and joy.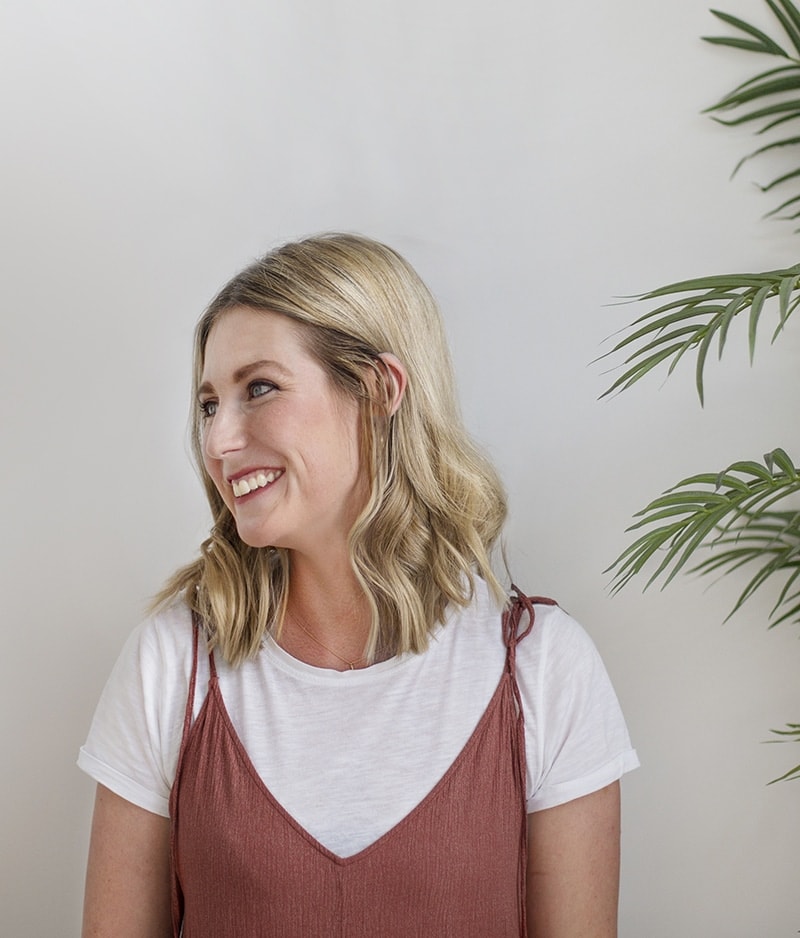 Hi, I'm Teri and welcome to my own creative corner of the internet. I blog about interiors, DIY projects, design inspiration and my general life so stick around have a read and say hi.
Work with Me
The Lovely Drawer is an award winning blog with a loyal audience that has grown over the years. I love working with brands small and large on exciting collaborations that can bring products alive in my own signature aesthetic.