This pattern might look a bit familiar and you'd be right! I liked the dabbed paint affect from the DIY phone pouch so much that I thought it needed to make it's way onto a cushion too. This kind of painting takes minimal skill and therefore minimal time. That's the kind of DIY I'm sure we all like.
You'll need…
Scissors
Wool in the colour of your choice
Plain white cushion
Cushion inner
Paint brush
Cardboard scrap
Needle and white thread
White paper
To make…
Firstly take the inside of your cushion cover with your cardboard to protect the under side and then dab on strokes of black fabric paint with your brush. They don't all need to be exactly the same size and shape but try and keep them roughly evenly spaced. Leave to dry.
Draw around a glass to make a circle. I used a champagne flute as this was the right size for my desired pom pom size. Then draw around something smaller to create the hole for the middle. Cut around both circle marks (you may need a scalpel for the middle). Then repeat so you have two.
Place one disc on top of the other and start wrapping your wool around. Wrap the wool round until it looks like the above disc. The hole in the middle should now be quite small.
Then cut another piece of wool and slot it in between the two cardboard discs. Tie this in a tight knot.
Then pull the discs away from each other so that the pom pom is released and then you can trim any excess bits of wool.
When the cushion cover is dry, iron over the pattern with a piece of plain paper in between. The heat will fix the paint.
Then thread your needle and sew a pom pom in each corner, threading through the centre of each one to make sure it's secure.
Then fill the cover with your cushion inner and find a home for your new make.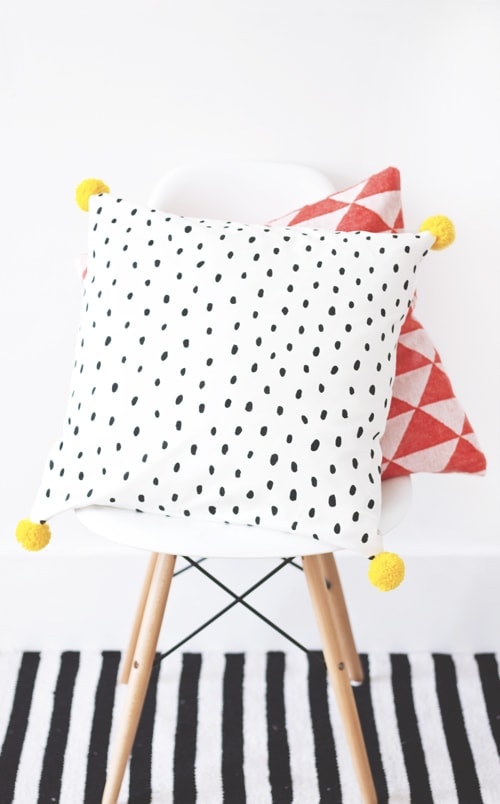 I hope you enjoyed this revamp of an oldie but goodie. Perhaps something to try over the weekend. Have a lovely one!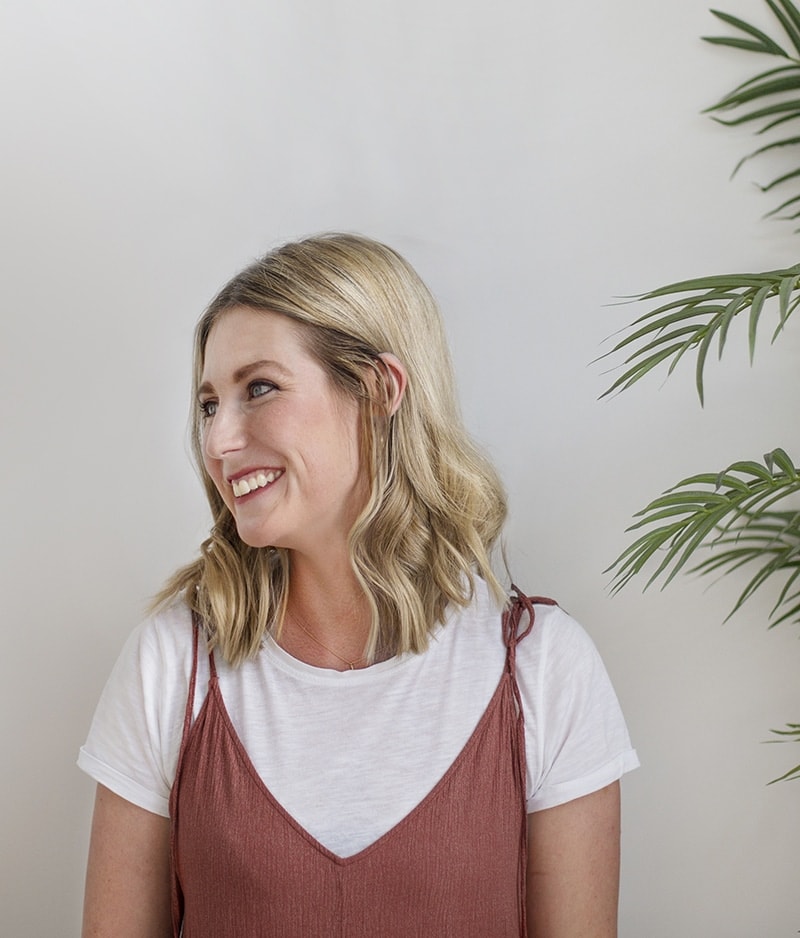 Hi, I'm Teri and welcome to my own creative corner of the internet. I blog about interiors, DIY projects, design inspiration and my general life so stick around have a read and say hi.
Work with Me
The Lovely Drawer is an award winning blog with a loyal audience that has grown over the years. I love working with brands small and large on exciting collaborations that can bring products alive in my own signature aesthetic.