Here's the second blog post in my little Paris series. You can read the other here and may be able to tell I was even more camera happy during the first day of my trip than of the others put together but there you go! In my last post I left off on the evening of our first day and after we went for an early evening stroll along the Seine in golden hour we could feel our tummies rumbling and all we had on our mind's was steak!
Relais L'entrecôte
There are a few of these restaurants around the city and they all specialise in steak, in fact that's the only thing on the menu! The waitresses will simply bring you a starter salad, a basket of bread and butter and then check how you'd like your steak cooked. I had to check if there was a sauce and be warned as the 'special sauce' is so top secret and so 'special' that even the chef doesn't know what's in it apparently. As you can imagine I wasn't willing to risk such a mysterious description and welcome in a potential gluten attack and so opted for no sauce. I think they struggled with understanding the concept of an intolerance but all was well in the end and the legend lives on of the Special Sauce.  The place was cute, almost stereotypically French, with waitresses dressed in white and black pinnies AND you'll feel like you've scored big as everyone gets brought a second helping or chips and steak. They remember just how you wanted it cooked, which I guess is so you can enjoy more of it without it all going cold. It was very, very tasty and even though it wouldn't make it into my top 3 best steaks of all time, in terms of value for money in Paris and a lovely, tasty experience we definitely felt it was worth it. My advice would be to arrive 15 minutes before it opens otherwise you'll probably encounter a massive queue. We arrived before it opened by accident really but were definitely happy we did, seeing all the punters waiting in line when we were enjoying our meals.
Free Walking Tour
It might sound a bit naff but every time we visit a new city we always look up the free walking tours available. It's always a great way to explore more of the city and find out various fun historical facts, which I love (geek). My tip would always be to make sure you hunt one down where the guides are locals as they know lots of nifty things from having lived in the city for so many years. We opted for this tour which started at L'opéra and ended facing the Champs Elysée. Our guide was pretty hilarious (they usually are) and it was a nice way to soak in some parts that I hadn't been to before.
Honor Coffee
Whilst I was thinking more about lunch than coffee, Nick's coffee radar / google maps led us to Honor Coffee nearby for a quick fix. I can add that their loose leaf teas were scrummy too and this sweet little courtyard has covered booth area out back in case you're feeling a bit chilly. They even sell their own cold brew too.
The Sights
Well you can't come to Paris and leave without ticking off some of the main sights, particularly as our friends hadn't yet seen any of them in the flesh. We took a little trip to the Arc De Triumphe and the other three indulged in an obligatory crêpe as we walked around and laughed at all the failed photo attempts with selfie sticks. The Eiffel Tower isn't too far from there so we headed over that way next and at that point the sun broke through the clouds and all the cherry blossom looked even pinker. Sadly the gardens directly in front of the Eiffel Tower were all fenced off when we were there which made the 'First World' problem of getting a decent photo a bit tricky but we finally managed to corner a stranger to do the deed half decently.
We visited the Louvre that night post dinner as we'd heard that a Wednesday eve was a good time with much shorter queues but we feeling full and lacking in energy we decided to just walk around the pyramid area, which was lit up beautifully at night. It's even worth a little visit just to have a laugh at the streams of people trying to get that cliché 'finger on the top of the pyramid' shot!
The next day we headed to Notre Dame Cathedral which I somehow have no photos of but I guess you forget when you've been before. We even stood in a queue for 10 mins to go inside before we gave up and moved on. From past experience it's worth a trip inside though if you have the time. The stain glass window is gorgeous!
Léon De Bruxelles
We asked our tour guide where he'd recommend us to go for Moules Frites as a local and he recommended Léon De Bruxelles even though he said it was a bit of a curve ball. Now I realise you're not supposed to go after mussels when you're not that close to the sea but it felt wrong to leave France without them. There are many locations all across Paris but I don't think we were quite prepared for how unimpressive it looked. Our first thoughts were it looked a bit like a tacky chain, the kind that has images of their main courses all over the front windows. We popped next door to mull over other options and to indulge in their happy hour but in the end thought we should go for it and trust our guide's suggestion. Well…it was delicious and the place soon filled up with French groups which is always a good sign. We were definitely the only tourists in there and were really impressed with the value for money, which doesn't come easily in Paris. I had the most amazing plate of mussels with garlic snail butter and melted cheese, actual heaven! Although the garlic breath to match wasn't so awesome.
Peonies Paris
Come the morning we fancied hitting up some coffee shops on our list and at the top of mine was the incredibly instagrammable Peonies, a café come flower shop. Think emerald green tiles with blush pink tiles and soft furnishings. Even my drink was blush pink! We didn't eat here but the cakes looked mighty tempting at the counter and I've decided that having seen all their pink terazzo table tops, I'm thinking we really MUST have the same for our balcony this Summer! If you fancy a cuppa in the most beautiful surroundings then you must stop by and pick up some flowers while you're at it.
Palais Royal
Nick's coffee stop of choice was Café Kitsuné by Palais Royal. I was told the coffee was good but the main draw was the pretty park out front that looked particularly enticing in the Spring sunshine. It got to about 20 degrees while we were hanging out by the fountains, sipping our drinks. Then you can saunter on down to striped pillars for a surreal photo opportunity.
Chez Félicien
We headed to Bastille as Kat wanted a photo in front of Bastille although we quickly found out there ain't a whole lot there bar the new opera house and a roundabout with a statue. We did however pop around the corner for a quick lunch before heading home and stumbled across Chez Félicien, a surprise find that turned out to be a bit of a winner. It definitely fit the bill in terms of a Parisen Bistro and the food was great. Nick and I shared Duck Confit and a salmon dish which went down a treat!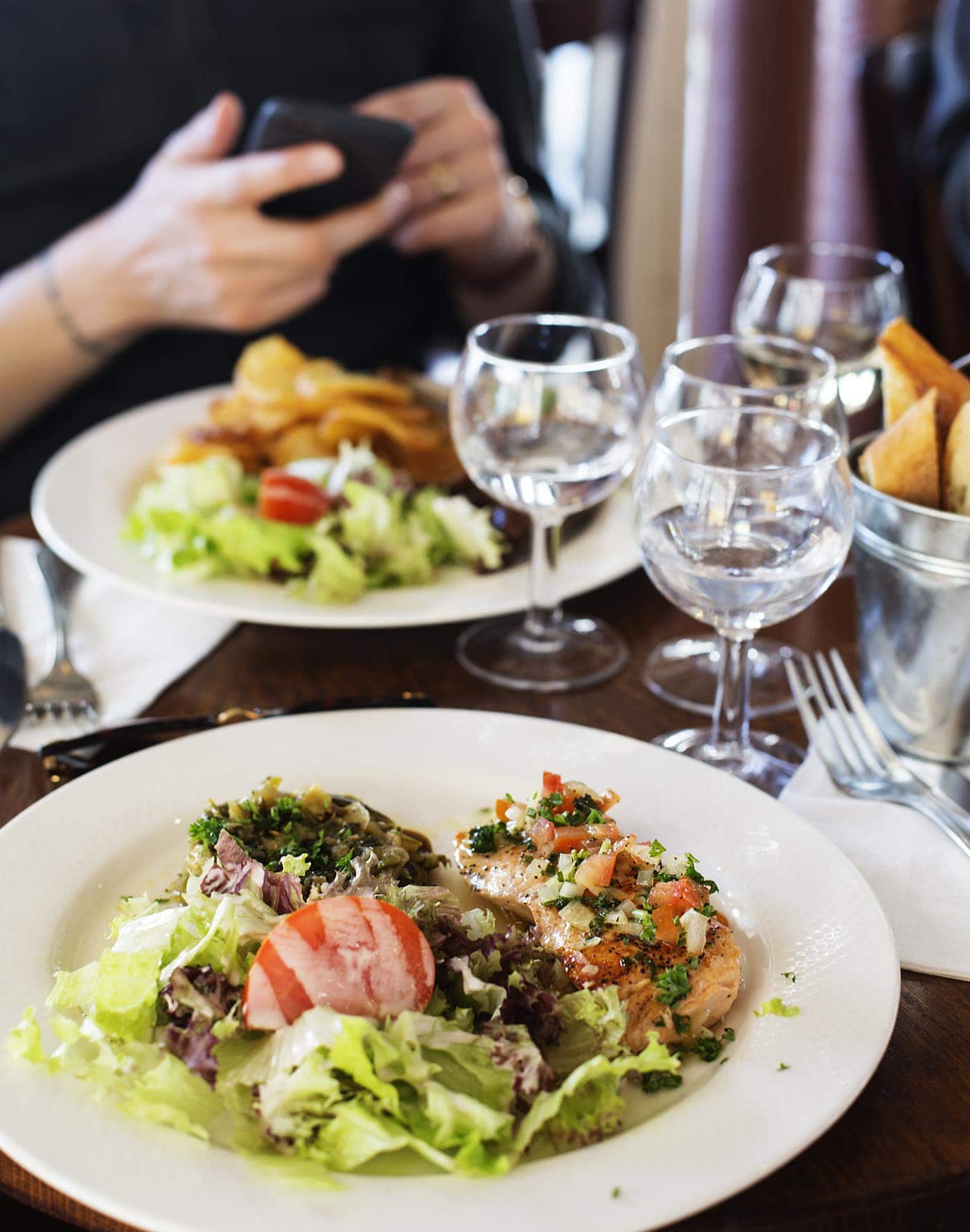 There was a quick macaron stop on the way back to our Eurostar and then it was au revoir Paris! It was the perfect Spring time trick and one that we loved doing with friends. It was back to chilly St Pancras and Londoners that seem a lot friendlier than Parisian's…weird huh?!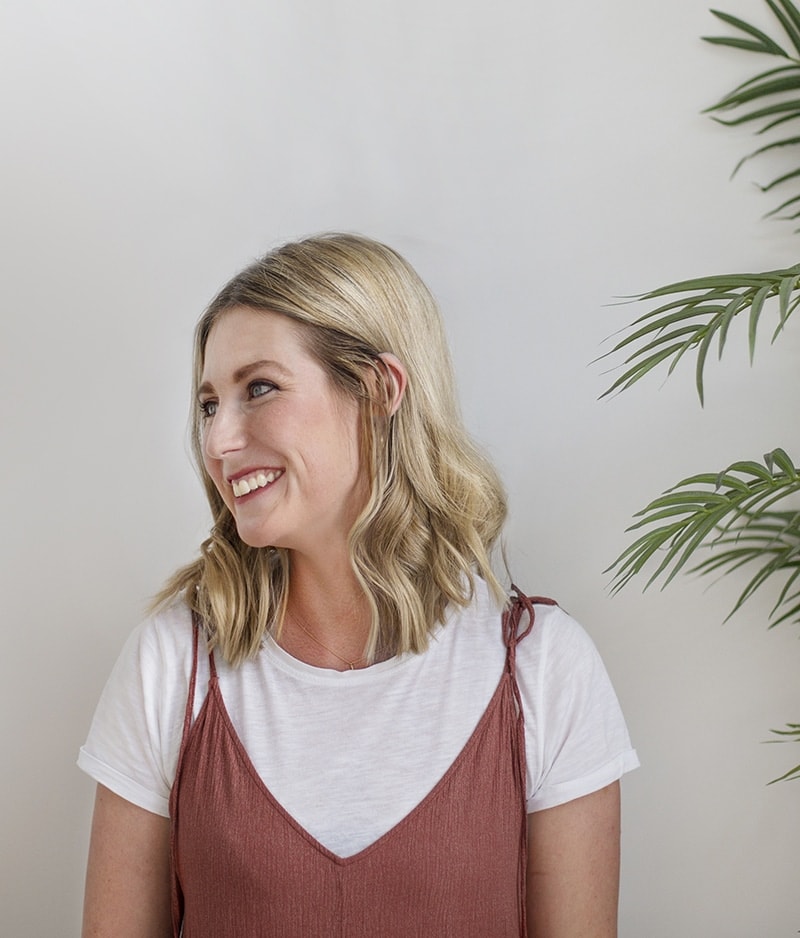 Hi, I'm Teri and welcome to my own creative corner of the internet. I blog about interiors, DIY projects, design inspiration and my general life so stick around have a read and say hi.
Work with Me
The Lovely Drawer is an award winning blog with a loyal audience that has grown over the years. I love working with brands small and large on exciting collaborations that can bring products alive in my own signature aesthetic.