Finally the third part of our Copenhagen trip is up! Boy oh boy did it take a while to plough through all the photos I took. So far I've shown you where we stayed and shared the first part of our trip, bringing you up to the evening on day three.
Feeling like it was time to unwind I suggested we head to Mikkeller & Friends, a craft beer joint back near Jægersborggade. This suggestion was 100% for Nick as unfortunately I can't drink most beers (pesky gluten) although it's not that unfortunate as I don't even like the stuff. Having said that if you're GF and in the mood for some then you're in luck as they do gluten free beer options. They take it all very seriously so if you're stumped then just seek out their suggestions. Nick's went down very well…and I was there to supervise, which mainly entailed ogling the aqua blue interiors.
After a hop, skip and a jump back to the apartment we headed out to eat and this time a whole lotta meat was on the menu. We chose Madklubben Steak to sink our teeth into and with the marble table tops, blush pink chairs and low lighting this place was very inviting. You know a meal is going to be good when they bring you a copper saucepan full of sea salt popcorn, rather than bread to start! I can't actually eat corn either but I was happy to enjoy the novelty whilst watching Nick munch his way through (a running theme seems to be occurring).
This place is all about the set menu and for just under £35.00 you can get yourself three courses and a side. It's not super duper cheap but for Copenhagen it's incredible value for money and you certainly won't feel short changed by the food! I had an asparagus parmesan dish to start, where as Nick opted for the veal tartar. Then we both ordered the grass fed tenderloin steak with the creamiest bearnaise sauce. The steaks were unsurprisingly cooked to perfection, a total melt in the mouth experience. In fact I think the majority of our dinner chat was about how amazing the food was. To end things on a high we ordered the caramel ice cream. I couldn't eat the hazelnut and chocolate beads so they very sweetly replaced that part with some berries sprinkled on top. We left, nursing very full bellies and marvelling how light it still was at 10.15pm.
The next day we were all set for a trip to Malmo in the morning. As HUGE fans of The Bridge TV series we felt it was only right to take a train across and relive the finale of the first series. Embarrassingly we attempted this trip the day before but forgot that we needed passports until we were asked boarding the train. It didn't even occur to us, despite the fact we were going from Denmark to Sweden. So there you have it, learn from our mistakes.
After abandoning ship we were back the next morning, armed with our passports and ready to go. The train goes from Copenhagen airport to Malmo centre and is pretty speedy considering. We loved the novelty of it all but my advice would be to hire a car and drive across the bridge if you have time. That way you can fully experience how impressive it is as you can't get that same sense from the train window.
I have to say I didn't expect to notice much of a difference in Malmo to Copenhagen with them being so close but all I can do to explain was to say it was distinctly more Swedish. The people were noticeably blonder if that's even possible and everything looked slightly more effortless, people stayed cool rather than overflowing with friendliness like in Copenhagen. Think about the difference between Saga and Martin and you'll sort of understand what I mean.
We didn't have any set plans for Malmo so we simply wondered around, soaking in the 'rough around the edges' architecture, the eateries and of course a coffee shop or three. That's right, Nick had three coffees at three different place in roughly three hours. That's commitment! My favourite was the small but perfectly formed Cafe Number Six. It felt very local and low key, a mini monochrome haven, mainly made up of white subway tiles.
After heading back from Malmo I dragged Nick to the Botanical Gardens as it doesn't matter if they're indoors or outdoors, I can't get enough of plants. These gardens are right in the heart of Copenhagen and are rather wonderfully free to walk around. The grounds are stunning, with bedded flowers, rockeries and a huge pond in the middle complete with lily pads. June was probably a great time to be there to see the flowers in their full glory.
The piéce de résistance was obviously the beautiful glass house dating back to 1874, full to the brim with luscious palms. It's a bit like a mini version of the one at Kew Gardens, even with identical white iron spiral staircases but totally free. There's also a cacti house which was sadly closed when we were there but be sure to look out for it if you go. I peered in longingly from the outside.
For our final evening we chose to eat at Paté Paté in the meatpacking district, just around the corner from BOB, where we dined on the first night. We sprinted from the bus in comedy / apocalyptic rain, jumping over lake sized puddles as it pelted down. We arrived very soggy but the cosy vibe inside instantly warmed us up. If you head there on a Friday night I would advise booking as it was totally rammed! Luckily there were two seats left at the bar with our names on.
This place was amaaazing and that's saying something after all the crazy good food we'd tried in Copenhagen. It's safe to say this was the perfect finale. Paté Paté do main dishes but I think it would be criminal not to try their small plates. Each one is a work of art and such a clever mix of flavours and yet it's not so pretentious that you leave feeling semi empty and wanting to pick up a takeaway on your way home. Each time a plate was brought out we got more and more excited! We sampled the Hampshire pork with fennel and romesco sauce, labanese feta and cucumber salad with almonds, pan fried garlic chicken liver with coriander, spring onions and vinegar, grilled brille with carrot puree and radishes, summer crab salad and spicy sausage with dill, fried shallots and a tahini yoghurt.
I genuinely haven't had a meal this good since since we went to The Shed in Notting Hill and to put that in context, that was three years ago! Expect to spend decent money but you won't regret it. We ordered six small plates but I think you could easily just have five between two. I wasn't drinking but Nick had some wine and they were very 'on the ball' with suggesting the right wine to go with our choices, always a sign of a decent eating establishment if you ask me.
Our final day was more of a half day but we managed to squeeze some things in with an earlier start. I dragged Nick to Munk on Torvegade first thing and had him almost as obsessed as me by the end of our visit. You can probably gage my enthusiasm by the sheer volume of photos I've included. It really is a Scandi interiors dream come true from corner to corner. Make sure you check out the basement floor as well! I would happily have transported everything back to my home if it wasn't for the annoying limitations of luggage allowance and…oh yeah, pennies.
Seeing as the rain had stopped we decided to make the most of it by checking out Superkilen in Nørrebro, a magical outdoor park that feels more like an art installation in the aftermath of a rainbow explosion. Designed by the arts group Superflex, it's meant to represent diversity. The whole thing is an instagrammer's dream and despite the colours being slightly muted by the damp it was still really striking. I didn't even attempt to play it cool, with a goofy shot of me at the top of the lined hill.
We then walked across to Nicecream which I had come across on instagram. It's basically all nana ice-cream, totally vegan for those who are so inclined and more on my radar, soy and refined sugar free. They do heavenly pots in all different flavours. I opted for peanut butter, sprinkled with berries, sliced banana and candied nuts and seeds. It was an 'eyes closed' kind of eat. Nick went for one of their coffee cookie nicecream sandwiches, unrestrained by gluten. All I can say about this little shop is, you must!
And so we said farewell to Copenhagen..well so we thought. We had a horrible end to such an amazing trip, which I can laugh about now…now we're two months on. Just as I was mentally patting us on the back for being so on time on the train to the airport, with no hint of a rush, Nick realised he'd left his entire rucksack back at the Airbnb apartment. The same rucksack that contained our passports and both our laptops in the same apartment where Nick had posted the keys through the letterbox. How did this happen? I'm still not sure. How did we not notice he wasn't carrying his rucksack the whole way to the airport? I'm still baffled. Around he turned while I waited with all the luggage. Our hope was that a cleaner might have turned up by this point to let him in but unfortunately we had no such joy and so followed a series of manic phone calls to the obliging Airbnb host and then to his neighbours whilst Nick had to end up calling out an emergency locksmith to reach the keys. Nick thought 'mailbox' translated as letterbox when leaving the keys which meant the lock had to be ripped off the door to be replaced with a whole new one. There I was queuing in the airport nursing my woes with a guy who's girlfriend had done the exact same thing. I'm not sure if he helped or made me feel more stressed but we were laughing hysterically either way.
Nick didn't make it back in time, even after all the extra expense and an emergency taxi ride. They put us on stand by for a flight at 10.30pm (four hours after the original one). As it was a busy Saturday night they couldn't guarantee we would get on the flight but I consoled myself with the fact that we were the first two in line to get any drop outs. After the flight was delayed by an hour, we made it to the final stage like some X-factor nightmare but they let 'stand by number four' on by accident. So after being told there were two seats for us they actually messed up and refused to take the imposter off the plane. We walked back to the main desks with another girl who hadn't made the cut, having been told we'd get a hotel for the night and vouchers to compensate their mistake. However we just so happened to be face with the grumpiest lady I've ever met on the desk. She was verbally lamenting her job as she served us. Nick exchanged strong words, along with everyone else backing us in the queue, including the guy at boarding who made the mistake. One man kept on telling us to phone the newspapers and show Ryan Air up for what they are. Newpapers? Very sweet but what decade was this guy from? Ever heard of Twitter?
So with no fight left in us we settled down for a night spent in the airport at about 1.30am. If you've ever spent a night in an airport you'll know this is not fun. Perhaps if I was still ten I might have found it vaguely exciting but oh the discomfort! And airports get very busy around 4 am so very little sleep was had. We couldn't even book on a morning flight and so had to queue up at 5am for a stand by ticket for the 7am departure, still with no guarantee. Thankfully when they heard our woes from the night before they seemed very accommodating and we made it on the flight. So we spent an extra night in Copenhagen, missed church the next day and arrived home exhausted, sleeping until about 4pm to feel human again. The moral of this story is don't forget your passports friends. Strangely we were incredibly vigilant with our most recent holiday.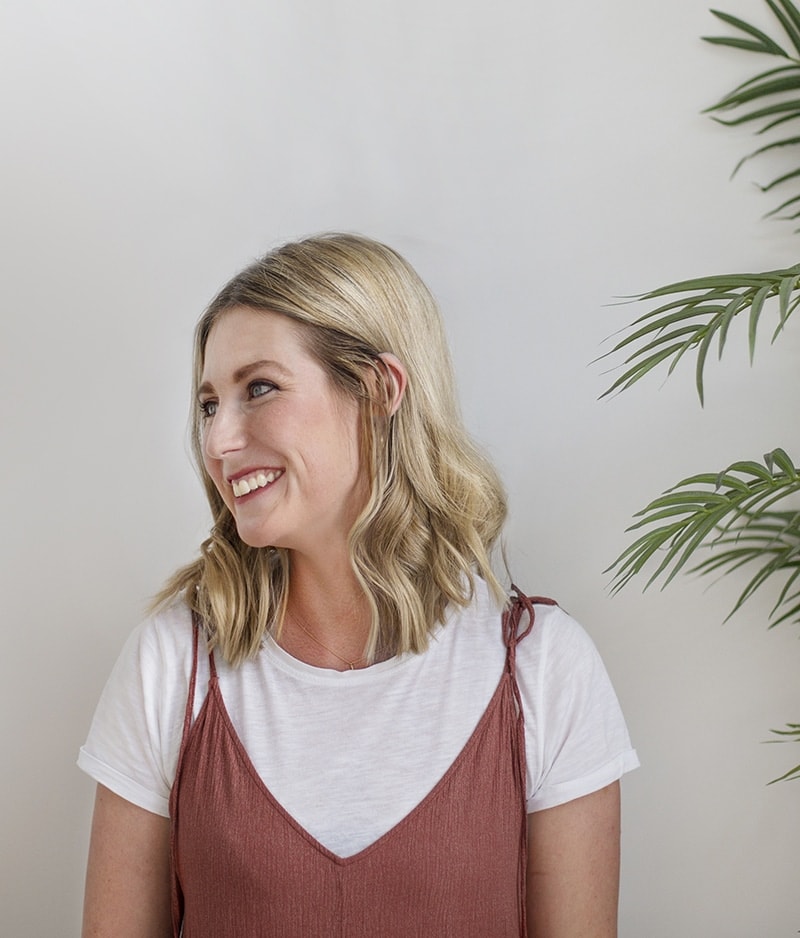 Hi, I'm Teri and welcome to my own creative corner of the internet. I blog about interiors, DIY projects, design inspiration and my general life so stick around have a read and say hi.
Work with Me
The Lovely Drawer is an award winning blog with a loyal audience that has grown over the years. I love working with brands small and large on exciting collaborations that can bring products alive in my own signature aesthetic.