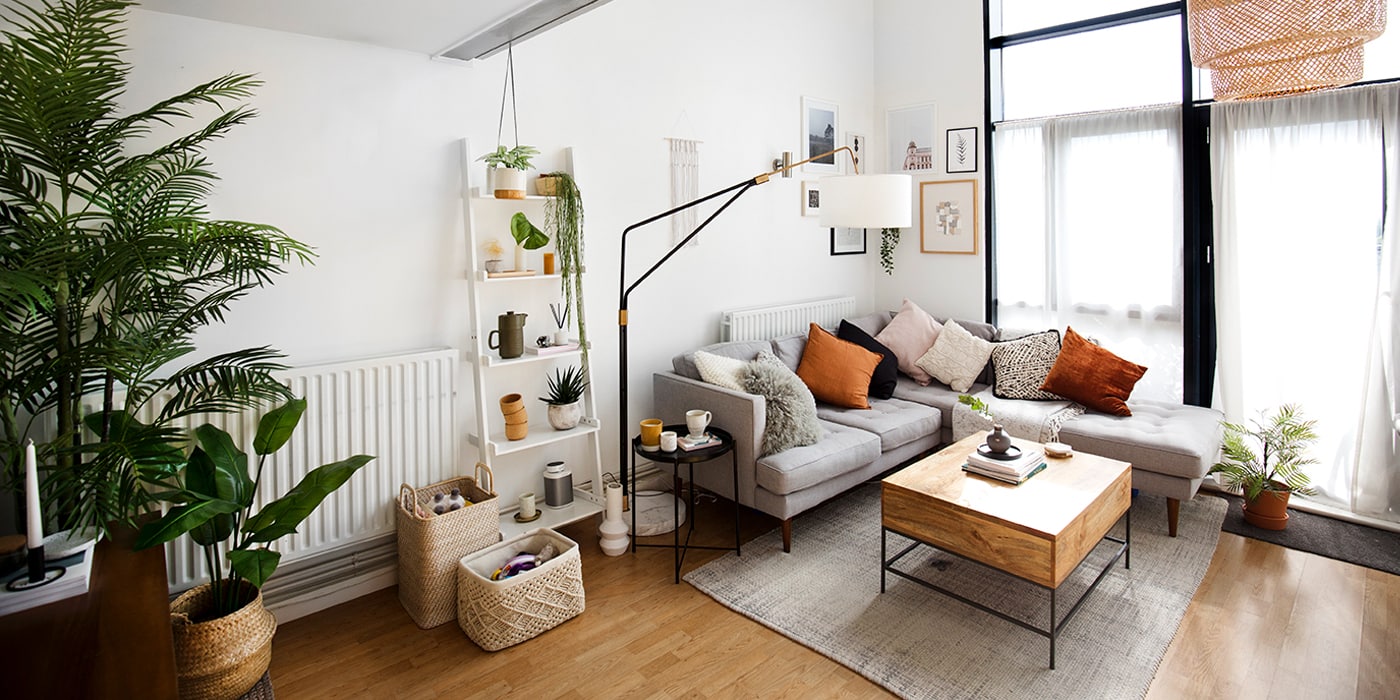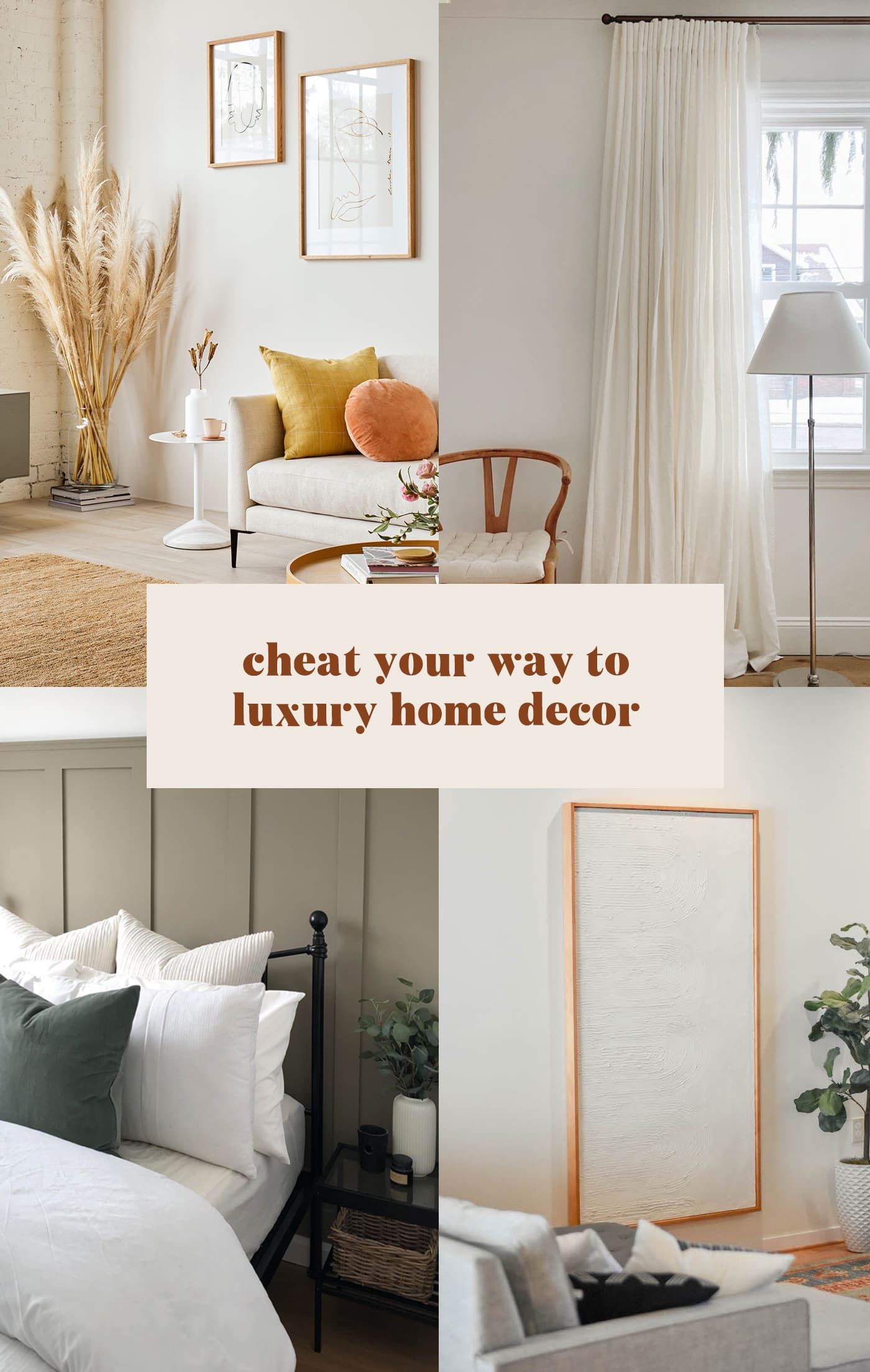 This is a paid partnership with Lottoland
I've been complimented on many occasions over the years for my ability to make budget decor look super expensive.We've never had the money to justify buying expensive things so I've come to quite enjoy the challenge over the years of working with what is available to me and using come clever hacks to give my home some oomph and maybe even convince people we've won the lottery. I've teamed up with Lottoland to bring you some simple and fairly inexpensive ideas that will make a big impact in your home and add a touch of luxe.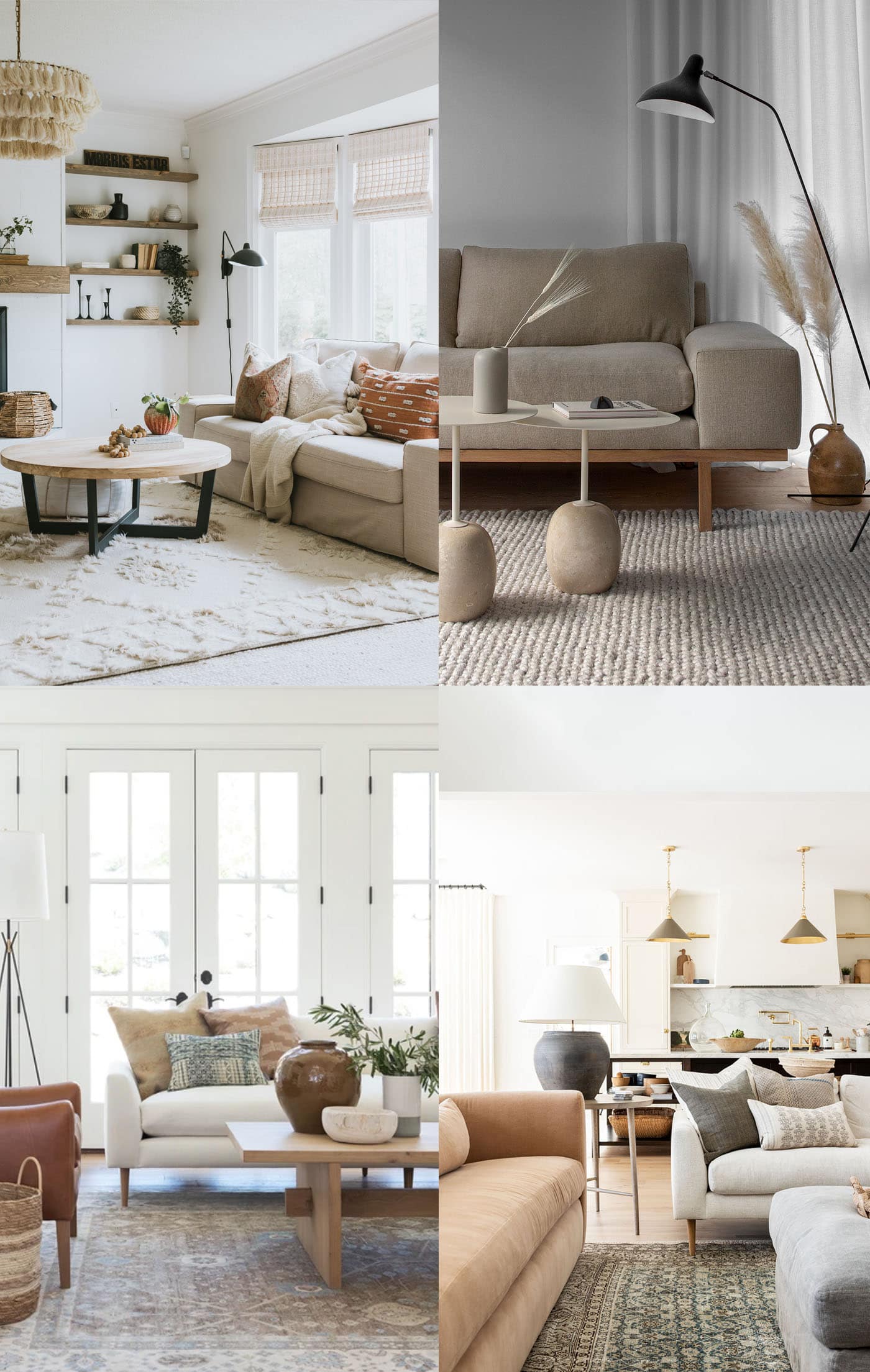 cream boho rug | cream textured rug | muted turkish-style rug | green patterned rug
Large floor rugs
Often moving into a new place whether renting of buying, the floors just aren't what you'd choose. It can be cheap looking laminate, beaten-up carpets or dated tiles, that in an ideal world you'd replace. The small problem is…floors are so expensive to change so instead why not use a large rug to cover the eye-sore? You can bring in the tones and textures you love without having to rip everything up and start again. Large rugs can be pricey but compared to new flooring they won't break the bank and yet will totally transform a room!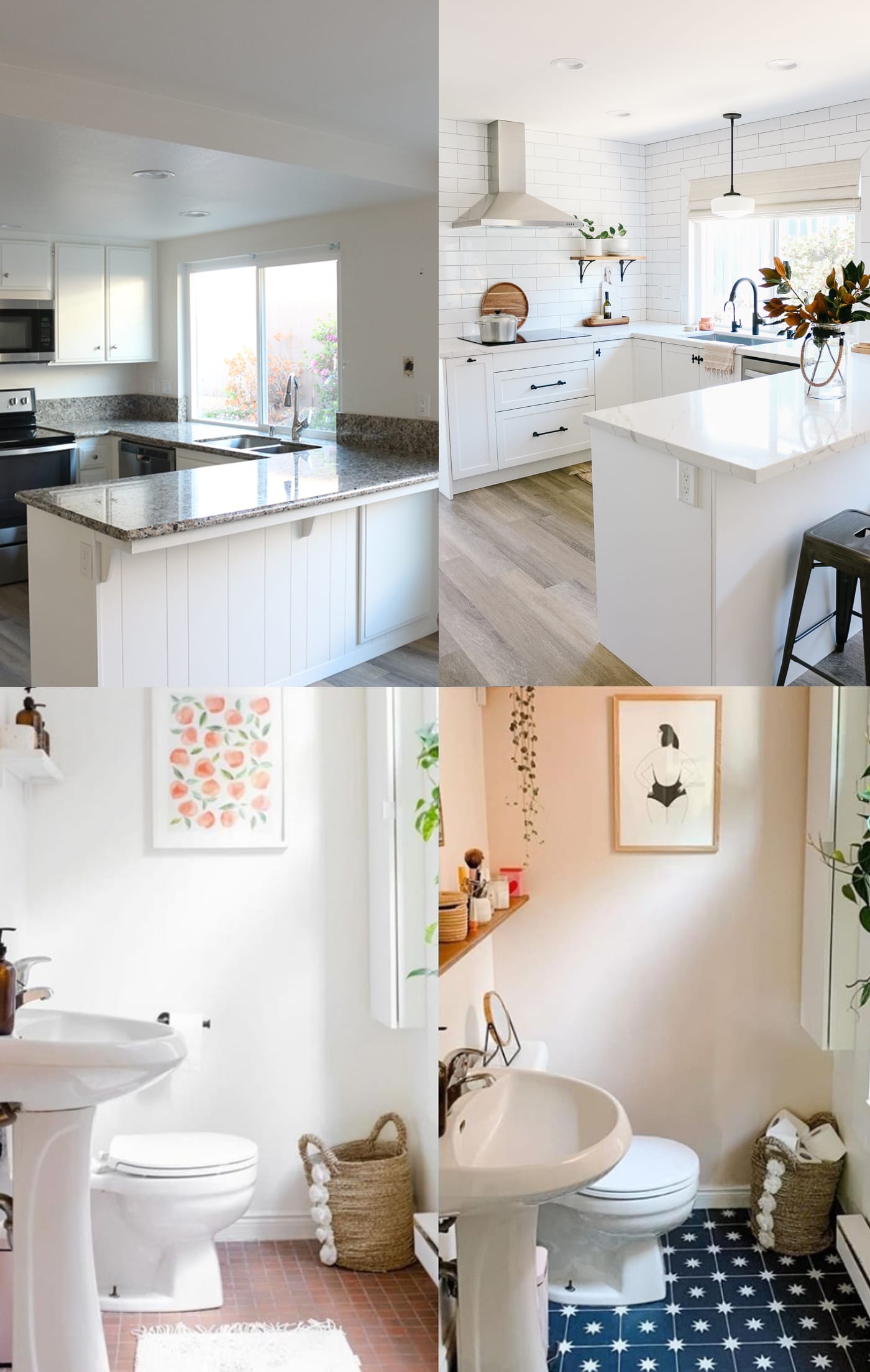 marble worktop makeover  |  patterned tile floor makeover
Vinyl stickers
There are so many to choose from and they're eeasy to apply and remove when you want. Whether you want to cover a counter top, update a splash back or even make over a bathroom floor, vinyl peel and stick patterns and textures give the illusion of luxury without the price tag to match. I've seen all different kinds used to brighten up a space and add personality.
driftwood chandelier | rattan tiered lampshade | organic basket lampshade | white lantern
Statement lampshades
You can give any room the wow factor with a statement lampshade. They immediately draw the eyes upward and elevate a space. I would go for larger options to make an impact but do consider the size of your room , making sure to keep the lampshade proportional. Scale it down a little if you have a really tiny room and consider how low it hangs if you don't have high ceilings. You don't want to obscure the view of the room or have people constantly bumping their heads on it. To make your lampshade even more budget friendly, try making your own. There are so many clever hacks out there using upturned baskets.
moss bedroom panelling | white beaded panelling | tall panelling with picture ledge | half wall panels
Wall Panelling
Wall panelling is the perfect way to add class to a room, even if it's just on one wall. There's something very regal and classic about this look and yet it's also very on trend. With so many ways to get creative with this technique you can really personalise a space and create a bespoke look. Whether you use beading or thick wooden slats, whether you paint the panelling only or blend it with the wall colour or whether you create a picture ledge at the top of the panelling, this is the kind of project you can do yourself.
simple white curtain | bedroom curtains | living room curtains | single sheer curtain
Floor to ceiling curtains
Here's a little trick to transform your windows into something far more grand. Make sure that you hang the curtain pole close to the ceiling, rather then just above the window itself. Then when you hang curtains that touch the floor it gives the illusion of extra height and can help even boxy windows feel larger. If you don't need to fully block out light, then a sheer curtain is a great budget friendly option but still has a big impact aesthetically.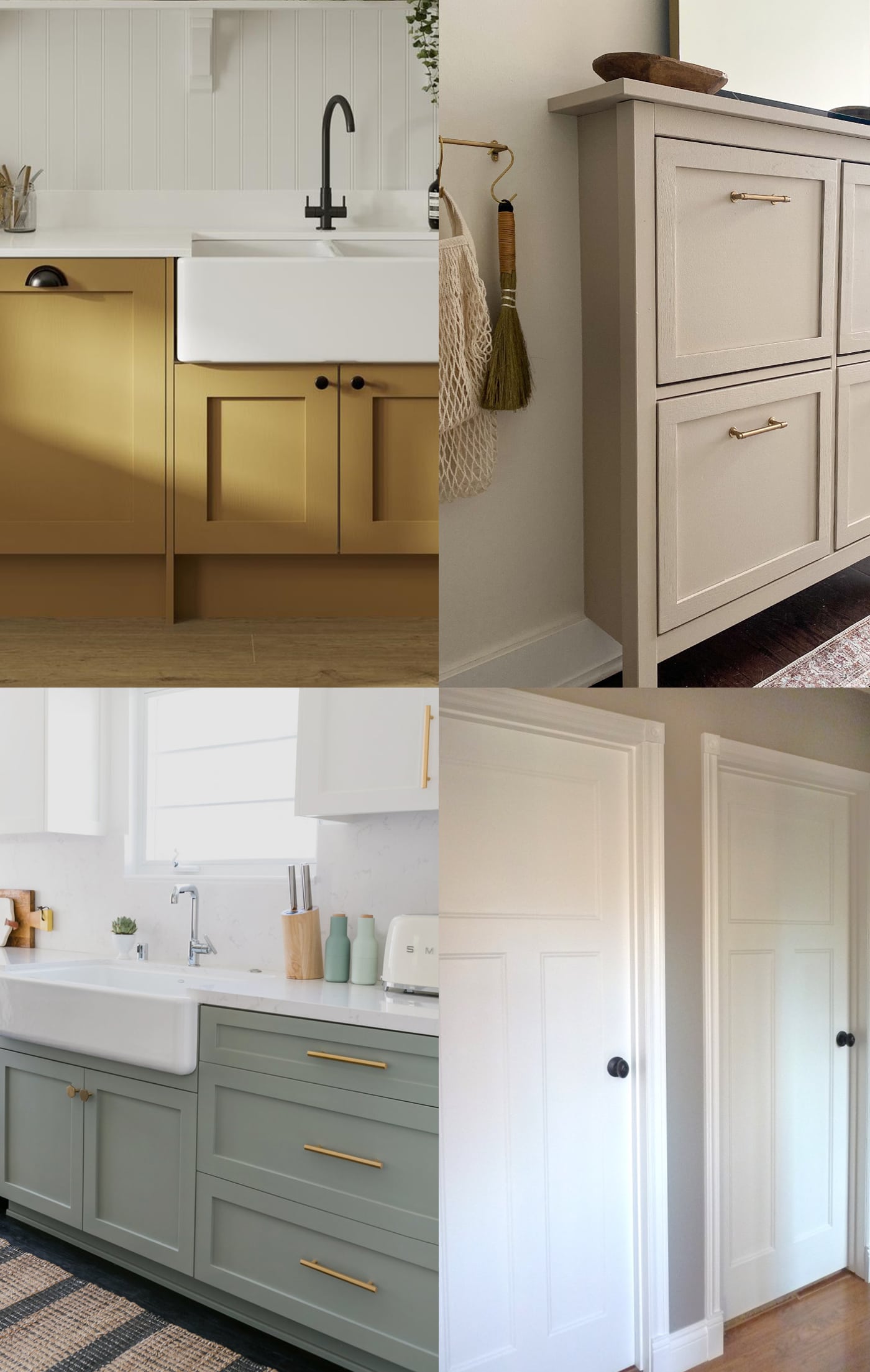 cupped cupboard handles | brass bar handles | shoe storage | black oval door handles
Whether it's your doors, kitchen cabinets or dresser drawers, new handles can totally transform them into something far more stylish and elegant. In the past I've bought furniture items for a bargain price, knowing that I would change the handles and end up with something that looks completely different and even expensive. Handles might seem like a small detail but bad ones are the quickest way to make something look cheap and dated. Swap them out and you can give your space a whole new lease of life.
vintage cabinet and treasures | hanging shelves | ladder shelf styling | basket
Shopping second hand opens up a whole new world of bargains for your home but you can also find pieces that are so unique and beautiful to embellish corners of your house. I love browsing in charity shops for my home decor and find there's a wealth of things like vases, baskets, lamps, ceramics, candle holders and frames in particular, all of which can often pass as vintage heirlooms. I frequently buy items because I like the shape and then paint them or use the classic baking soda trick to make them look far more expensive. The world is your oyster and you may find you love the challenge of having a rummage too.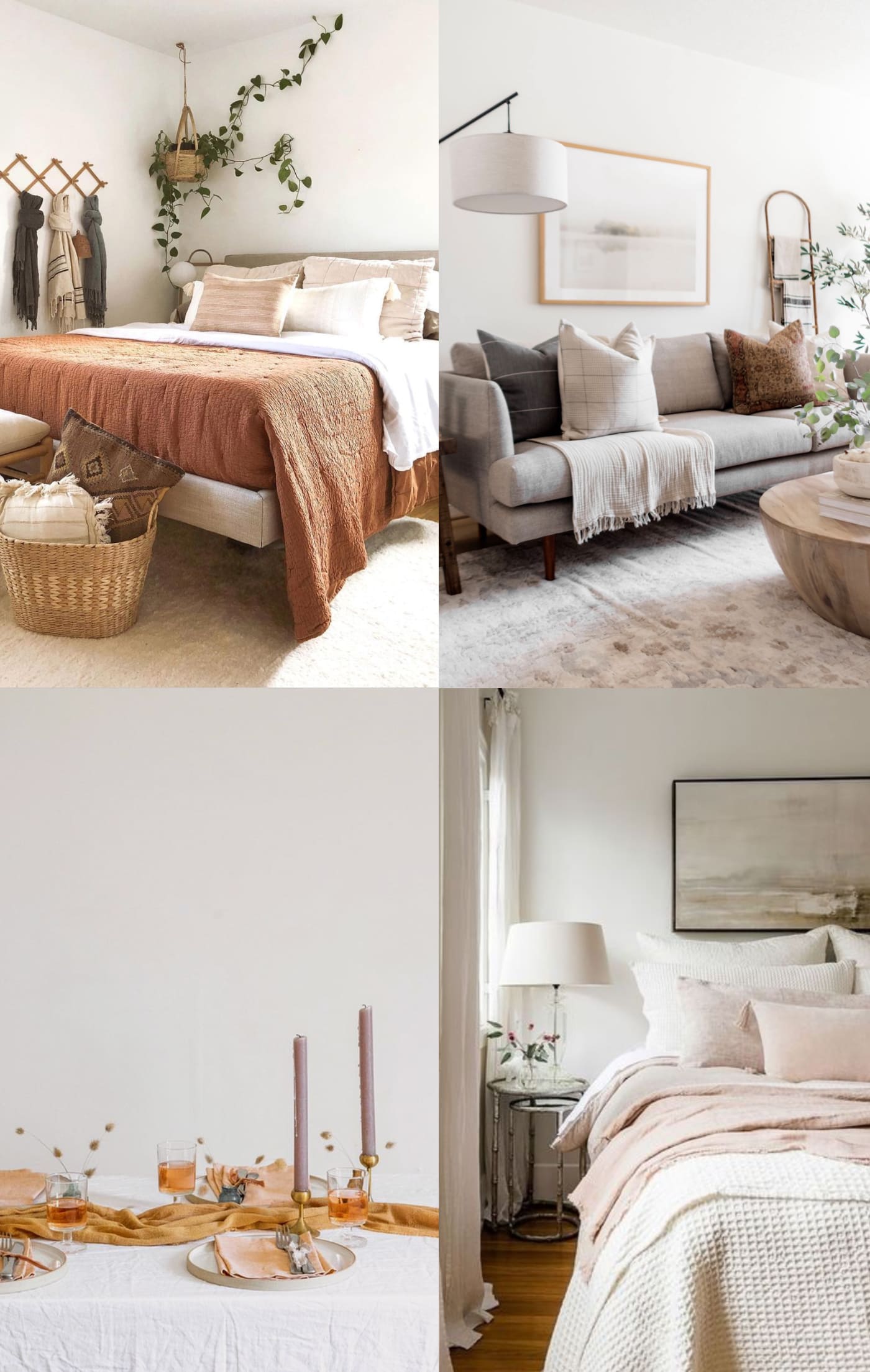 warm toned bedding | sofa styling | table decor | soft blush bedding
Layering Textures
For added opulence layer up different fabrics rather than keeping things minimal and sparse. Don't go too crazy as it could end up a mess but thoughtful layering is what you're aiming for. Line your sofa with a couple of throws and an abundance of cushions, focusing on similar tones and varying textures rather than lots of different colours and patterns. The same goes for styling your bed, even layer bedding itself for a decadent look. If you're laying the table for a dinner with friends, layer a table cloth, with a runner, placemats and napkins. All of these can so easily be made from offcuts of fabric, finishing off edges with a straight stitch on a sewing machine.
up-cycled drawers | Ikea cabinet hack
Staining wood
Basic wooden furniture and home decor can be giving a serious update with some carefully chosen wood varnish. Lightwoods can be given richness with deeper toned varnishes so you end up with items looking far more antique than 'Ikea'. I don't know about you but that standard yellow pine that's so common gives off instant cheap vibes but that can all be changed with some varnish. If the wood isn't raw then make sure to give it a fine-grain sand to start with.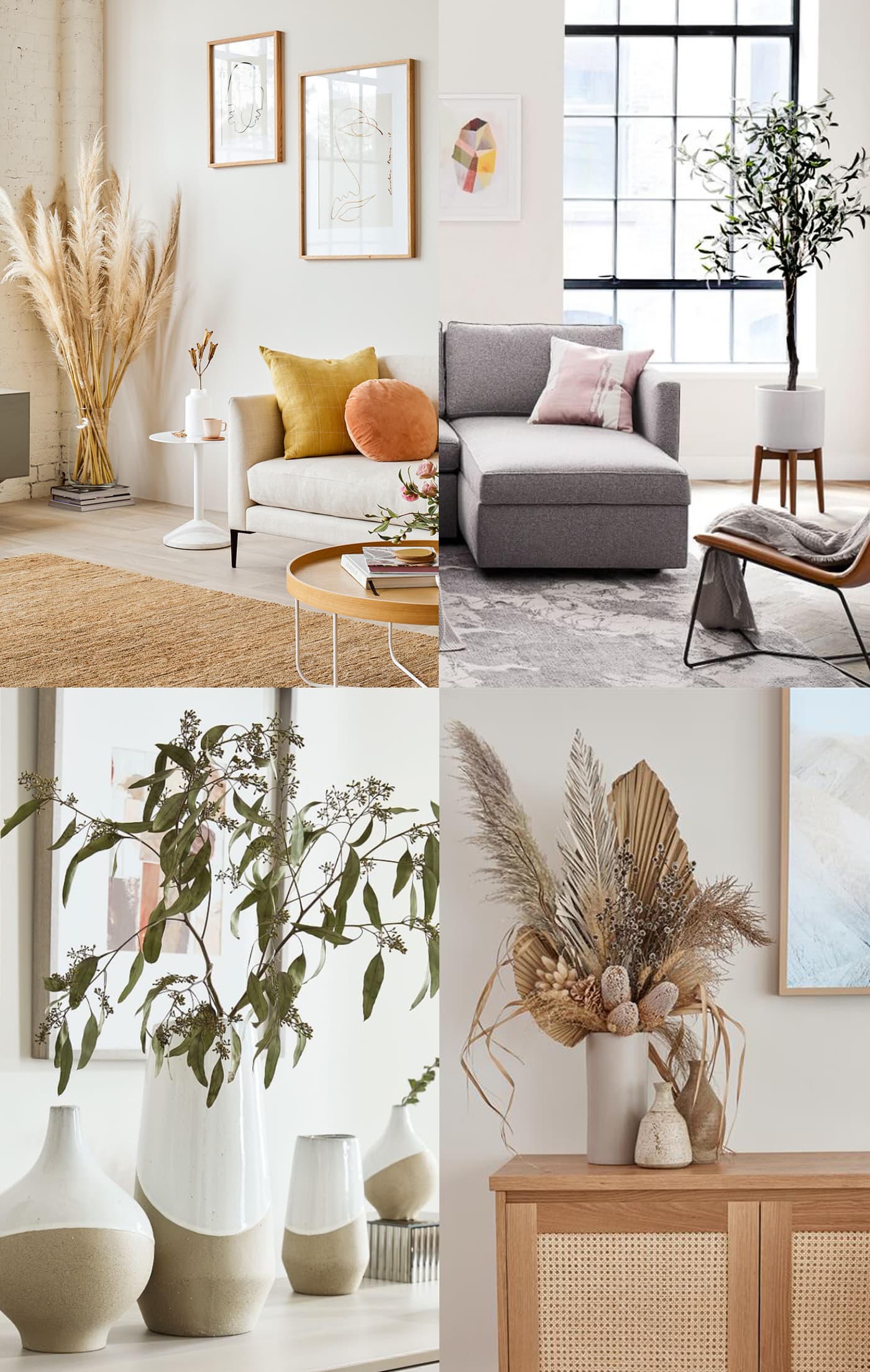 pampas grass | raised planter | mantle piece vases | dried flower arrangement
Playing with height
Plants and floral arrangements soften the lines of a space and by giving them added height they also make the room look far grander. Often large plants whether faux or real are very expensive to buy so why not buy a medium sized plant and elevate it with a standing planter. Real flowers are beautiful but will never last long so purchase some dried flowers to add to a statement vase. Choose taller stems like pampas grass, lunaria, bulrushes, cotton stems, achillea, poppy seed heads or palm spears.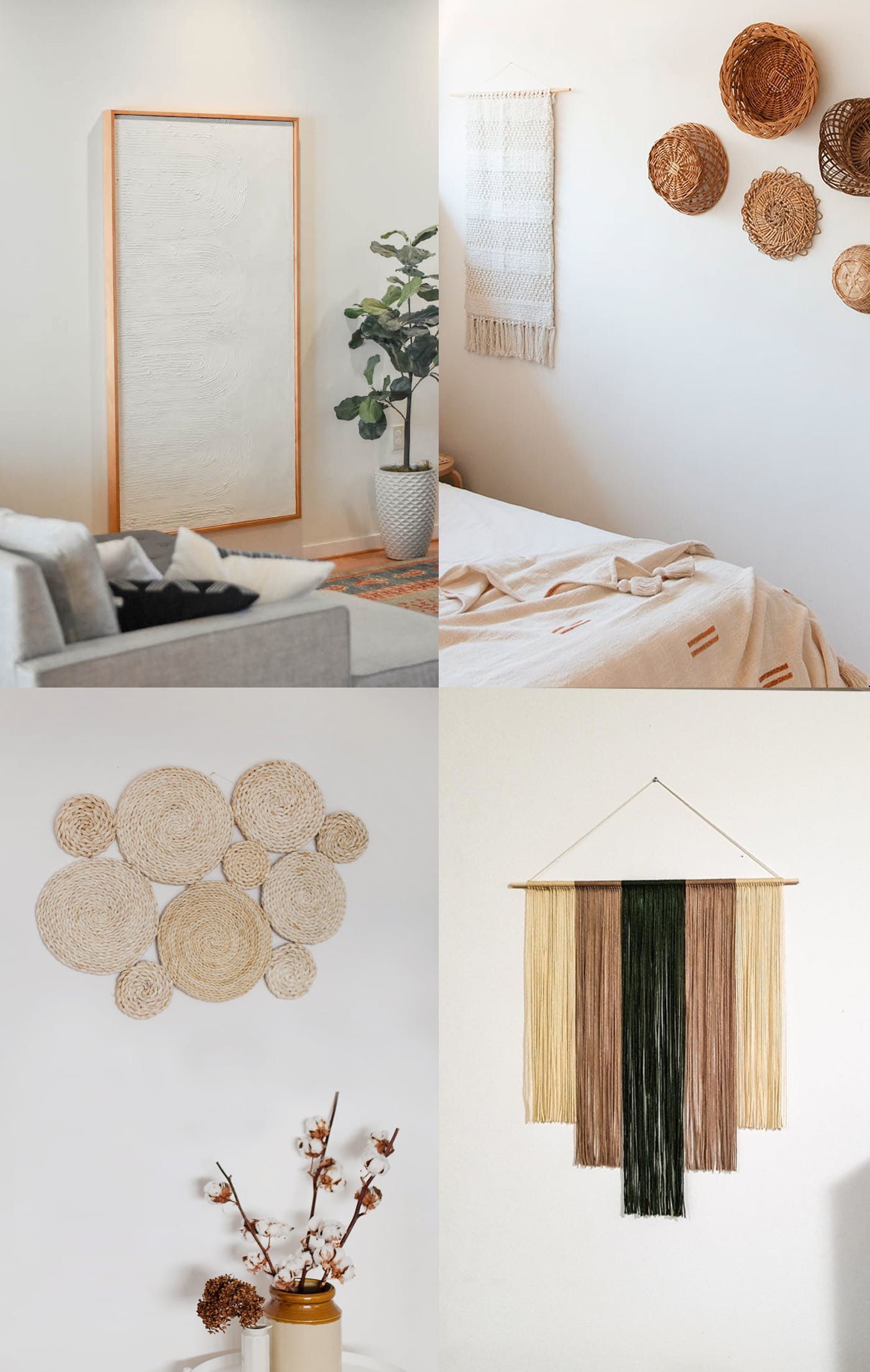 textured framed art | bath mat wall hanging | raffia art piece | yarn wall hanging
Wall art that 'wows'
Blank walls scream 'student halls' but large scale art will take your home to a new level! The only problem is artwork can be very pricey. It's time to make your own! Buy a large canvas and create some abstract art (no artistic skills required) or use modelling paste to fashion your own unique texture. Large scale wall hangings can cost a lot so try simple crafts that you can scale-up. Use rugs or throws as woven wall hangings, hung on dowel rods or use a simple macrame knot to make a focal piece with yarn. Your home will be looking like an art gallery in no time.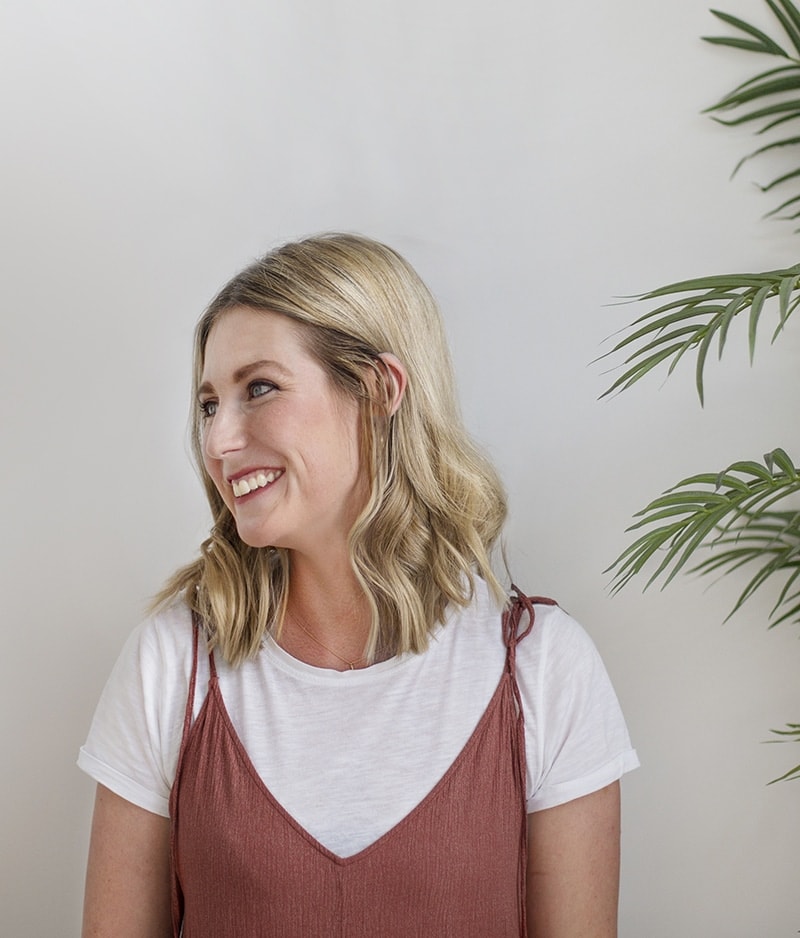 Hi, I'm Teri and welcome to my own creative corner of the internet. I blog about interiors, DIY projects, design inspiration and my general life so stick around have a read and say hi.
Work with Me
The Lovely Drawer is an award winning blog with a loyal audience that has grown over the years. I love working with brands small and large on exciting collaborations that can bring products alive in my own signature aesthetic.