Well this is overdue, a little like our baby really! Lots of deadlines at the end of August meant that getting the nursery sorted was pretty far down the priority lis, which I found really hard as those typical nesting urges were welling up! Yes, I realise you don't need a fully kitted out nursery for a newborn but I really wanted to have the enjoyment of preparing in that way and having the time and capacity to make little bits and pieces for it. I'd been putting away things for a while and just wanted it to all finally come together and I'm so happy with the outcome.
This space was previously our spare bedroom. Ironically it was last room in our new pad to be finished which just so happened to fall at same time as finding out we were having a baby! Squeezing the last dregs out of our dedicated room for guests was definitely a plus by delaying any interior overhauls too soon. Having said this we also really wanted to have the option of still being able to have people to stay, particularly for the first little while that she's sleeping in our bedroom. To make this a reality we decided we needed a sofa bed to save space but still have the room to offer people for the night and found this one thanks to DFS. It can act as an extra place to sit most of the time but also folds out to accommodate guests. Very practical if you ask me! This is the Lola and it fits perfectly in the space we had at the end of the room. Unlike most sofa beds, this one is actually stylish. I'm baffled as to why so many of them look so clunky and ugly!
blush round cushion | triangle cot sheet | rabbit toy | cot bouncer and grey blanket made by my mum-in-law | rug | mountain cushions | mobile 
You may know I'm a lover of monochrome when it comes to interiors but for this baby girl's room I really wanted to at least inject a bit of colour, even just a nod. I've got to start small on these things guys! So alongside my usual monochrome base you'll find a bit of blush and mustard to pretty things up and lift the room. I reworked all the artwork on the walls and shelves with designs that seemed more nursery appropriate and even managed to sneak in my famous bear character that I illustrated years ago and have adapted over the years. There was a large space to fill above the changing unit so I created the alphabet print which I'm thinking I may actually put in my shop…what do you think? There was also a little gap to fill between that and my wall hanging which I livened up with some threaded marble effect fimo shapes. So easy and effective!
We inherited Nick's old moses basket which my mum-in-law relined beautifully and then bought a rocker stand to go with it. It's so special to have a little piece of Nick's first year on earth in our nursery, although I think I'm more sentimental about it than he is. Other additions include the cushion I recently designed at a DFS event. I got creative with some brush strokes and watercolour and the lovely people at DFS printed the pattern onto a rather tactile, velvet cushion. It just so happens to fit in perfectly with all my others. It wasn't even planned, I promise!
Other special little touches include our scans which I framed. I feel so thankful to have four of them to note each stage. It was worrying at the time to have to go for two early scans but now I'm glad to see those first 8 weeks documented. We have lots of Oliver Jeffers books all ready to go as Nick bought me one every Christmas and birthday for so many years but we also have the children's book I wrote and illustrated for Nick before we even got married. Nick makes his debut book appearance in Panda form, jokes. Another little precious item was sent to me from Emily Rollings which is a beautiful 'Birthday Letters' book which documents each year and your child's likes, dislikes and new experiences, as well as space to write messages to them. It's such a sweet idea and a beautiful book with a buckram cloth cover and white foil stamped lettering.
Some parts of the nursery we had to adapt slightly like the baby changing unit. We knew we needed drawers underneath seeing as we have a large built in wardrobe in that room but not one single drawer inside! All the drawer changing units we found seemed so overpriced but we managed to find this one on Amazon and with a simple handle swap it looks really quite nice. There's a little tip if you're on the look out.
aztec diamond cushion | embroidered cat cushion | quilted blanket | sofabed | beaded garland | wooden camera | 'dream' art print
baby changing unit | wooden drawer knobs | monochrome patterned cushion | 'la luna' art print | star muslins made by my mum-in-law |
So there we have it! All done and ready for this little person to come and make her home here. Let's just hope she makes an appearance soon. She was very thoughtful staying nestled tight inside so I could complete all my deadlines but now we're ready for you little one!
rocking chair | side table | baby book | faux succulent 
Thank you to Next, DFS, Cult Furniture, Styled By Naomi and Emily Rollings for gifting me the products I've mentioned!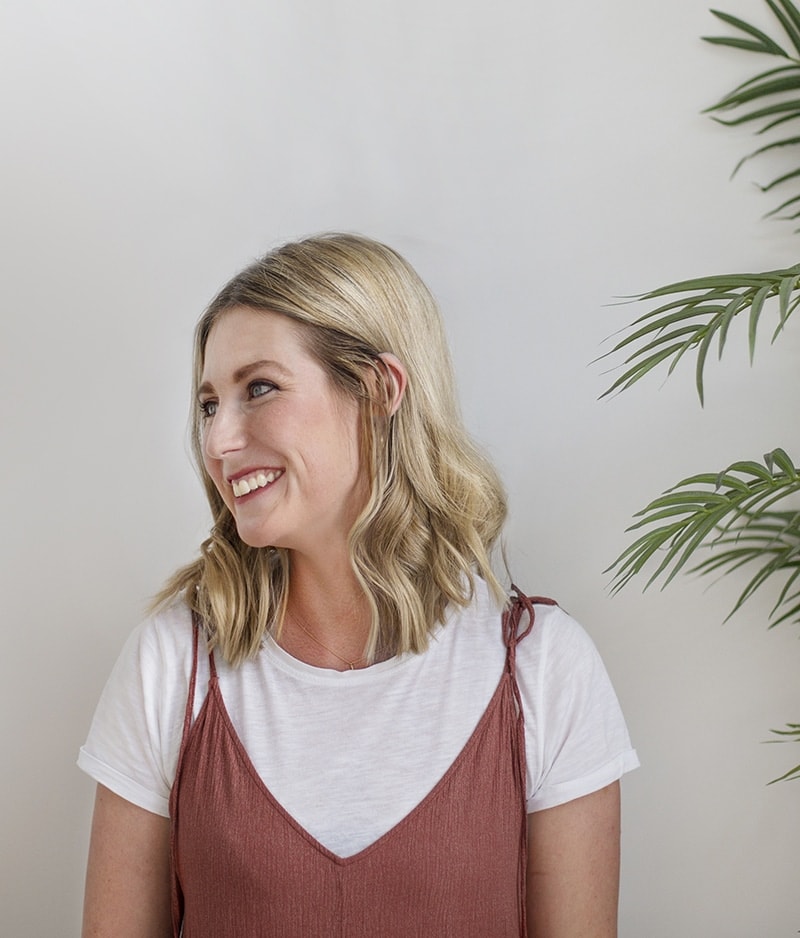 Hi, I'm Teri and welcome to my own creative corner of the internet. I blog about interiors, DIY projects, design inspiration and my general life so stick around have a read and say hi.
Work with Me
The Lovely Drawer is an award winning blog with a loyal audience that has grown over the years. I love working with brands small and large on exciting collaborations that can bring products alive in my own signature aesthetic.