I'm finally posting Maggie's nursery update! Funnily enough if I'd left it another week it would have been a whole year after I posted the first nursery tour!I was so pleased to have her nursery ready just in the nick of time before she was born but as the years gone on it's just felt less and less like me and well you could say it's not really about me at all but I thought I'd give things a little shake up one year on. The bare bones of the room are the same but I've swapped in some fun touches and adapted the colour palette slightly, making sure it wasn't overly girly (would I ever) just in case we one day have a little boy. To clarify there is no juicy news I'm withholding, I'm just being practical and thinking longer term. Maggie loved her nursery right from the start despite only sleeping in there from month three. The changing table is no longer her happy place but she seems to enjoy getting cosy in her cot with her lamb lullaby or crawling in and out and pulling the cuddly toys out through the railings. I've just got to keep an eye on those little fingers in the changing unit drawers now. If anything isn't mentioned then it will probably be linked or talked about in my original nursery post. So with that said, lets take a tour…
bed canopy | pear woven wall hanging | two tone baskets | blue linen cushion (sewed to this size myself) | charcoal muslin cloth blanket | cot | lamb cot lullaby bought in store at Mothercare | leaf garland made with these | wooden people trio | sweetest dreams print | my happy place print | rainbow print | bear laundry bin | personalised name print my own | mobile adapted from this DIY
I didn't want to spend lots of dollar on doing up this room so I bought a few bits from ebay that I could then make pretty myself, with minimal effort because when there's a bubba around there just ain't much time for faffing around with making pretty little details. I'd been longing for a canopy for her cot for so long but could only find them with a hefty price tag to boot. After a lot of scrolling and sifting through the sea of candy pinks and mint greens, I came across this lovely one for just twenty five quid! The colour description says brown but after some detective work (promise I have a life) I discovered the canopy listed was actually more of a rust tone which was ideal for what I was after. I adapted my baby mobile to a simpler version to go under the canopy, keeping only the clouds and adding some wooden beads to finish it off. Then ok, that's right, I became a total Instagram cliché with our expandable hanger but I couldn't resist. They're so reasonably priced and perfect for hanging all of her bonnets on! My sweet crocheted mini wall hangings were both kindly gifted to me from Logii who has the sweetest Etsy shop full of beautiful, handmade creations for baby nurseries. To finish off I added some of my newest prints into the mix, in fact the pair by her cot were created especially for the nursery.
Dream print | elephant planters | de par le monde print | ice cream print | rainbow painted myself | brown patterned cushion | peg expandable hanger | wooden sun mirror from Tiger in store| alphabet print | mini blue wall hanging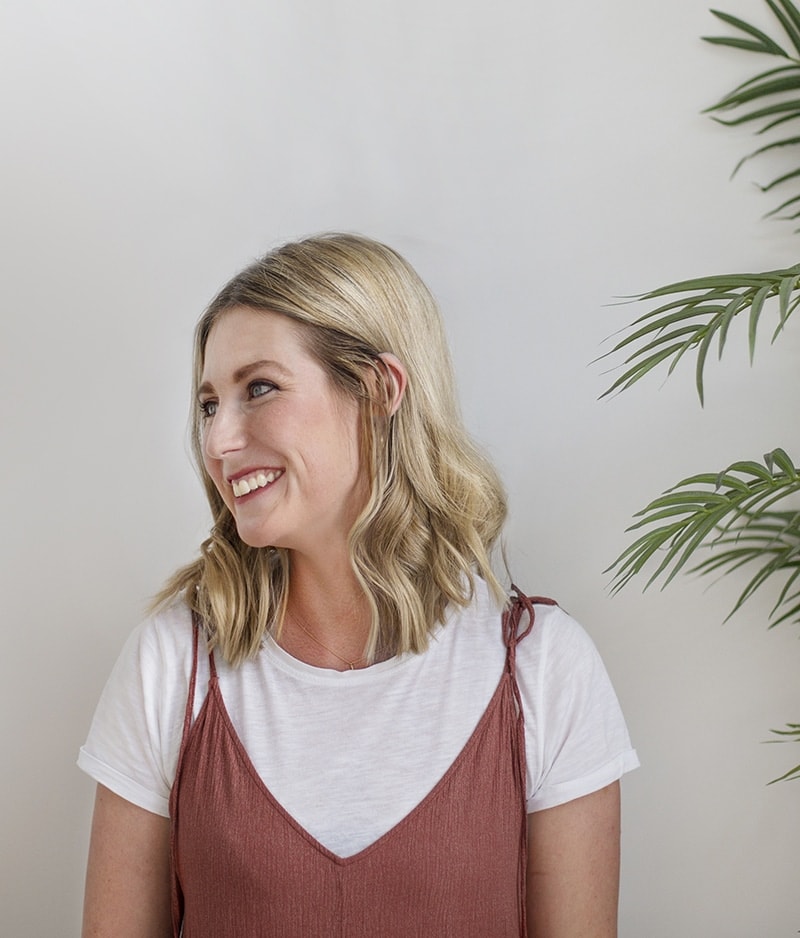 Hi, I'm Teri and welcome to my own creative corner of the internet. I blog about interiors, DIY projects, design inspiration and my general life so stick around have a read and say hi.
Work with Me
The Lovely Drawer is an award winning blog with a loyal audience that has grown over the years. I love working with brands small and large on exciting collaborations that can bring products alive in my own signature aesthetic.